Serendipity Arts Festival, 2017
Serendipity Arts Festival is a multi-disciplinary festival on the banks of the river Mandovi in Panjim. Happening across different venues, a variety of disciplines comprising of visual, performance and culinary exploration come together in a colourful milieu creating a raw celebration of the arts that's meant to be energetic, relevant, friendly and accessible. I worked on designing the festival language and branding system, various collaterals and art directing design of collaterals by others. Designed at The Brewhouse.
The work for the festival started with the 'Chance Upon' campaign, which  introduced the festival and its different facets to the public. Executed all over India, the idea was to bring attention to the myriad of things you could expect at the festival ranging from art, food, music to unique personal experiences.
(The logo wasn't designed by us)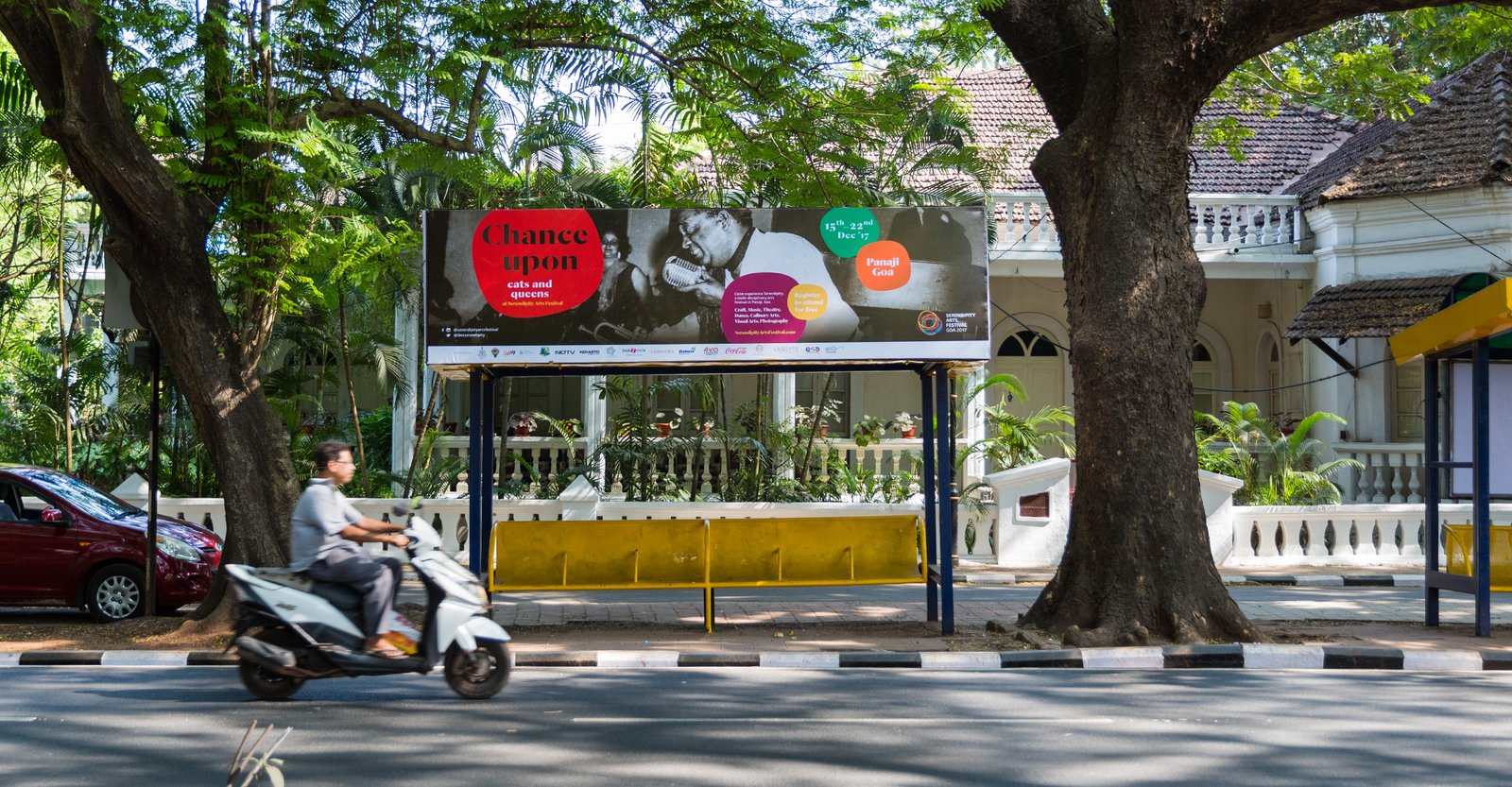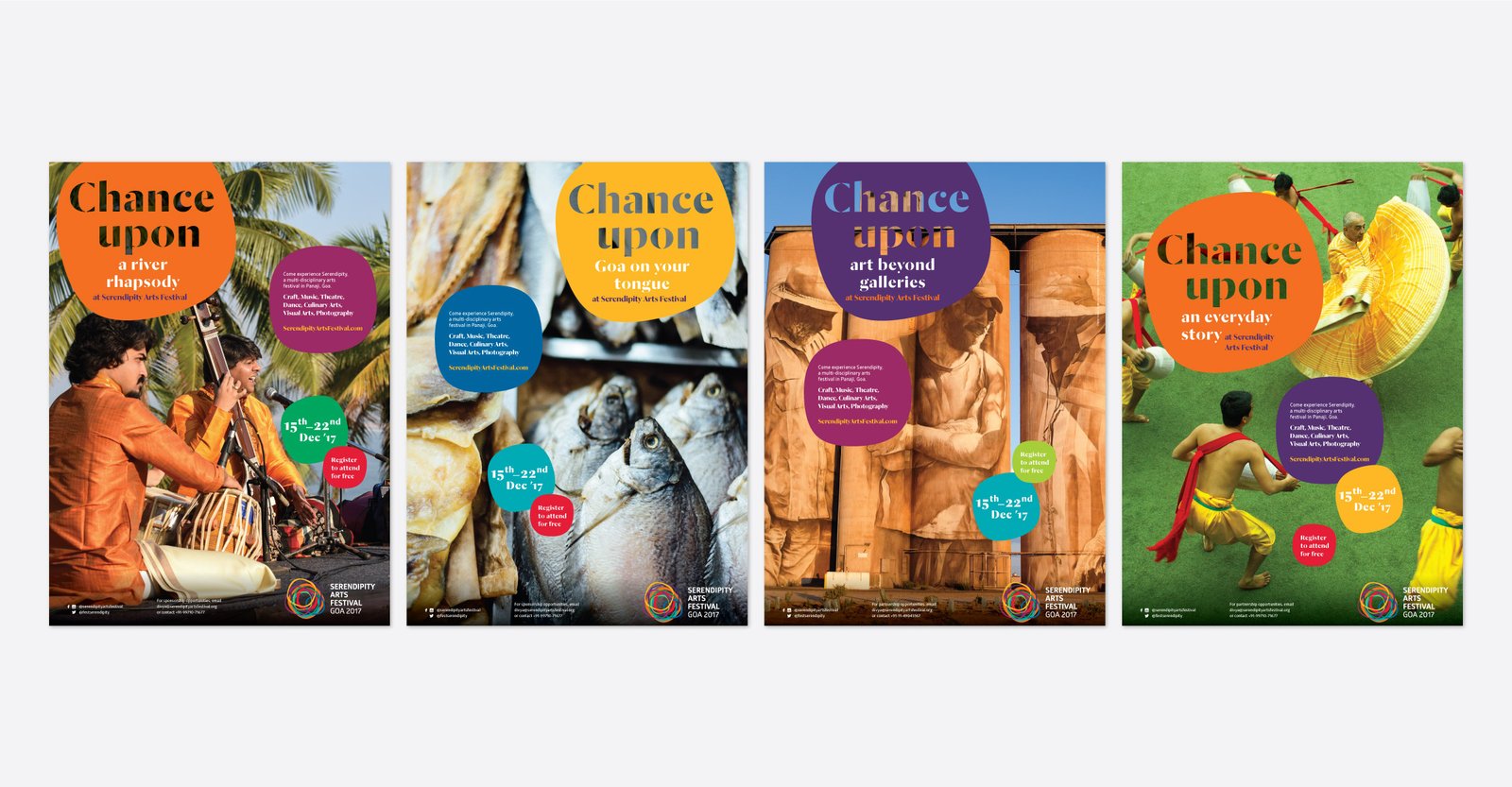 The 'Save the date' poster officially announced the Serendipity Arts Festival to the public, while setting the tone for the overall visual language. The colourful festival language was translated onto posters, hoardings, vehicles and more, announcing the different events, around as well as inside the venues.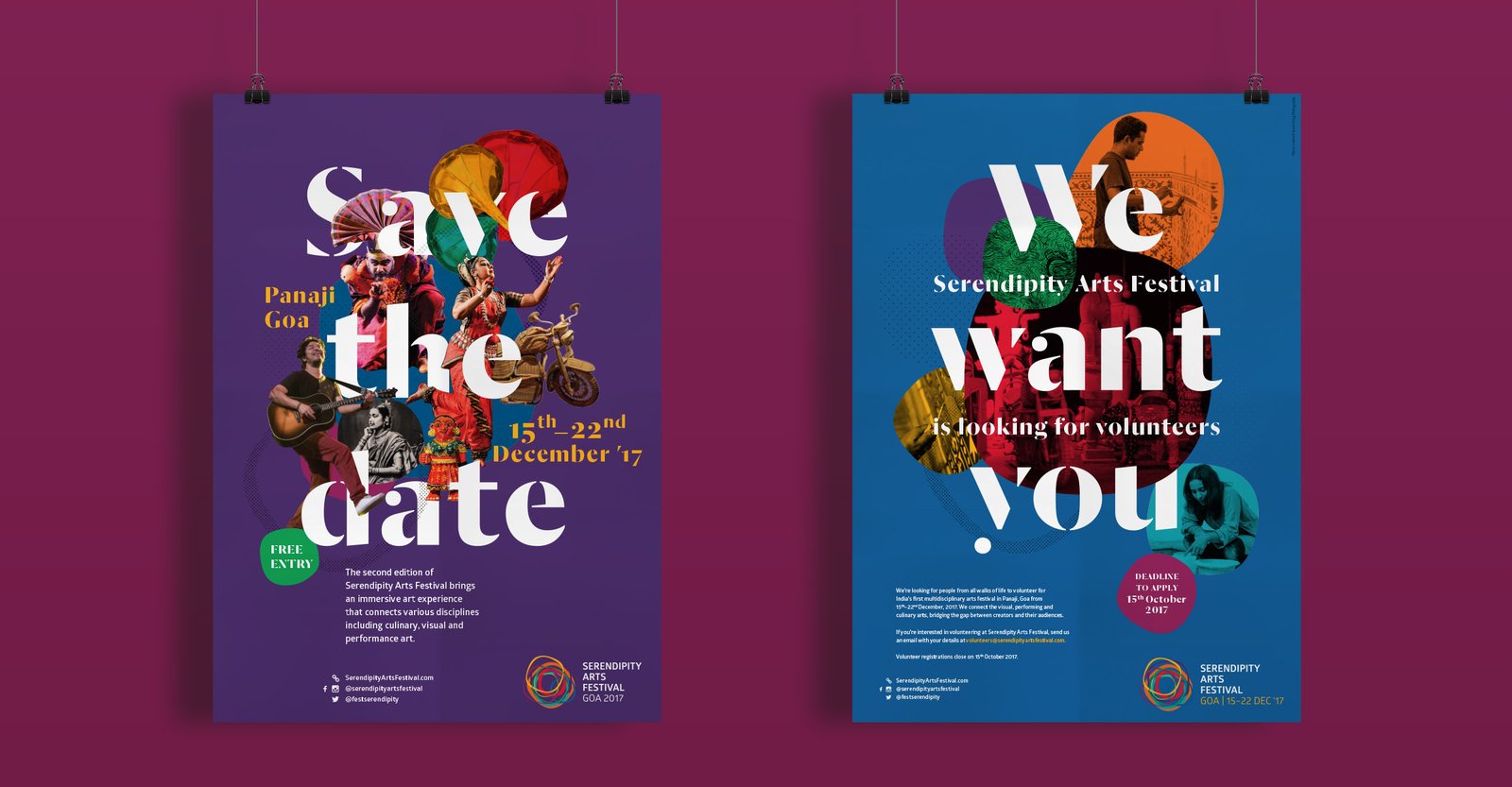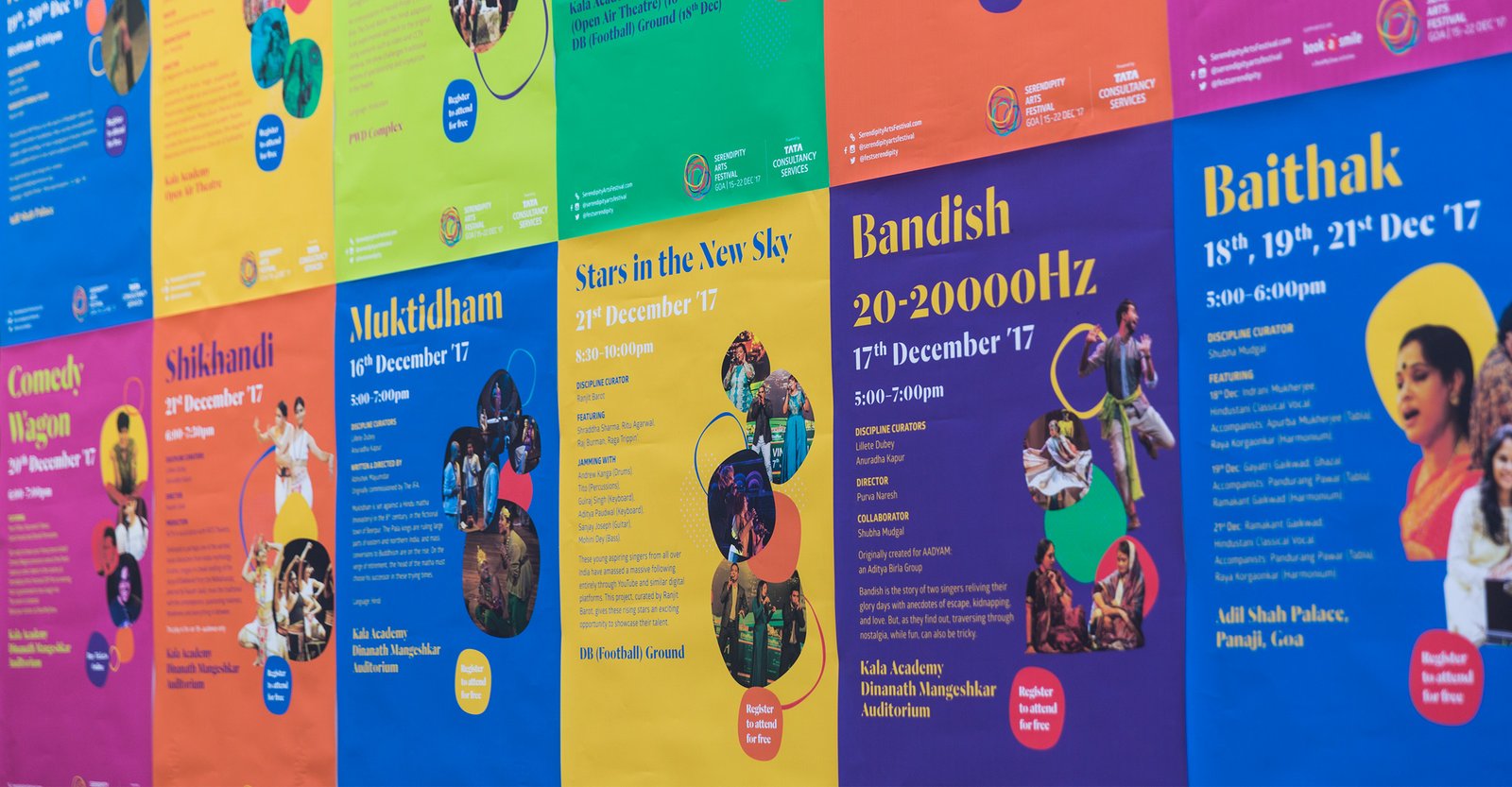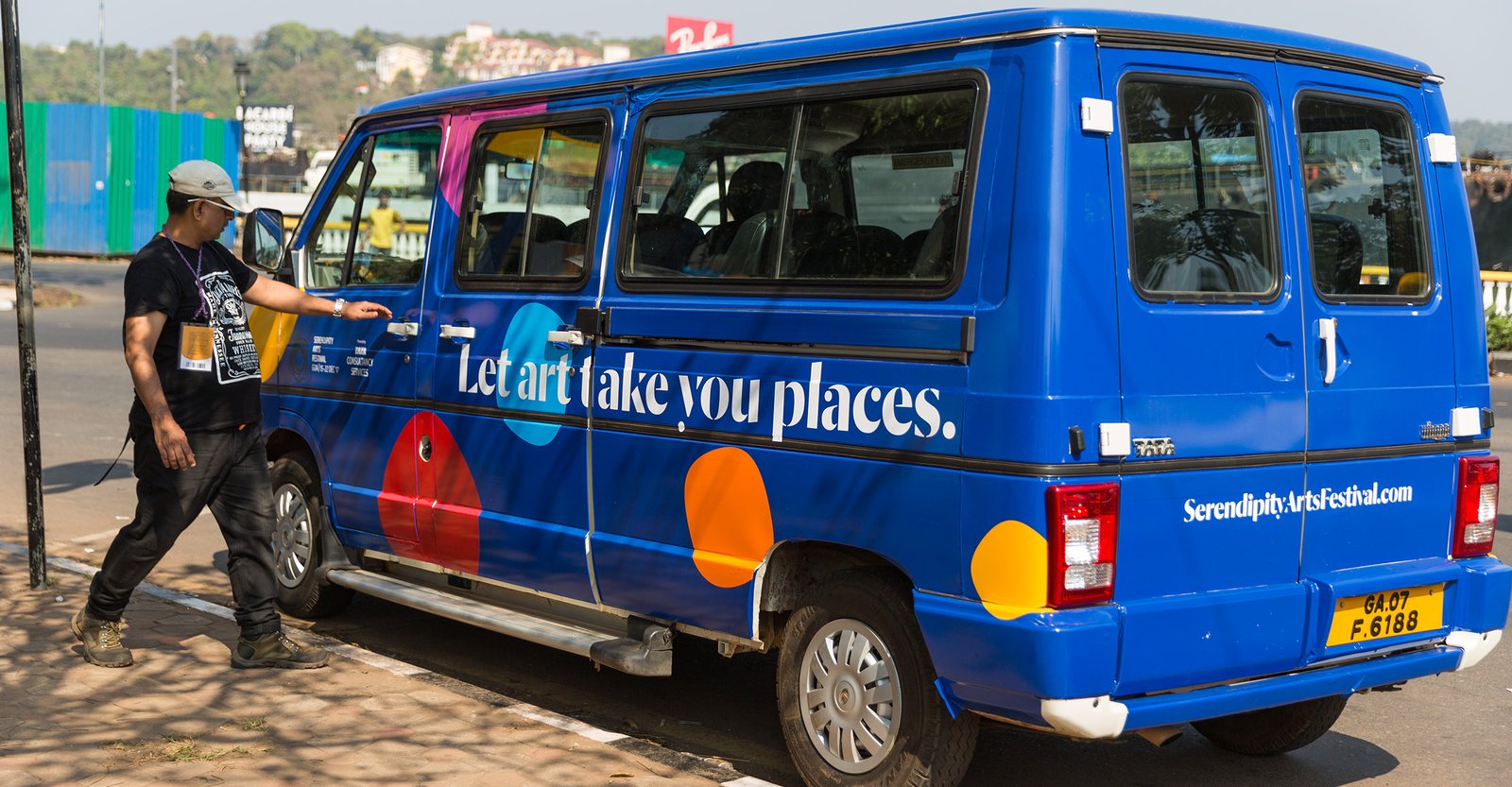 Print Collaterals
Following section includes the Guidebook and Schedule + Map. The handy guidebook was categorised according to disciplines and carried all the necessary information pertaining to the festival. The foldable schedule carried a handy map as well as all the festival programming to help the people plan the ideal festival experience.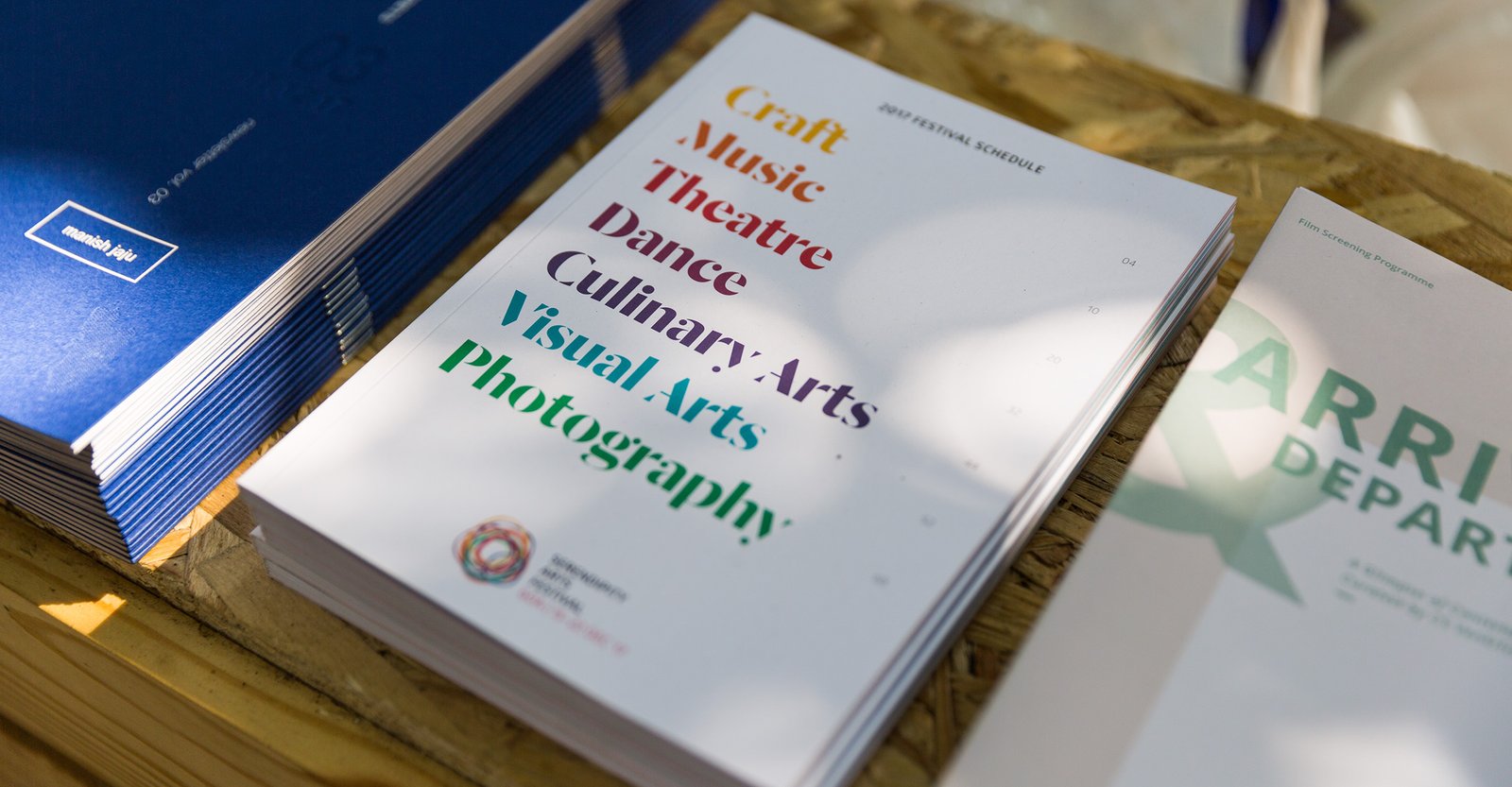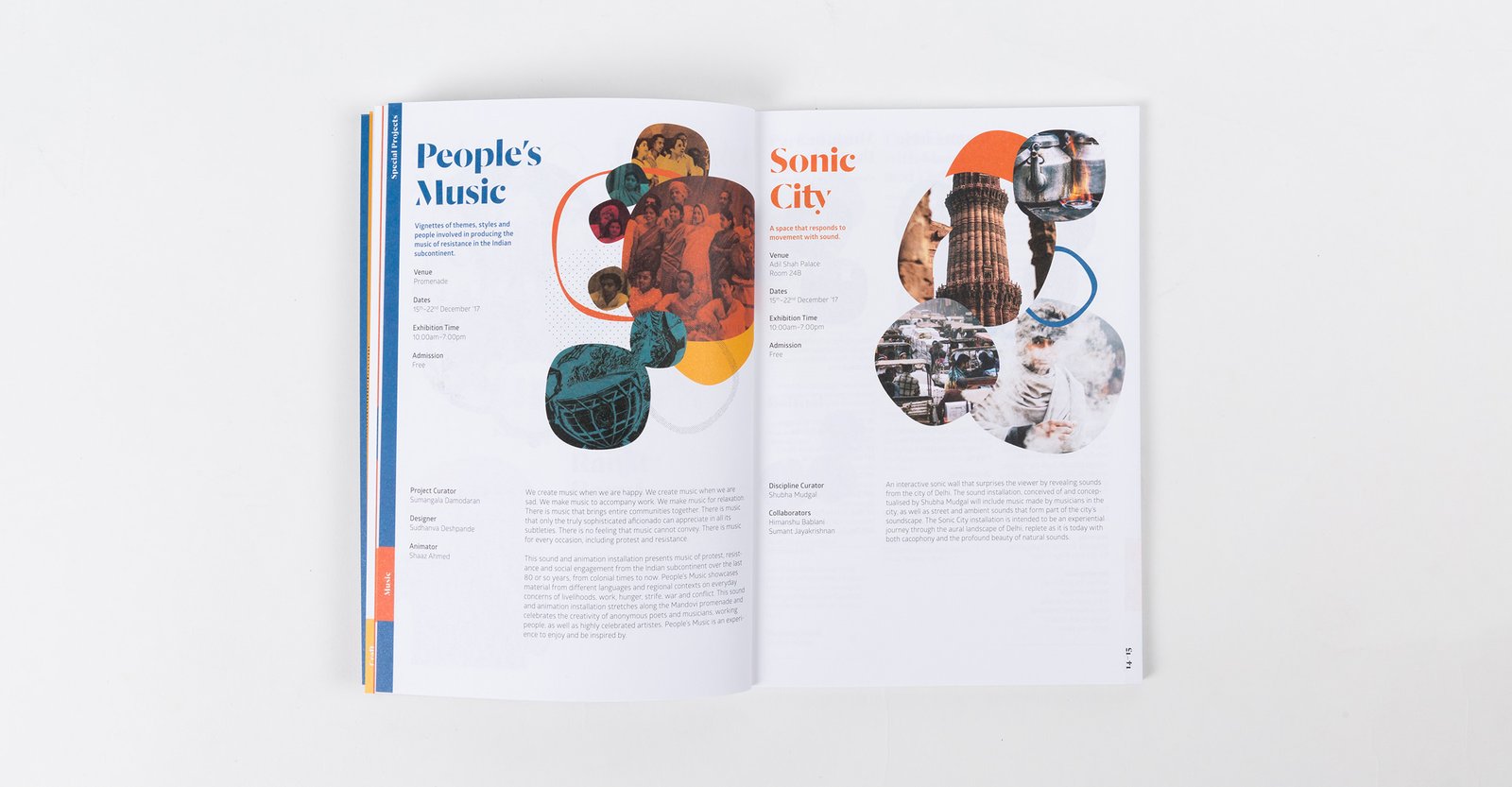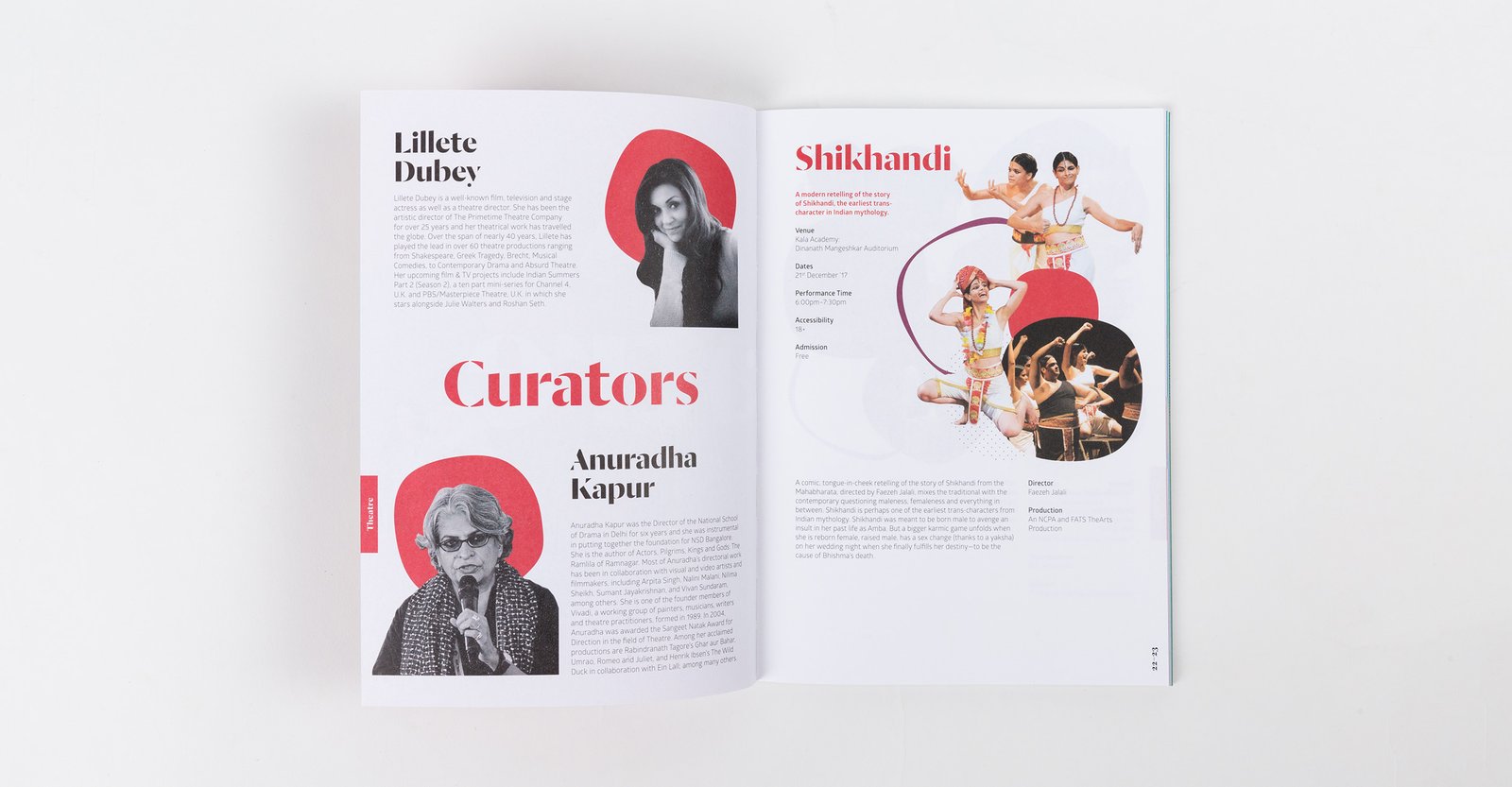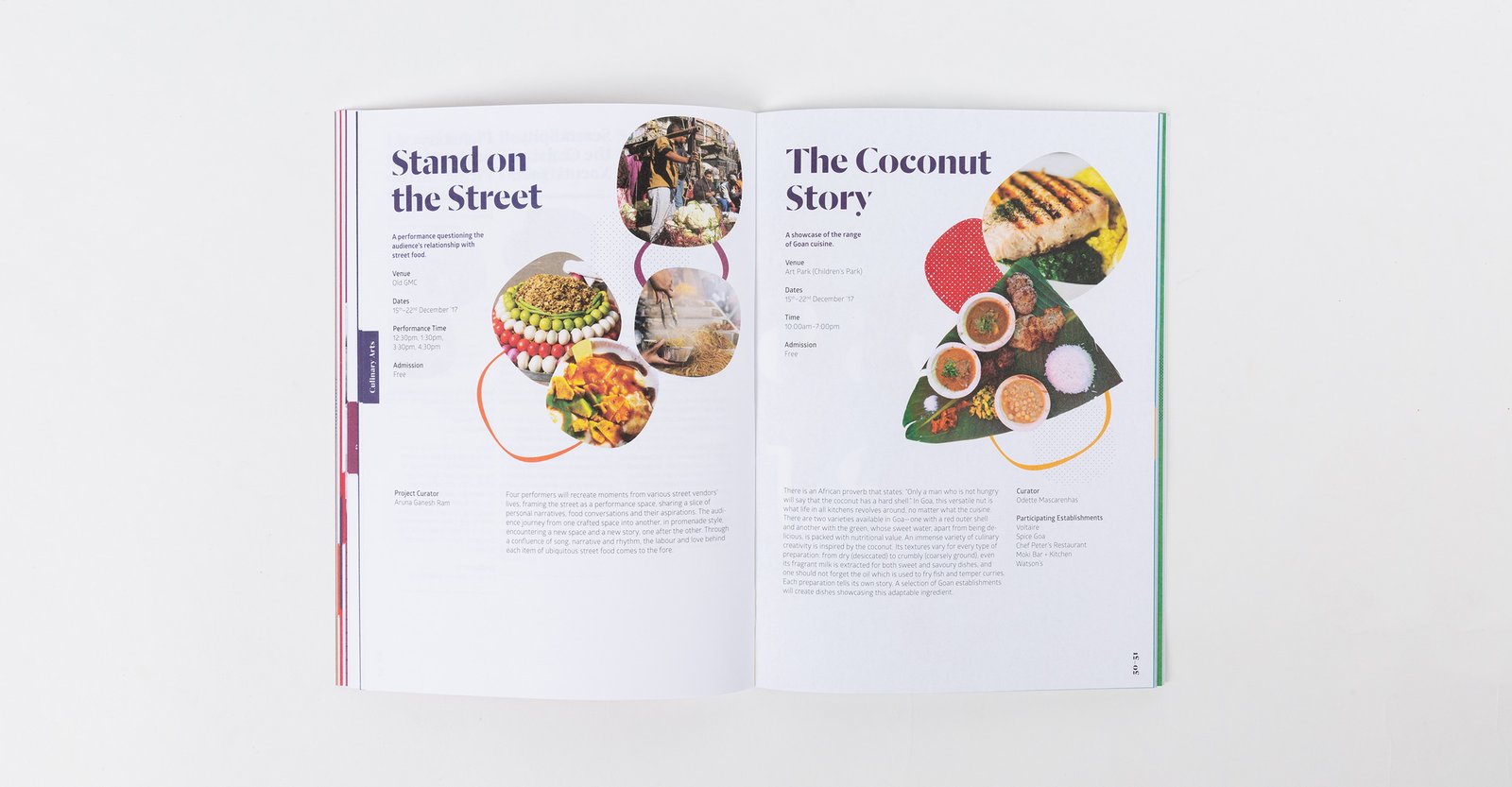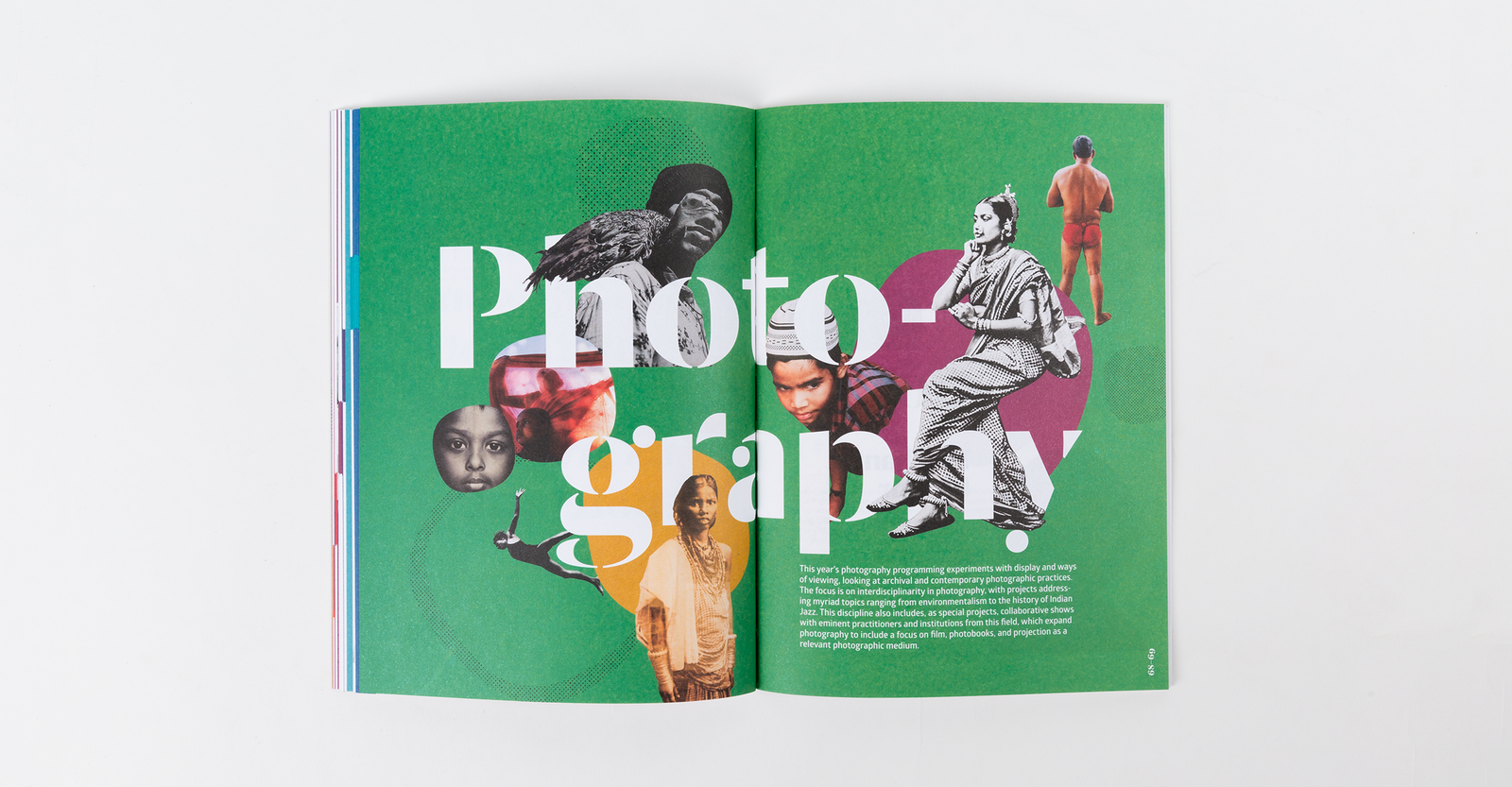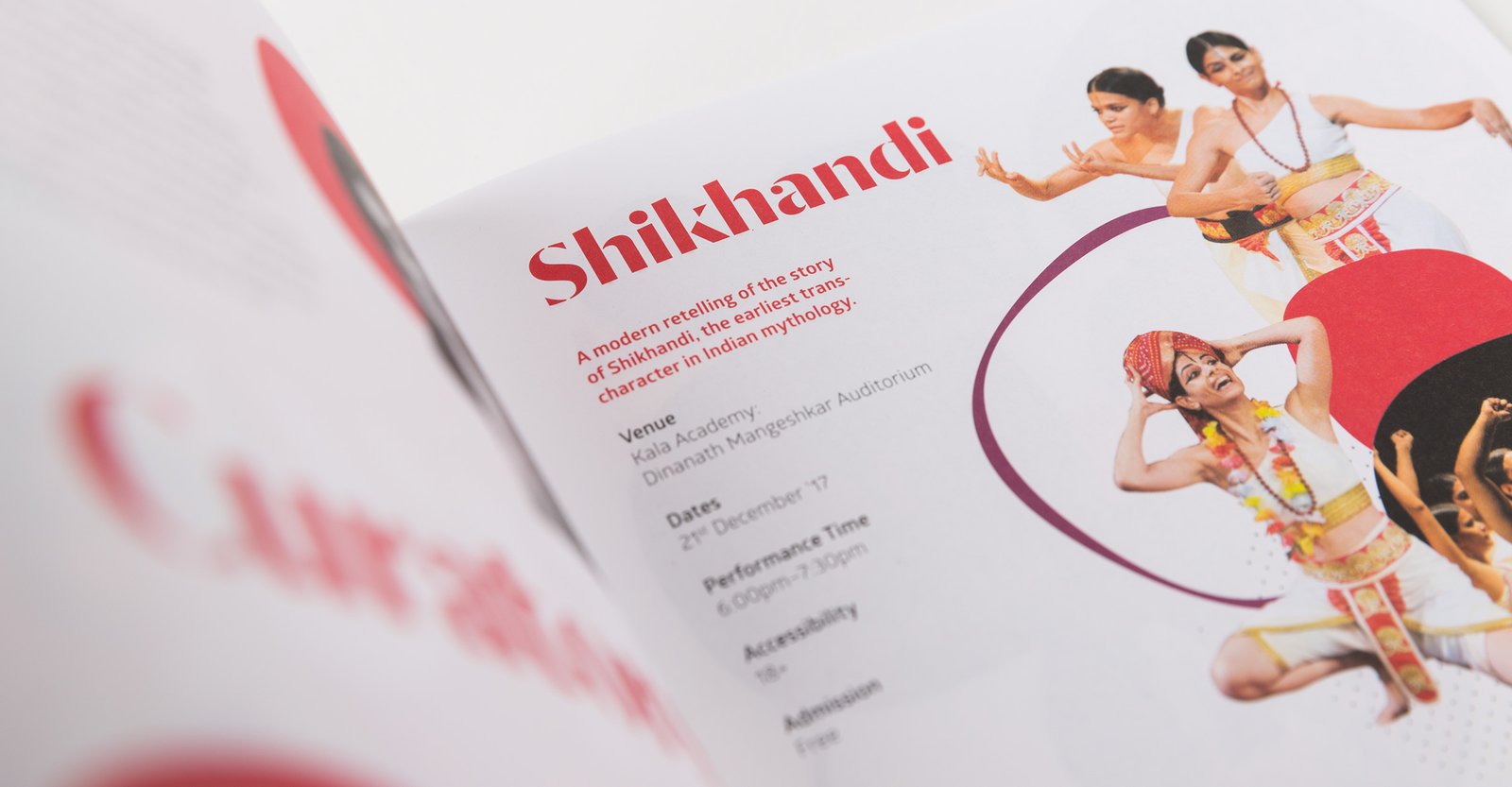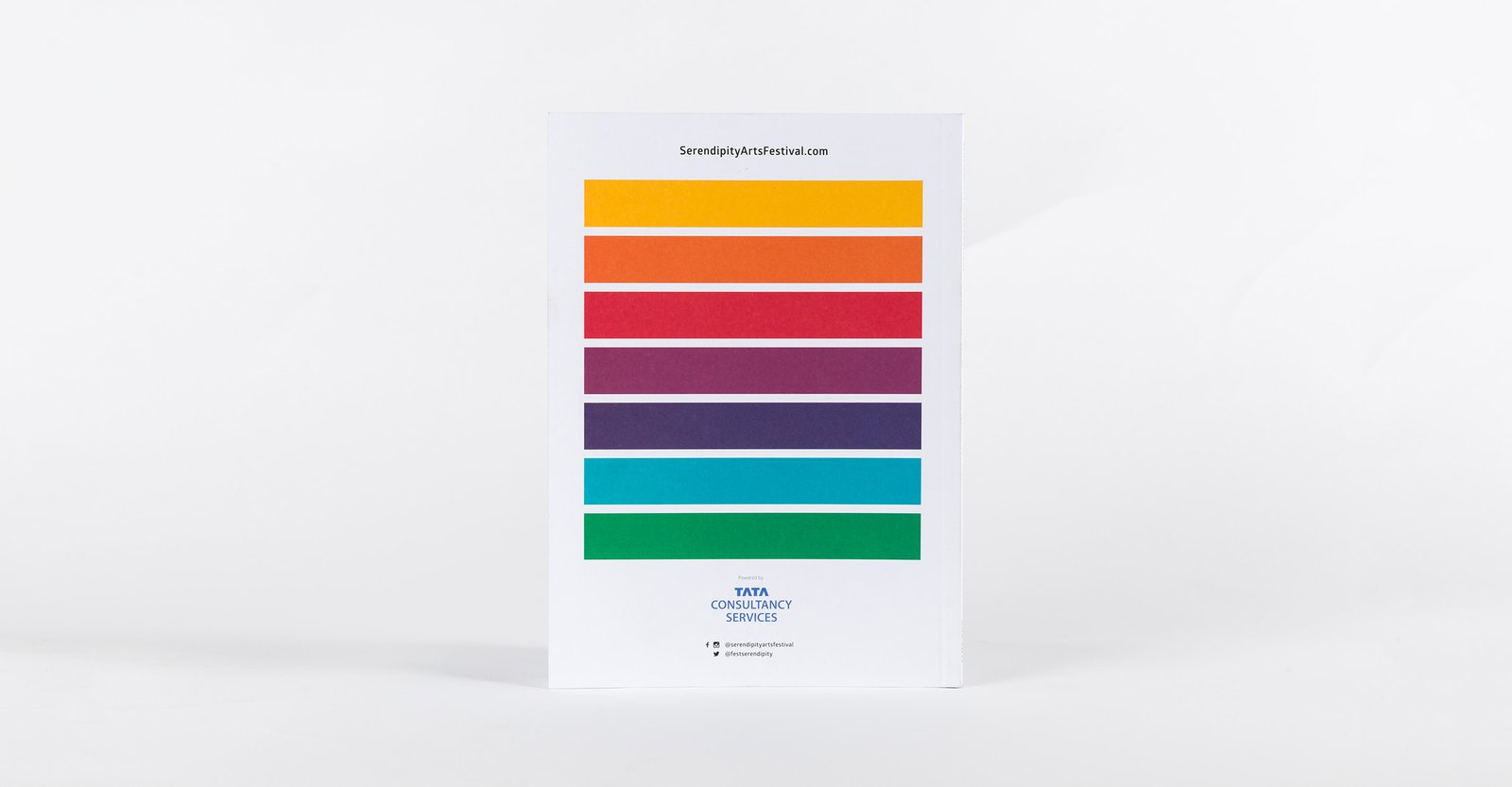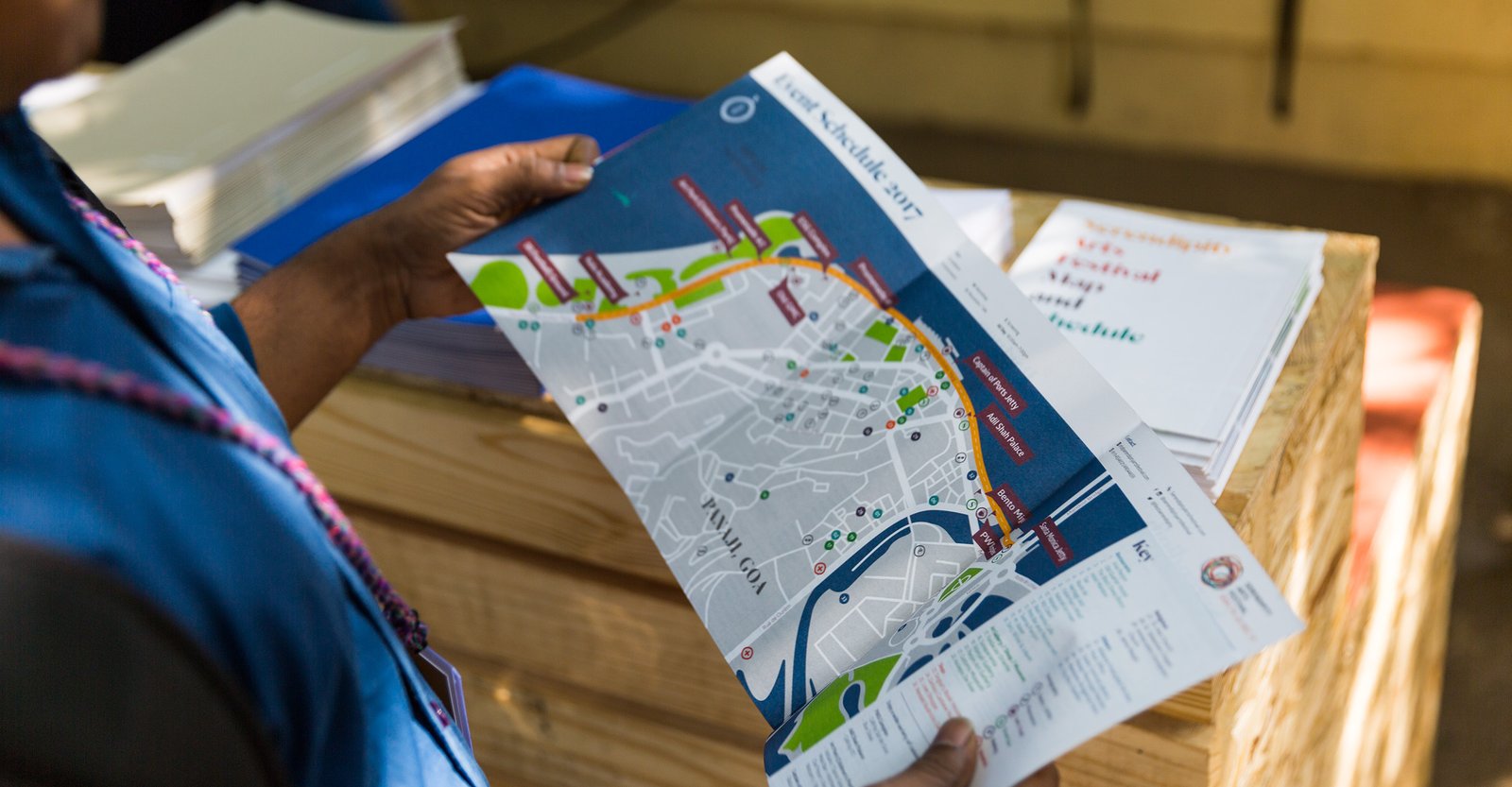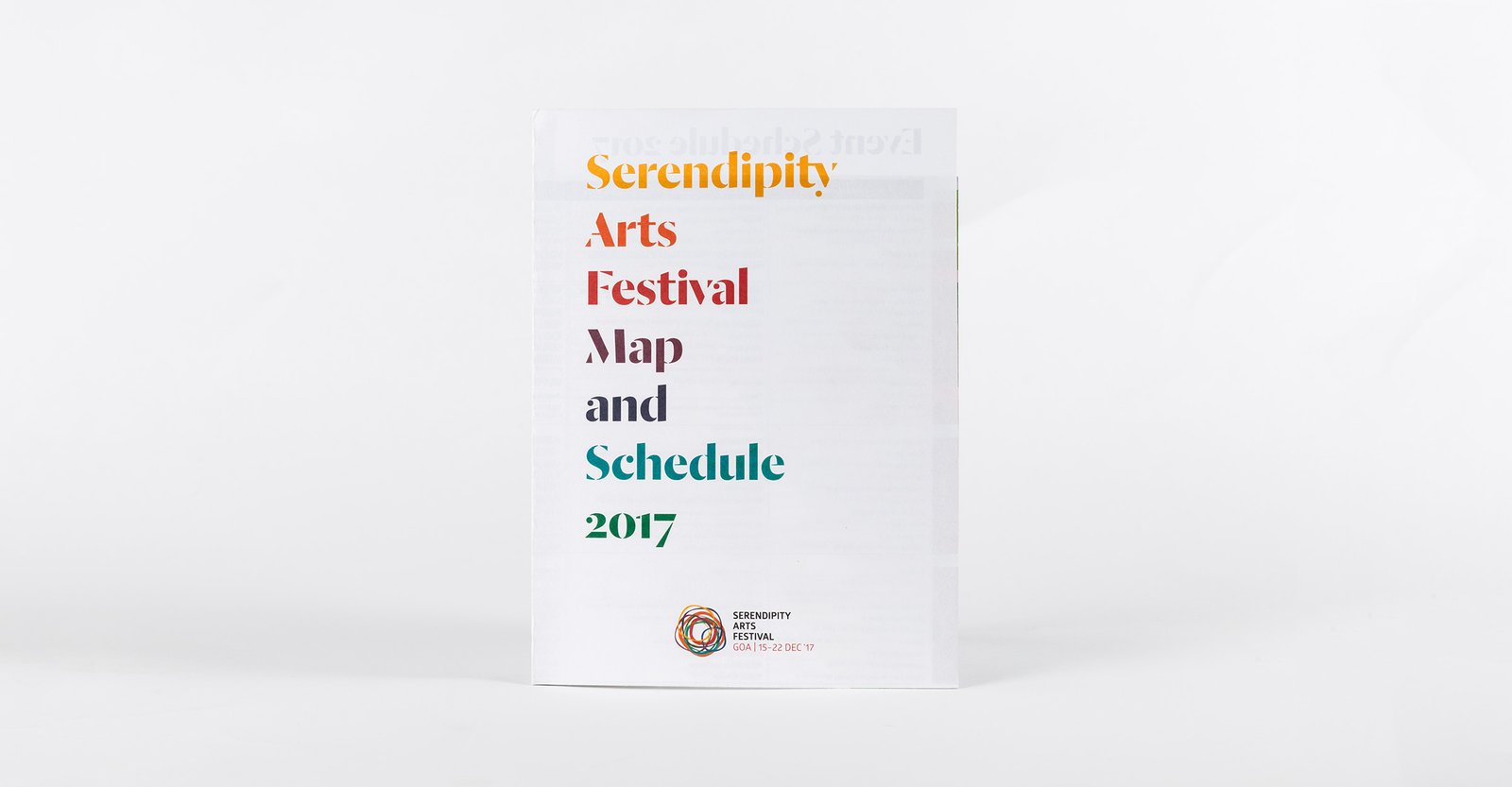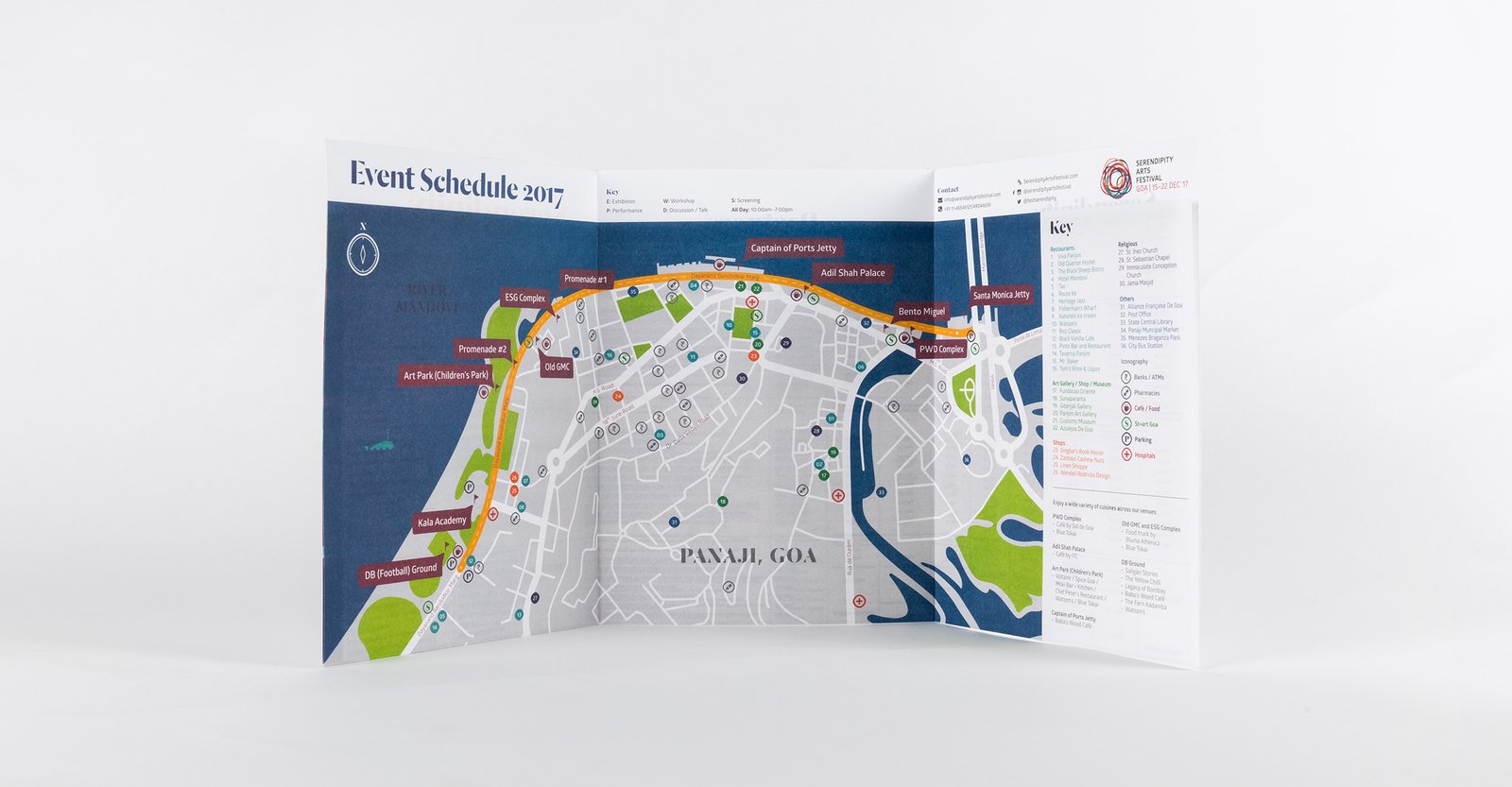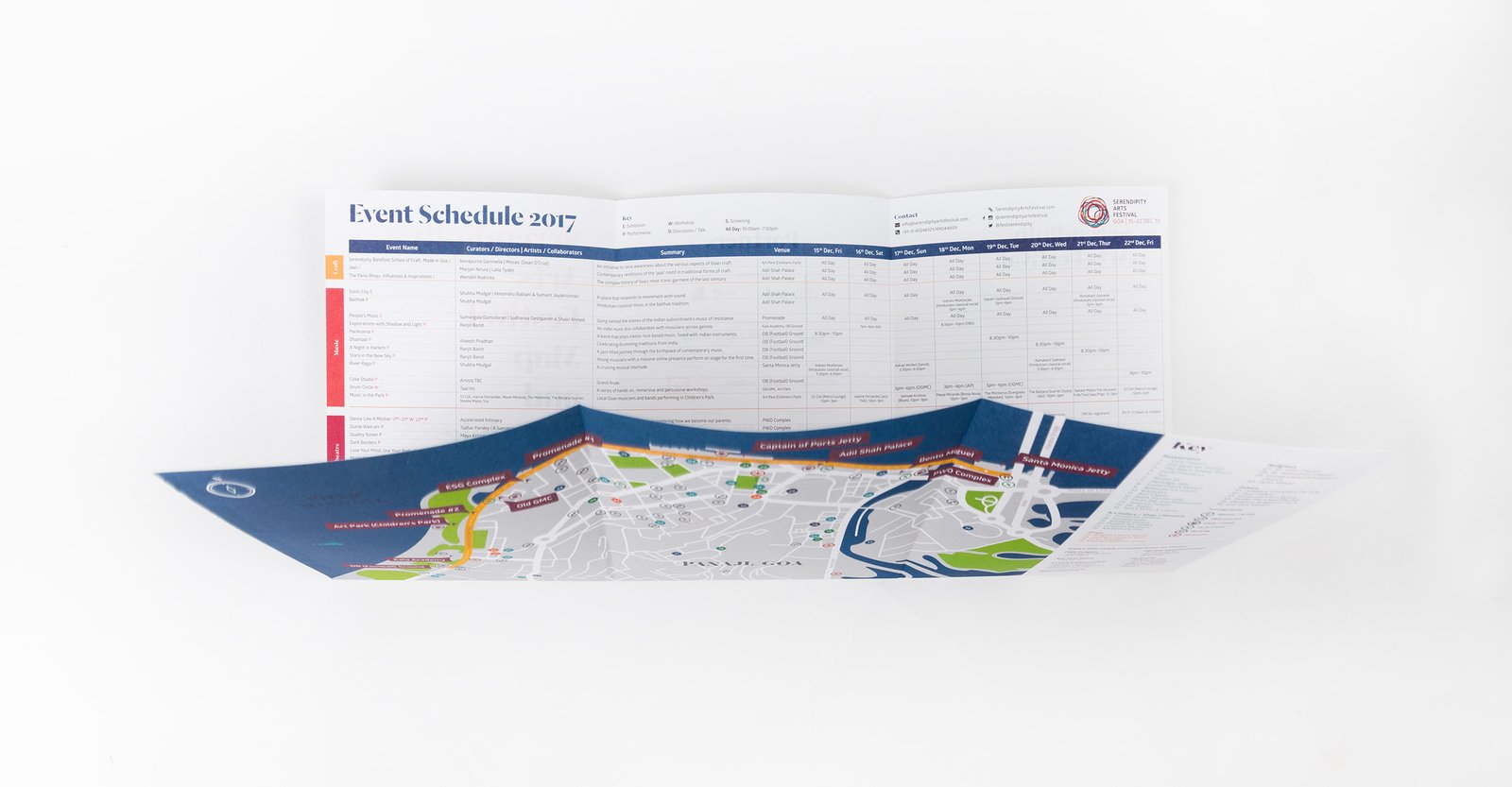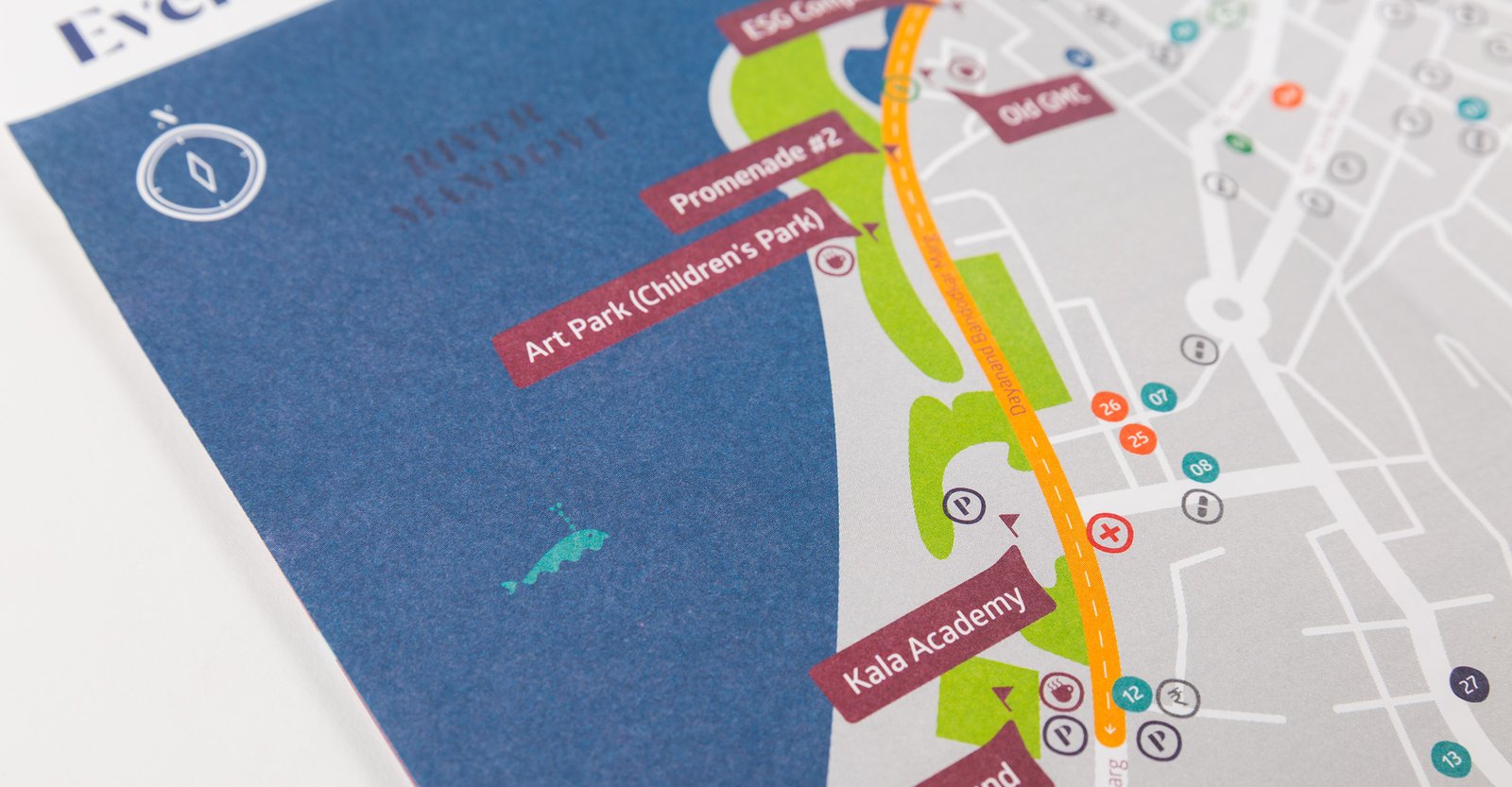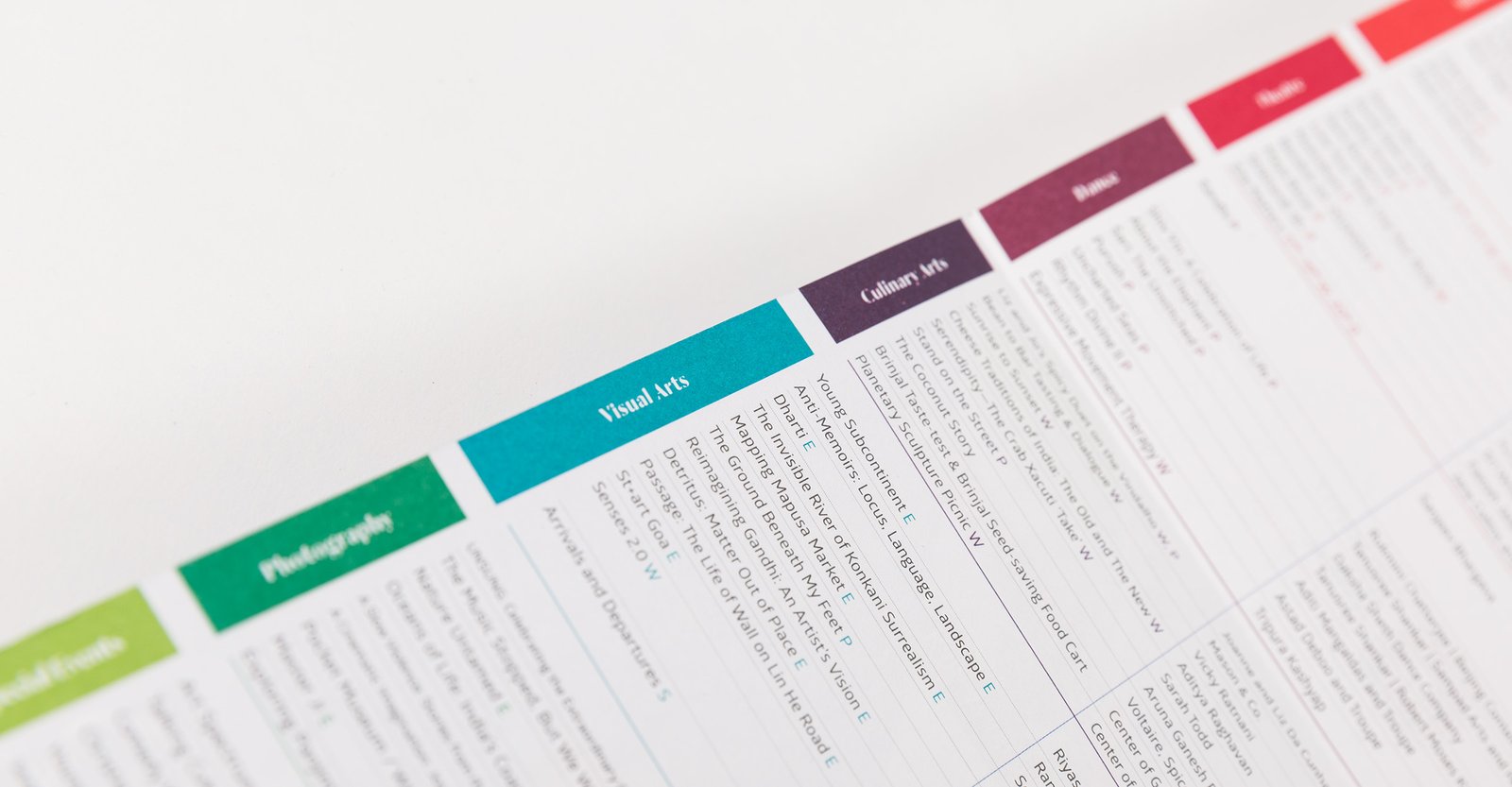 Website
The mobile-friendly website for Serendipity Arts Festival carried the brand language forward and allowed visitors to view the full schedule, register for the event and plan their own unique journey with the help of filters. Attention was paid to interactions with various elements on the website and their animation during the development process.