Serendipity Arts Website Design
Serendipity Arts is an not-for-profit organisation that works with artists from across the world by providing patronage and multiple platforms for the display of their work. One of their popular properties is Serendipity Arts Festival. I worked with SA to design their umbrella website to showcase all their work in a single place.
Seen below are the Prototypes and Layouts for the desktop version of the website. It's modern, edgy, utilizes slick motion UI and breaks free from the mould of traditional websites. Followed after the desktop versions are the mobile versions, with BONUS content at the end of the project.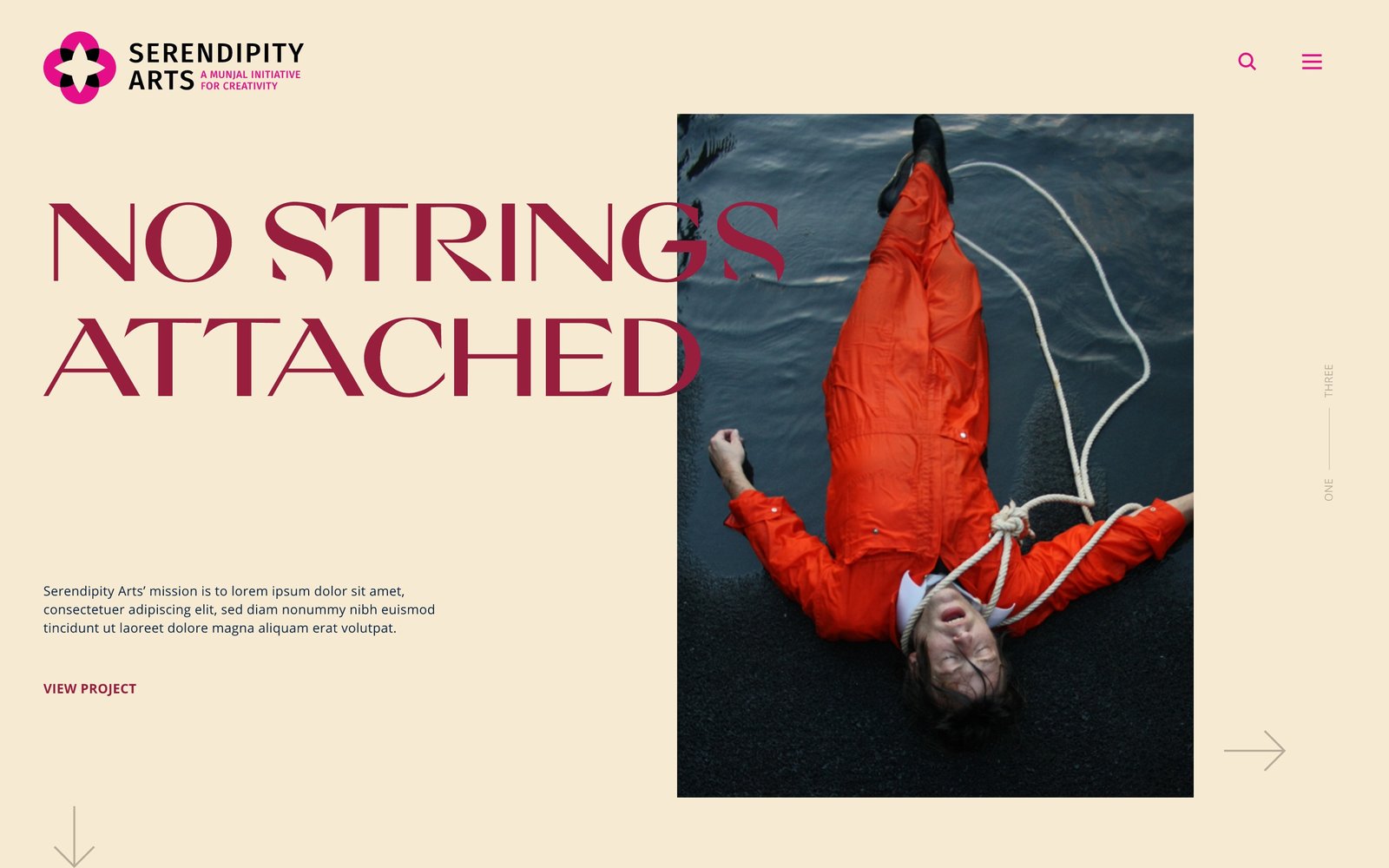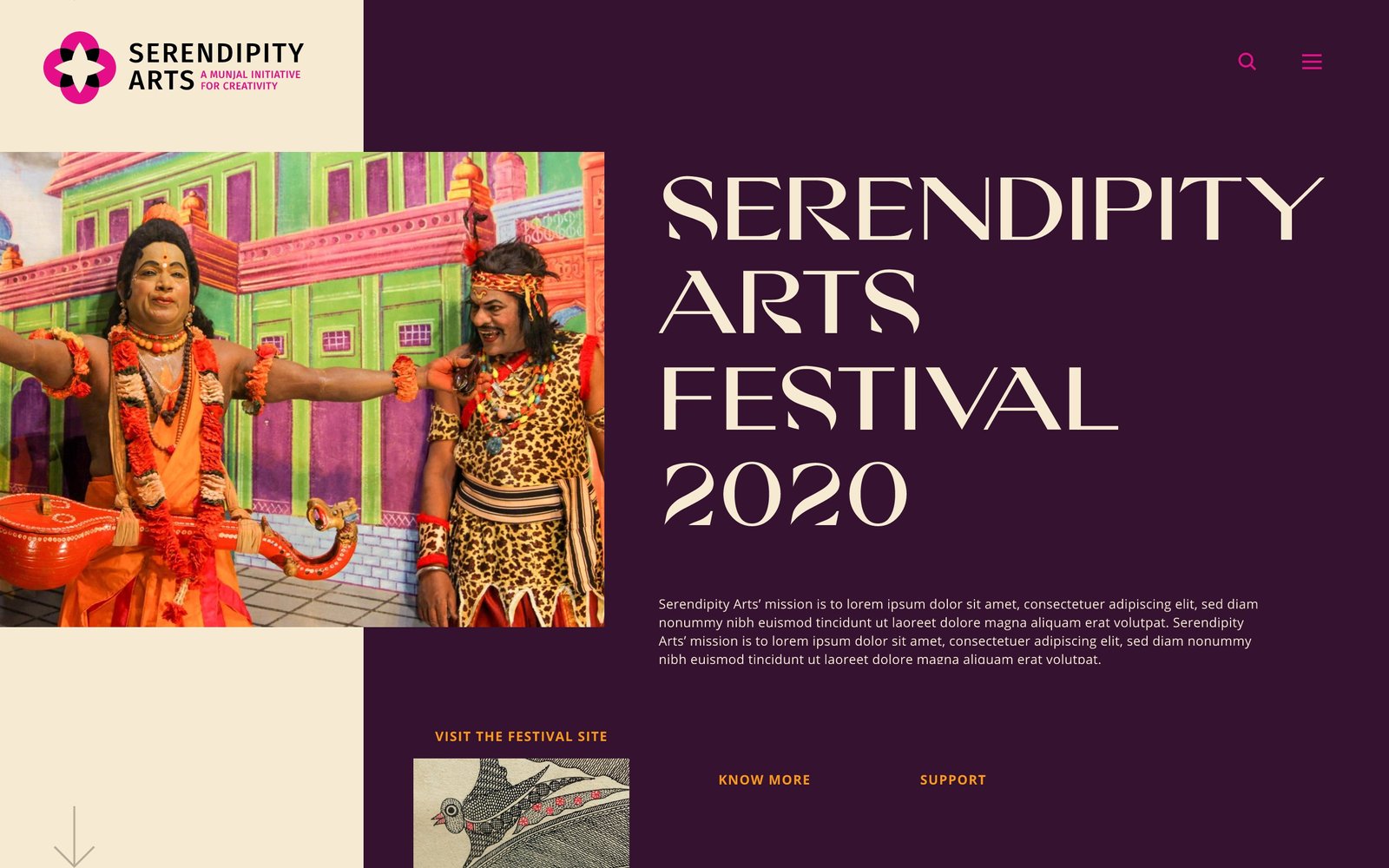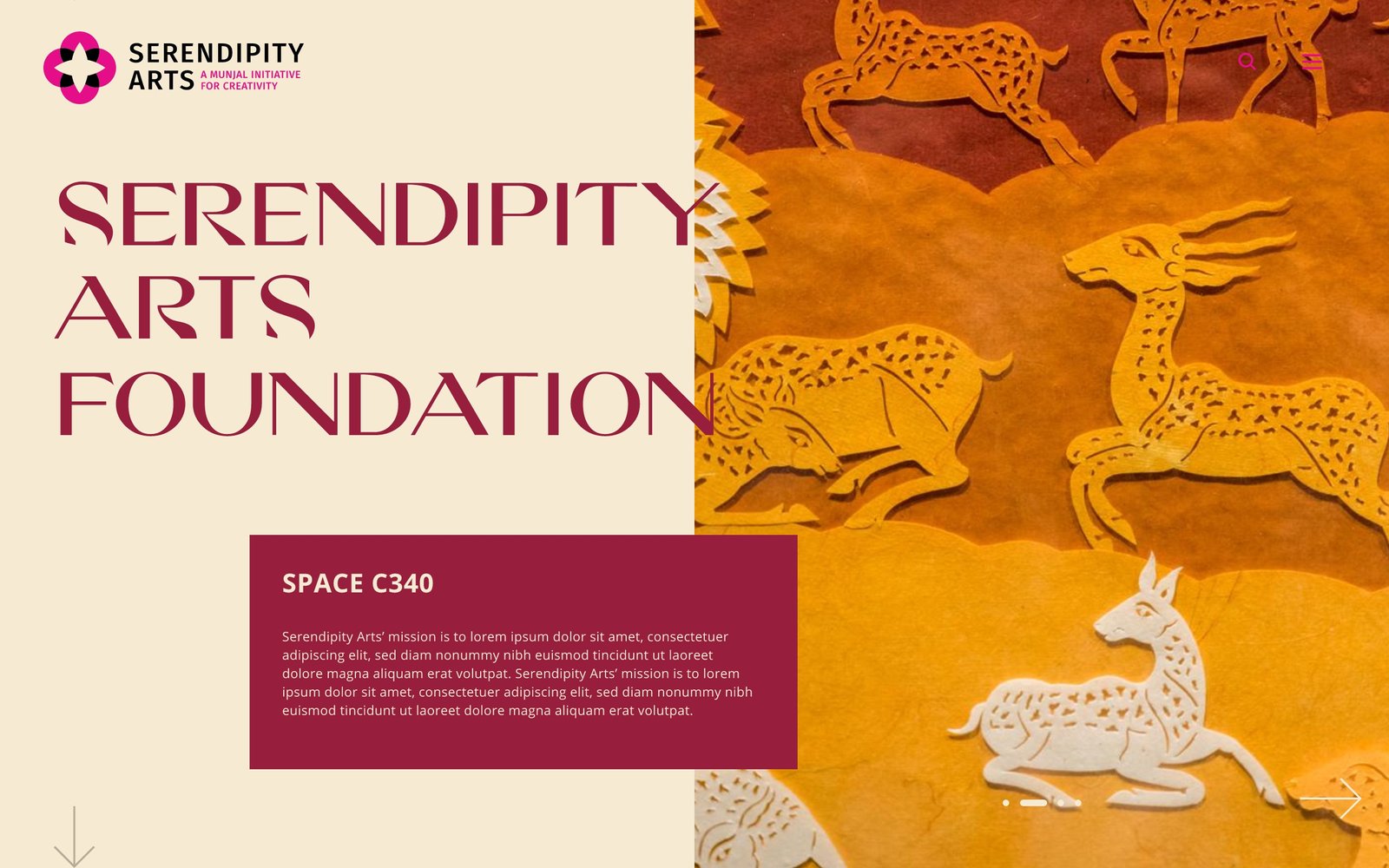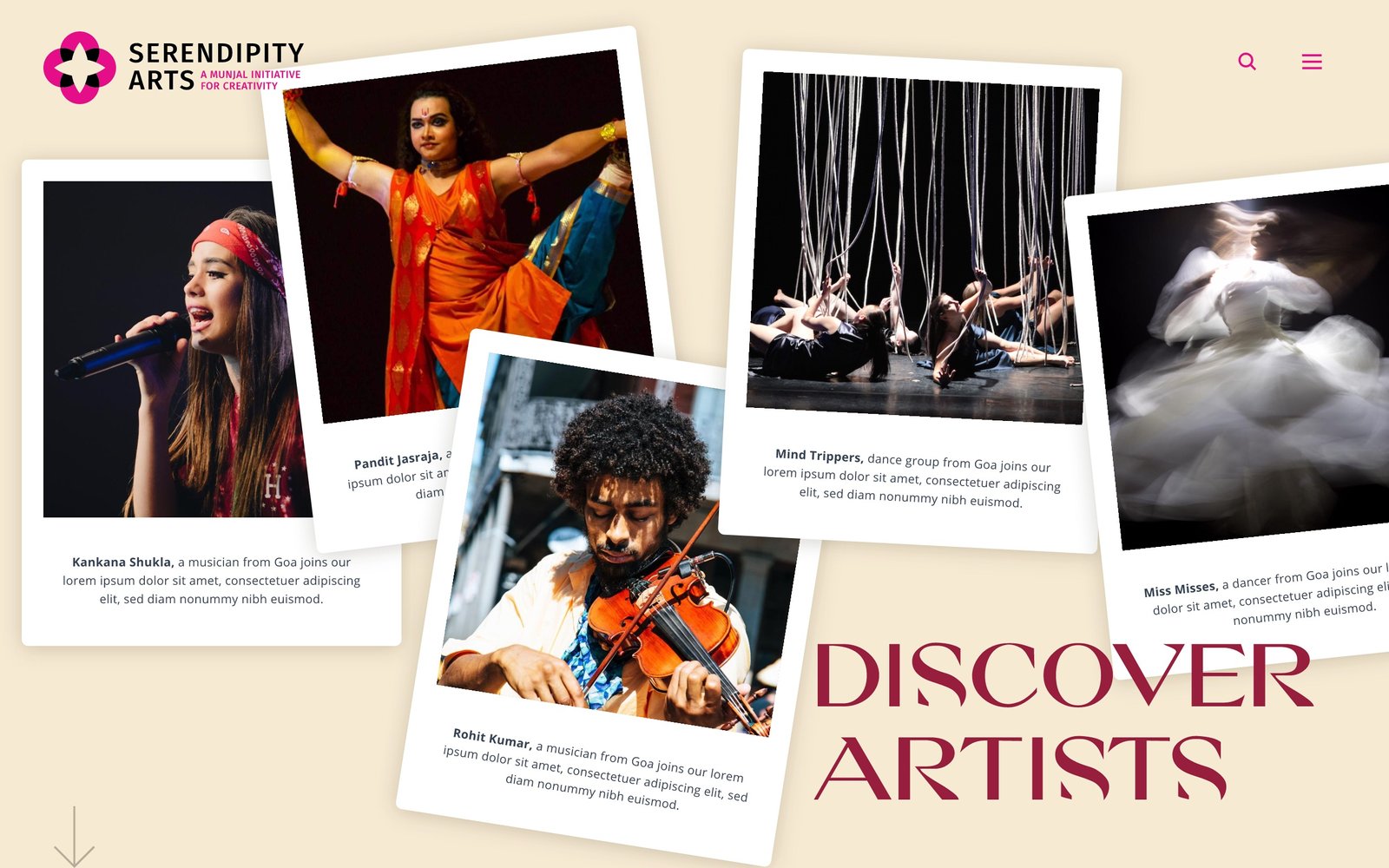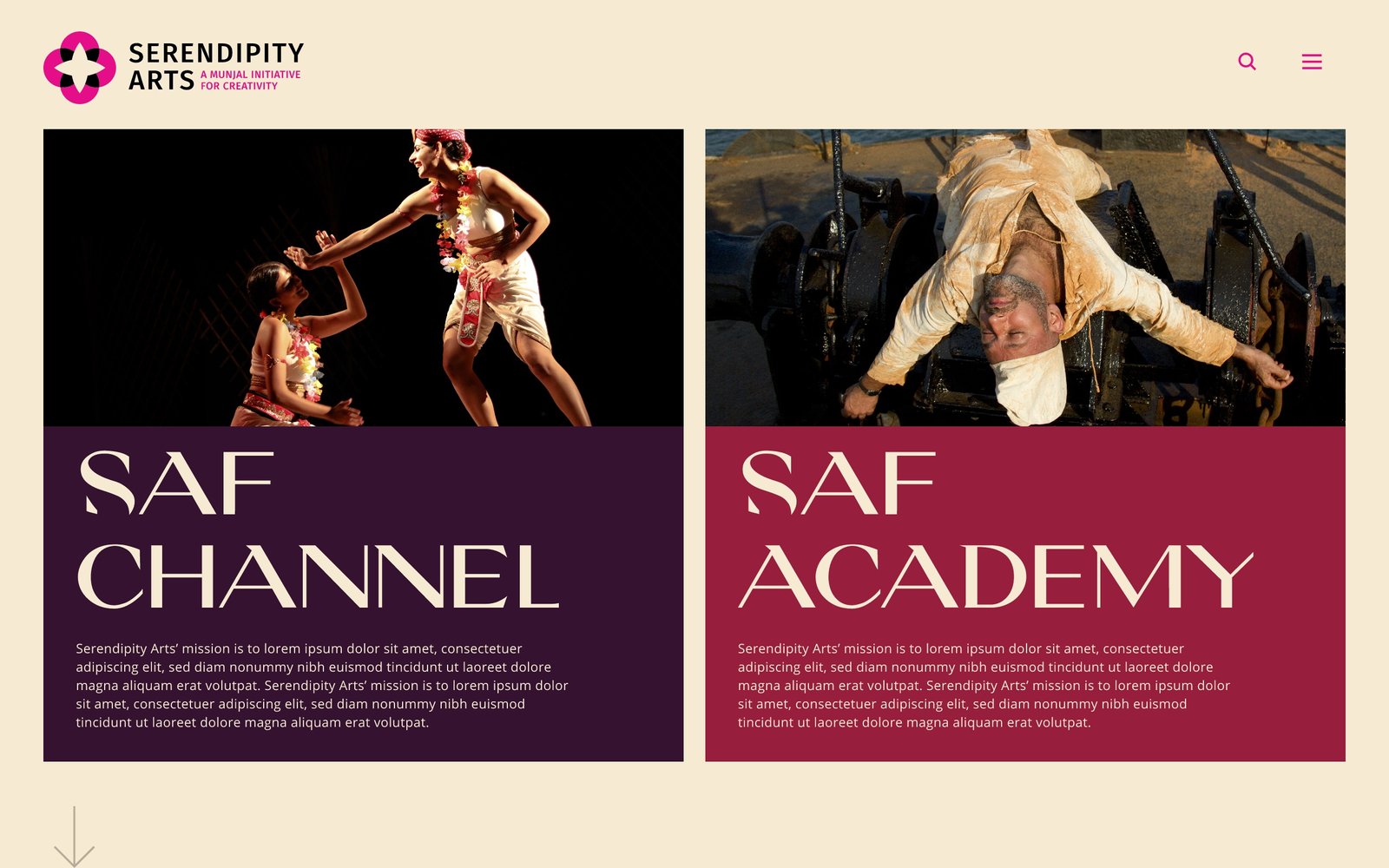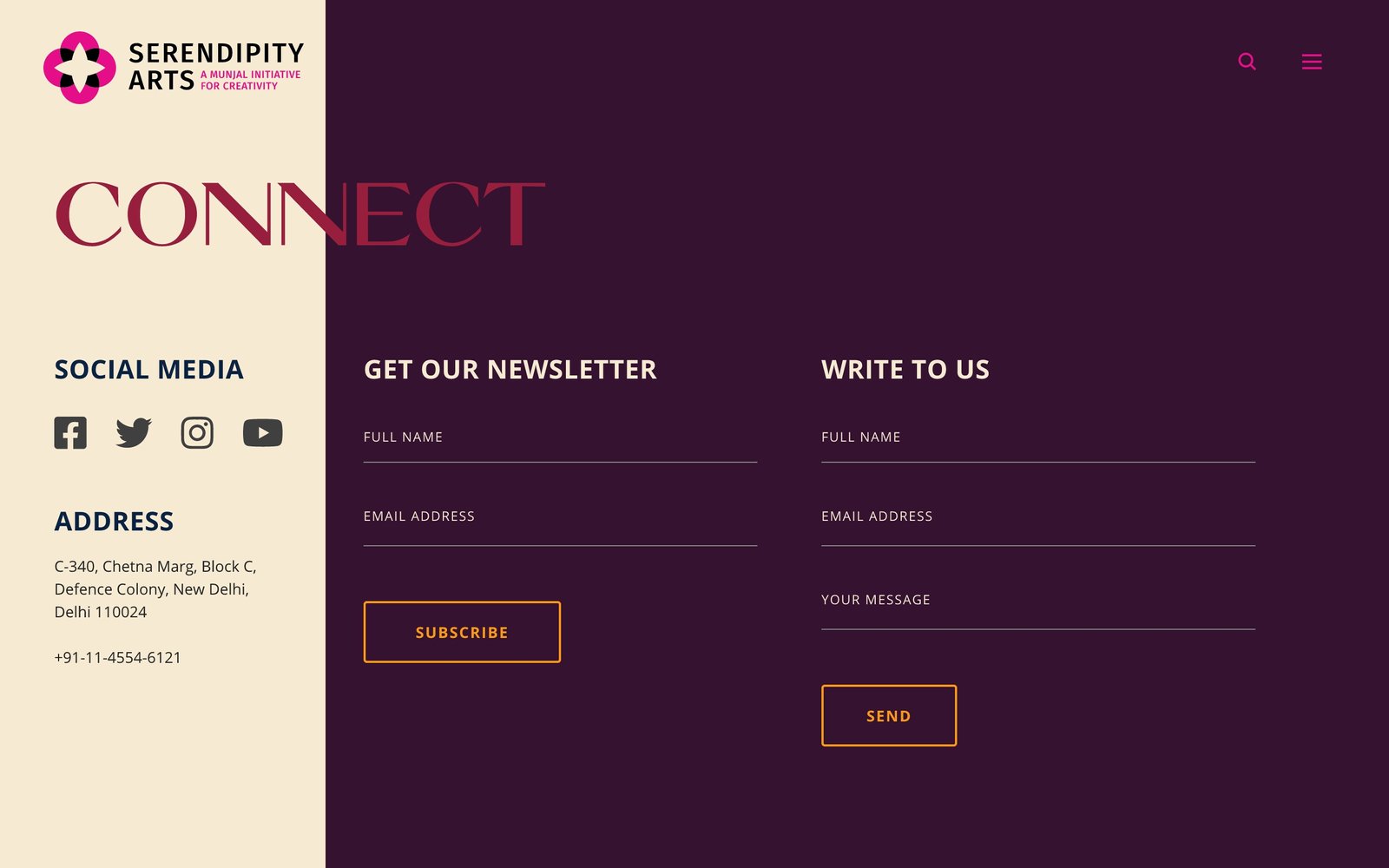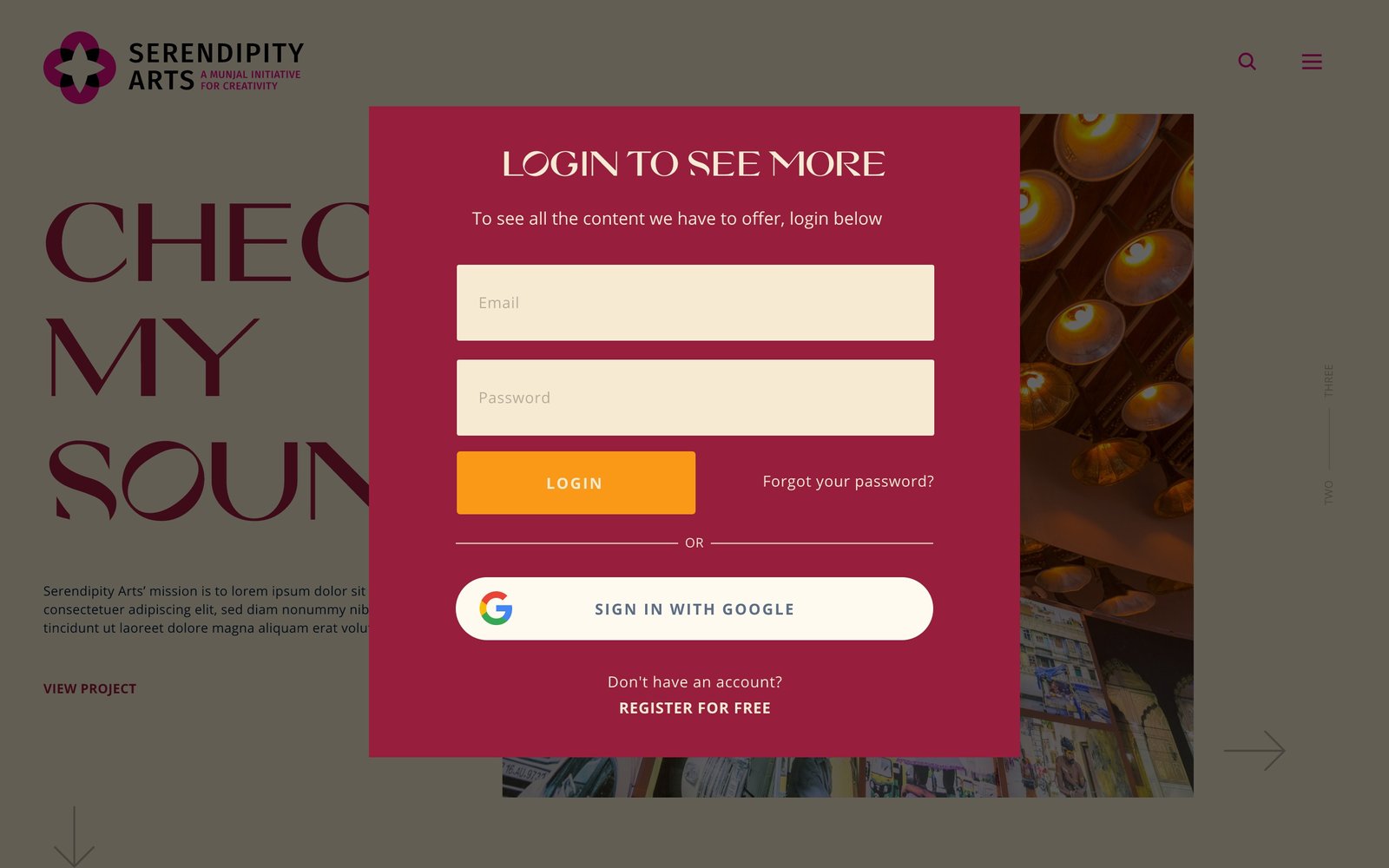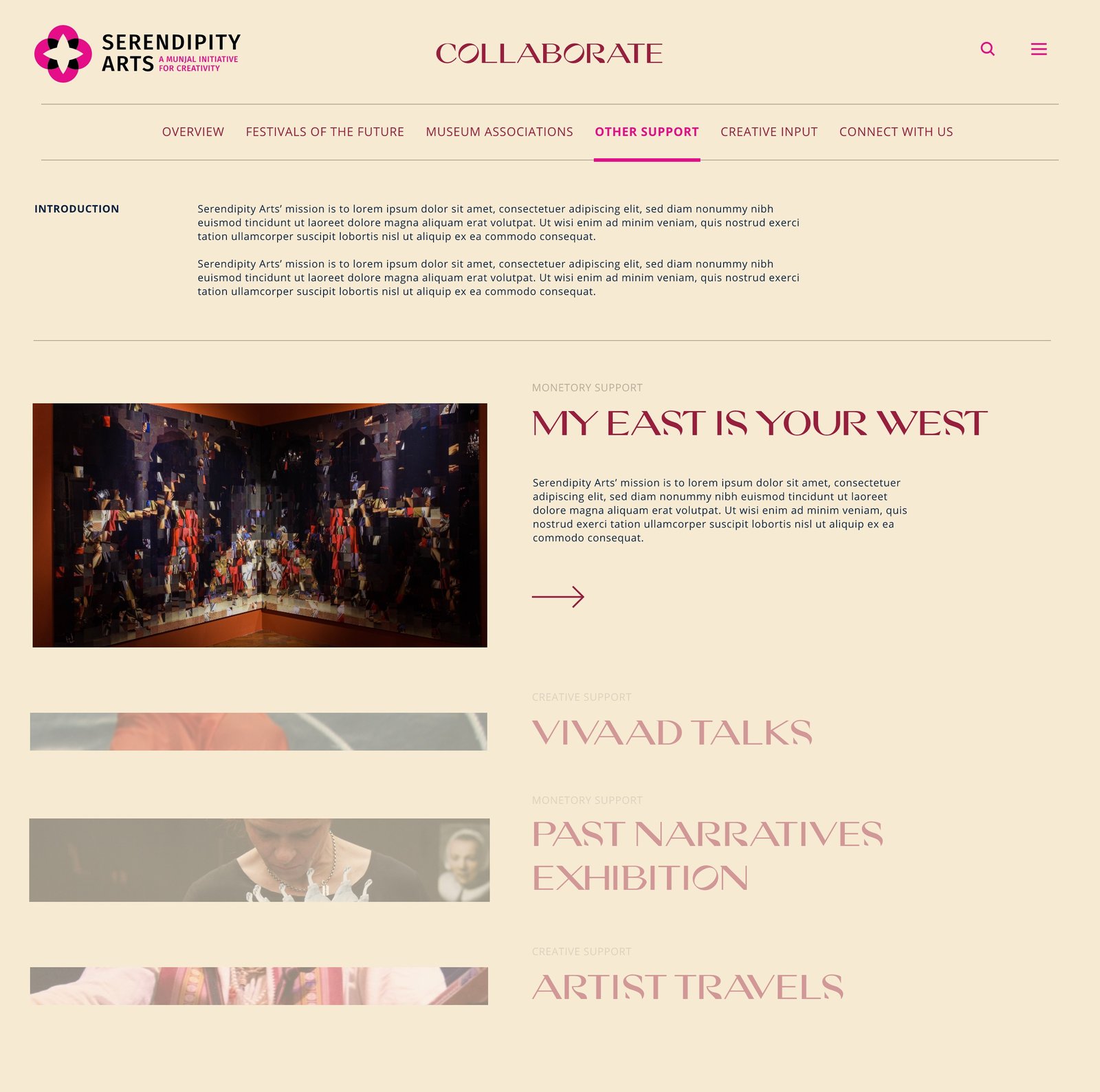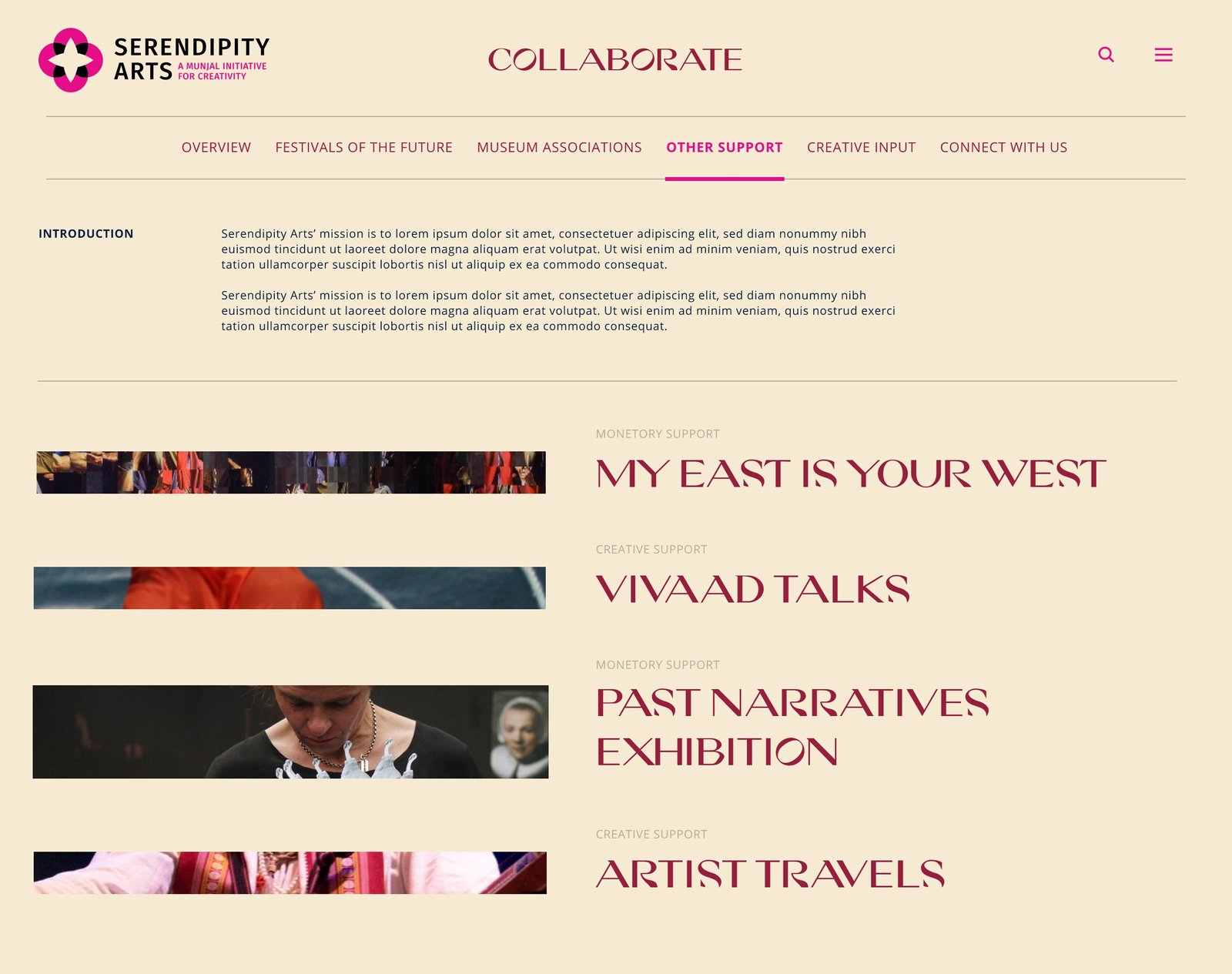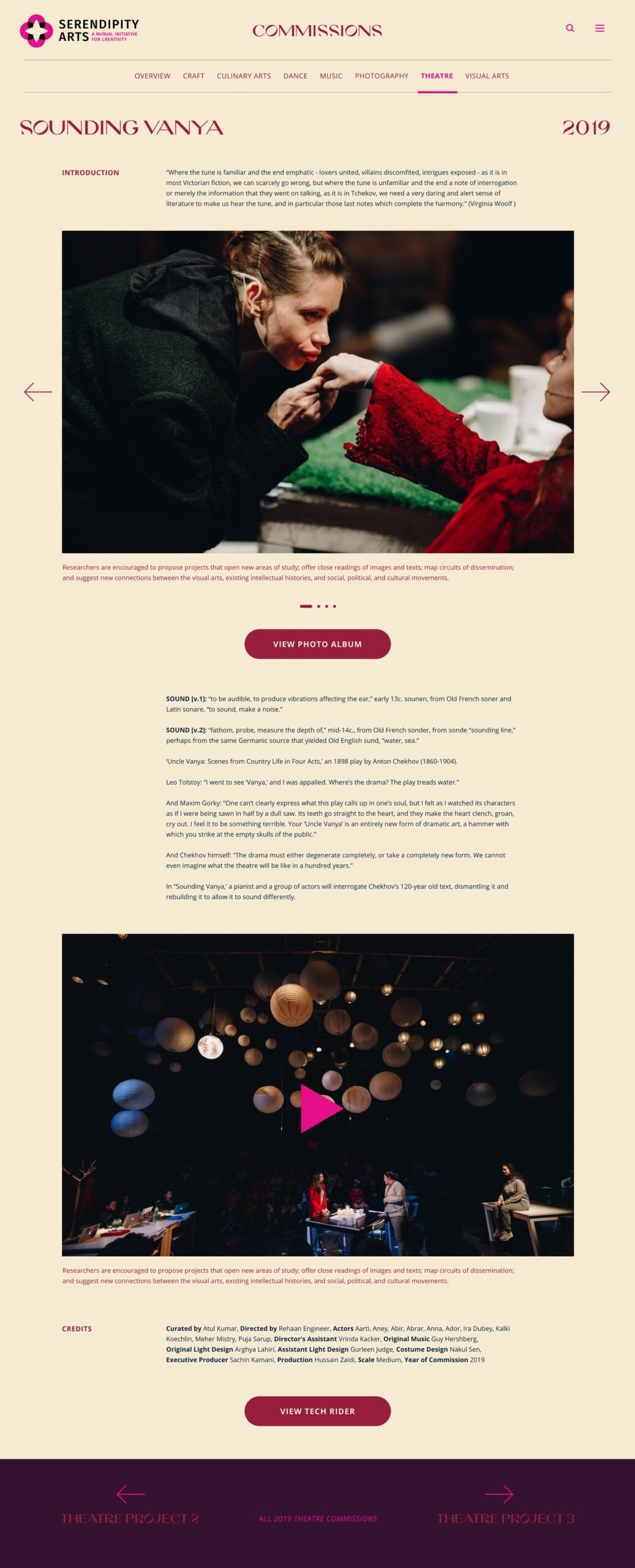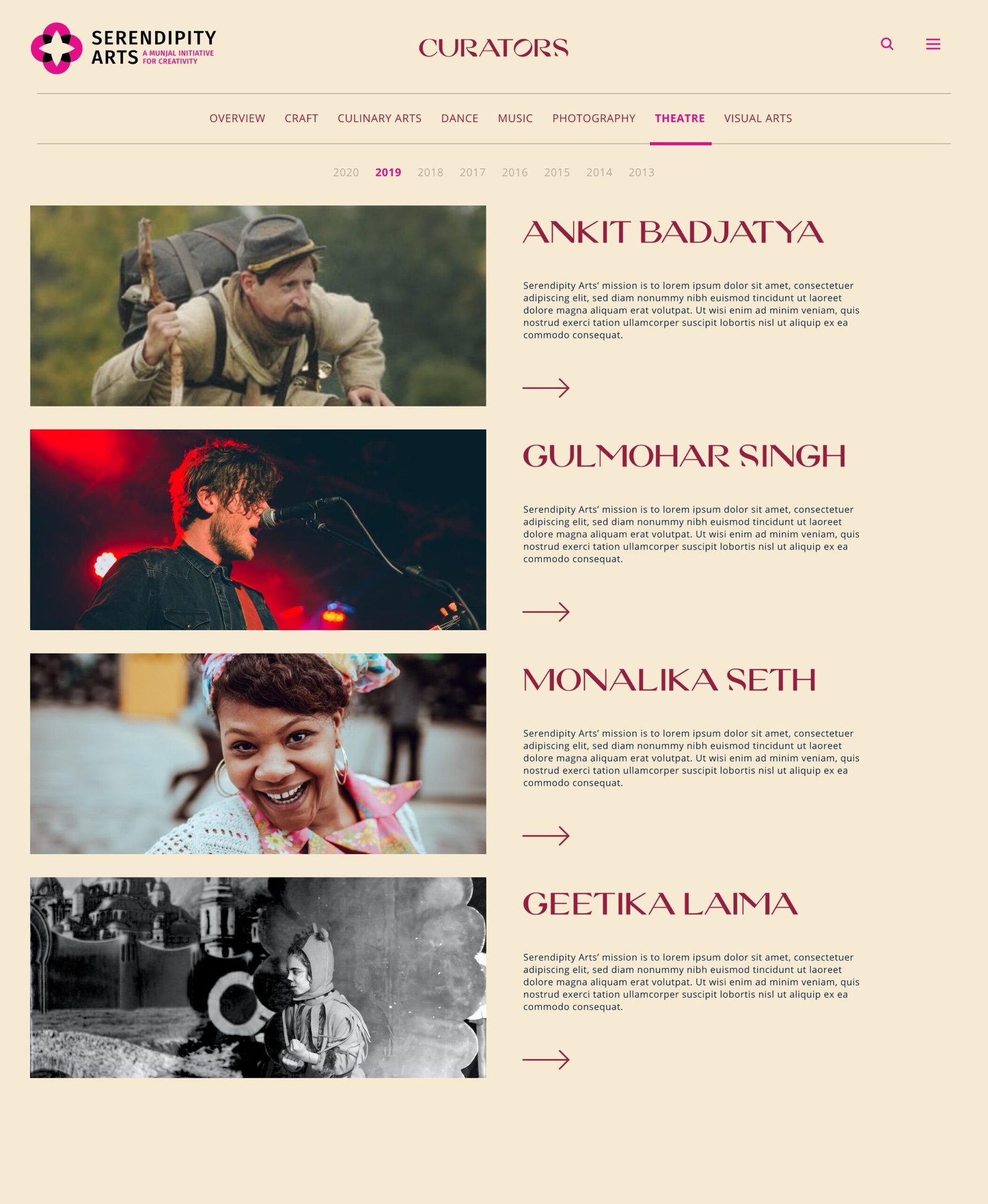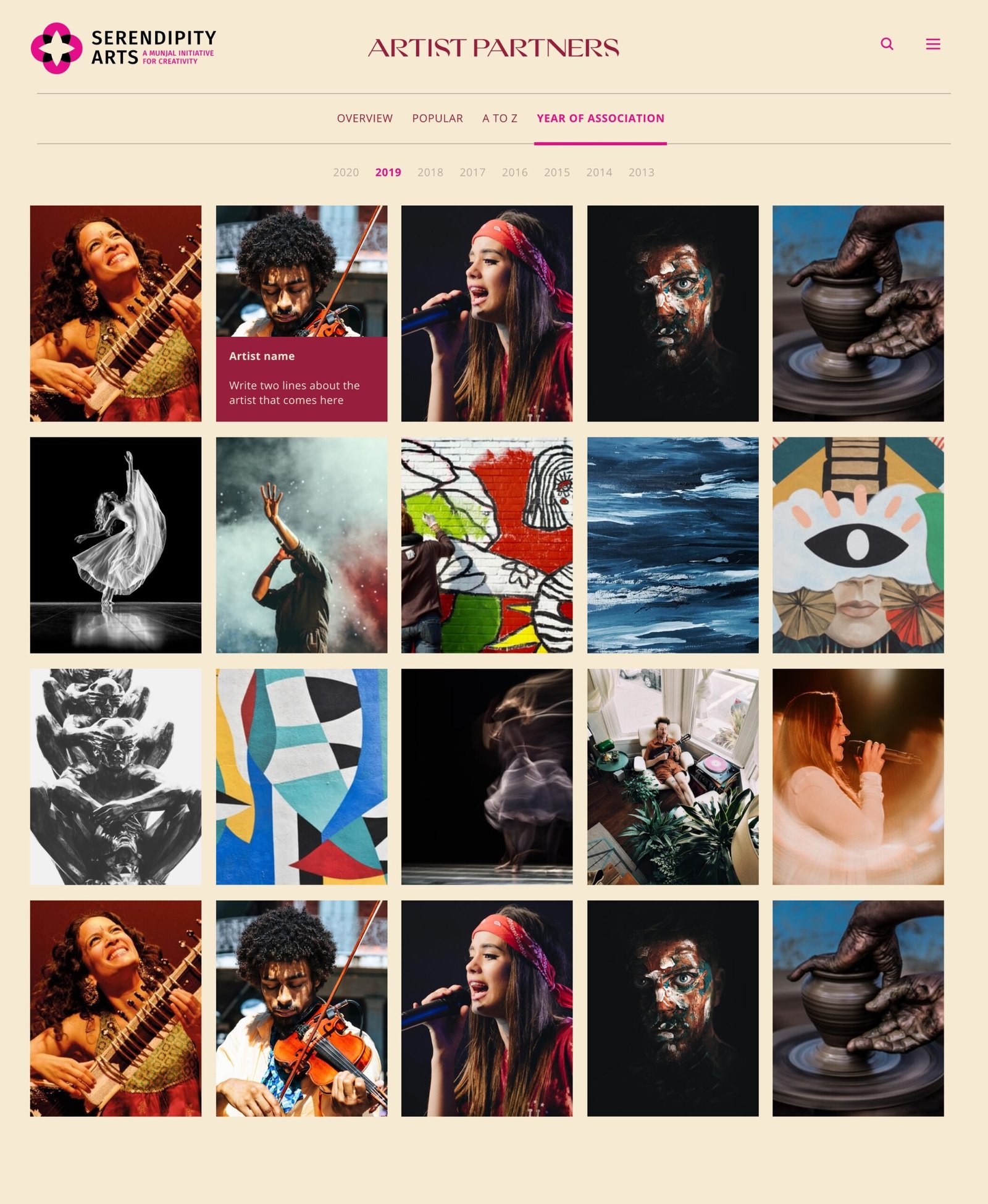 Seen below are the prototypes and layouts of the mobile version of the website. It keeps the core essence intact and works with the limitation of a smaller screen.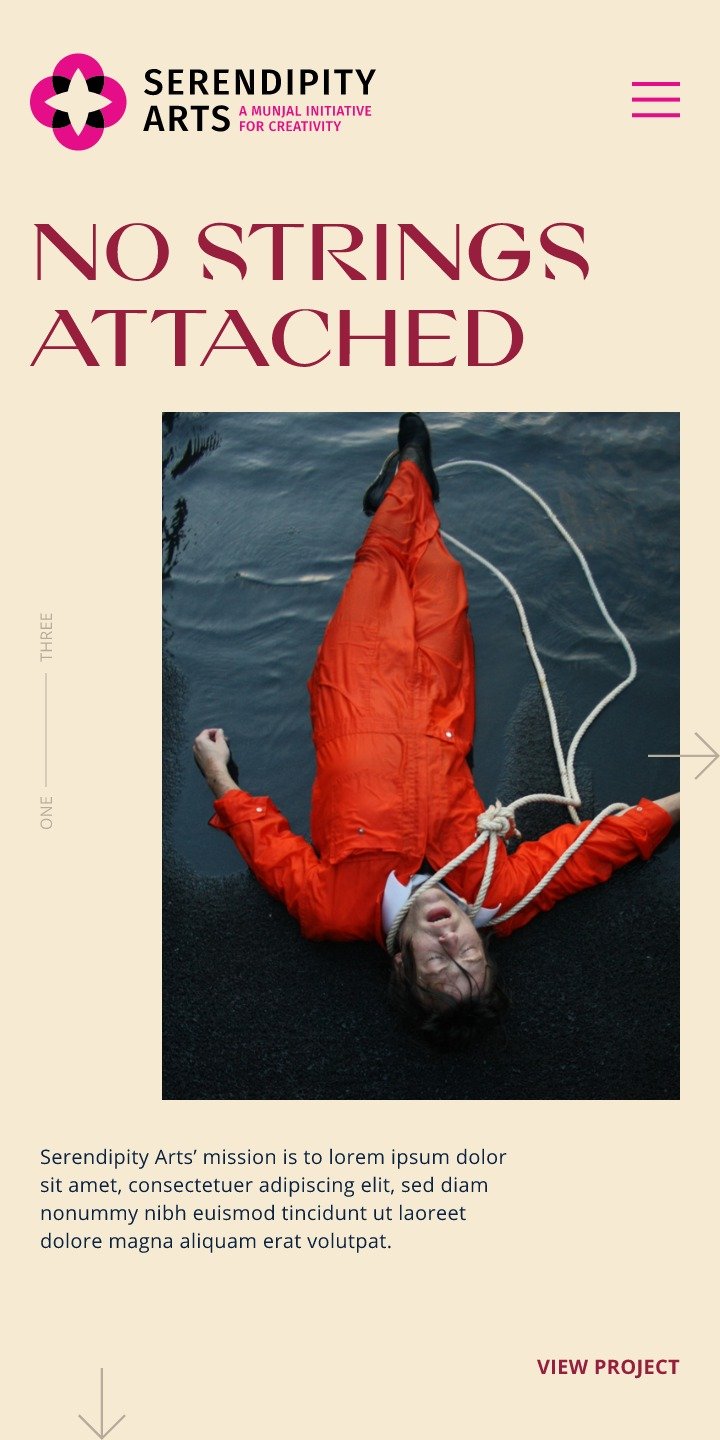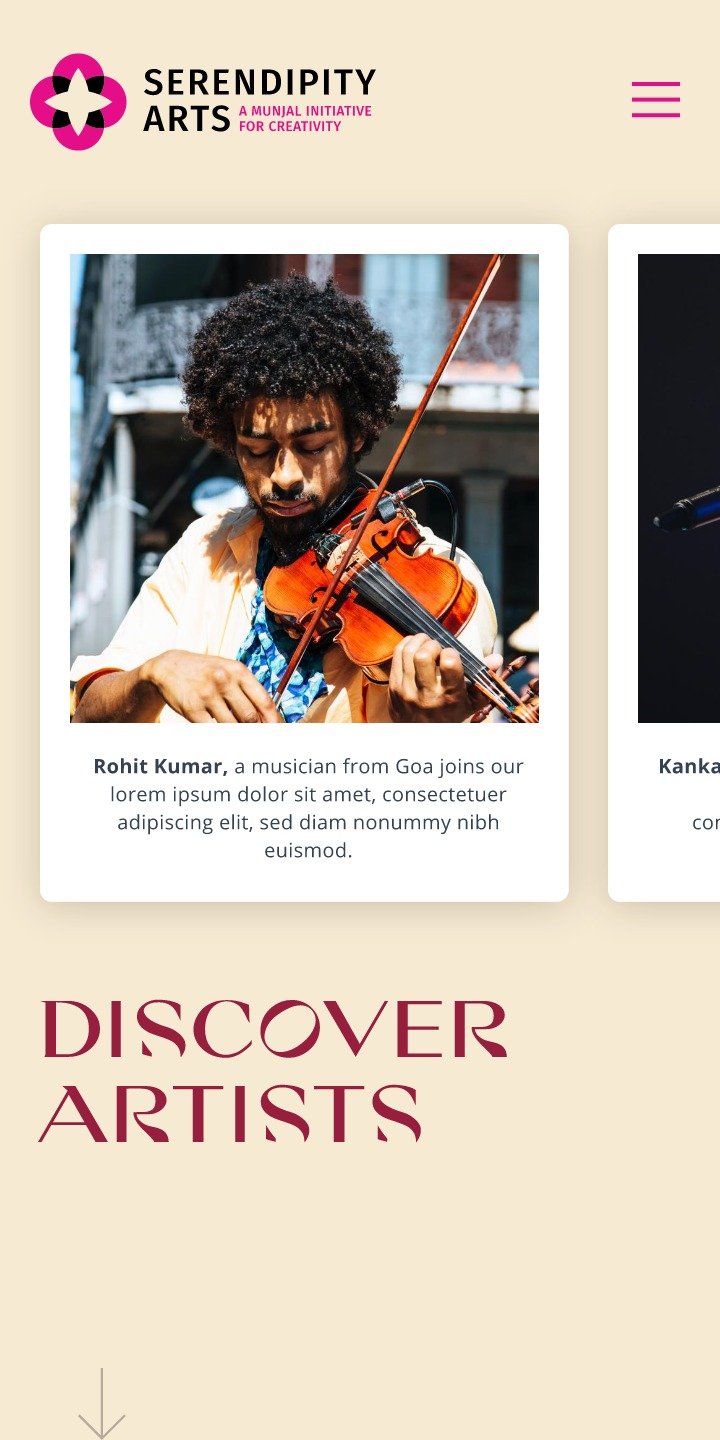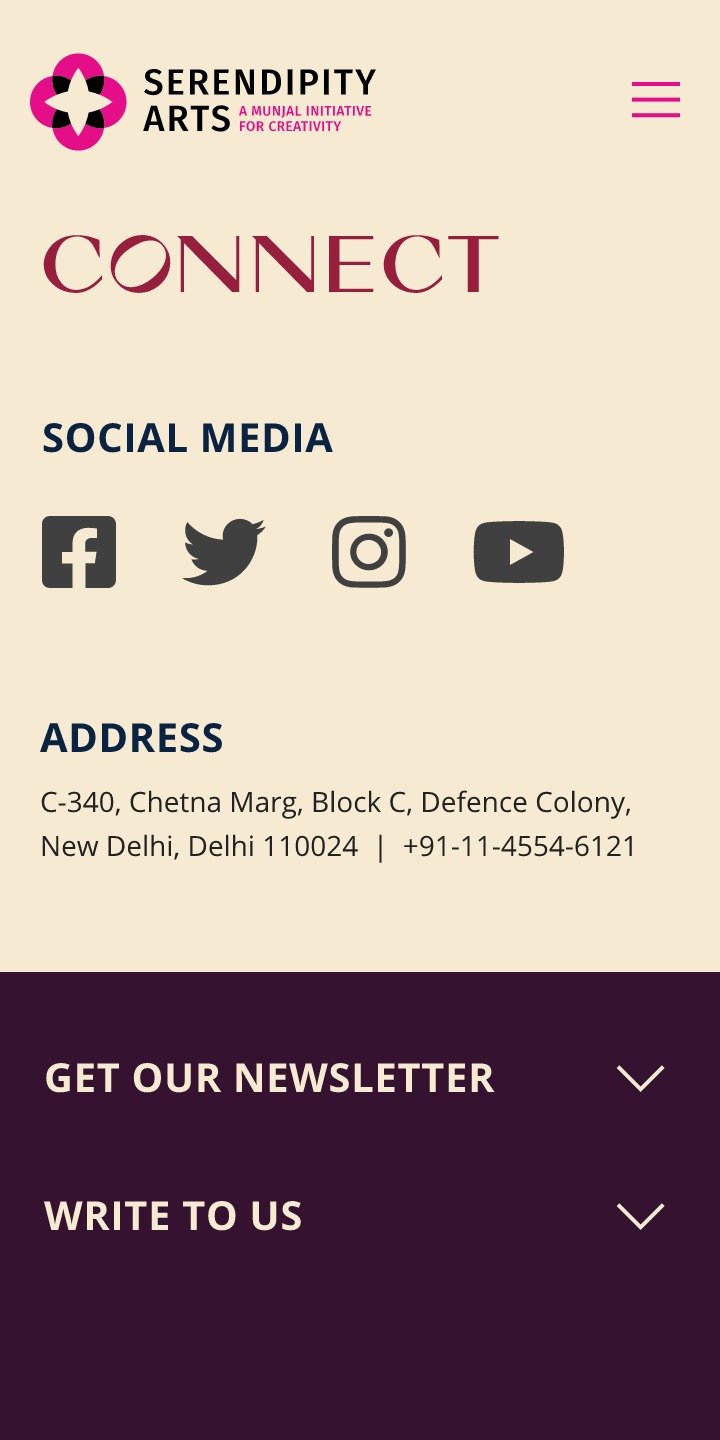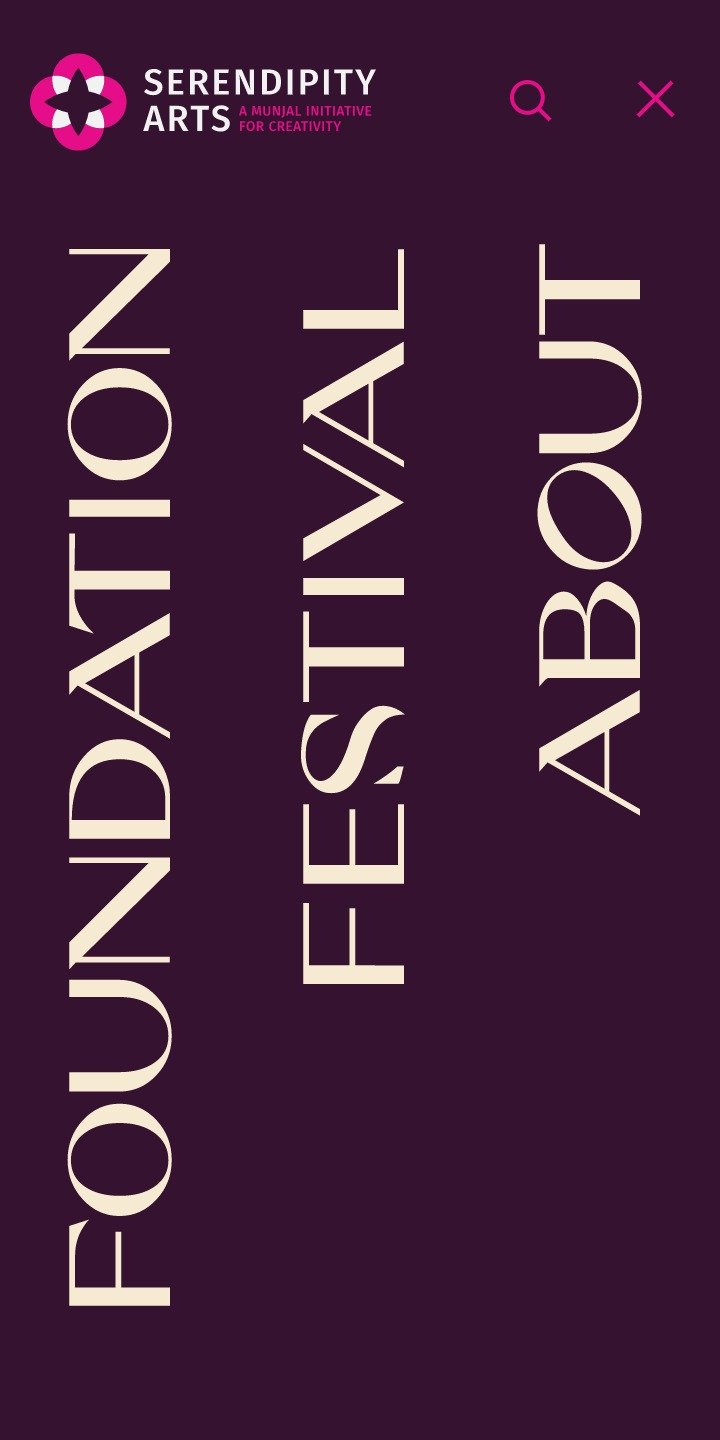 Out of the many explorations that I did before the client shortlisted the above shown direction, I also liked the direction below. It works with the idea of larger than life photographs of artists' work.