App design for Chuk's Customer relationship management
Chuk makes compostable tableware for single use, made from sugarcane pulp. They have a CRM app that distributors can use to place orders for new products, capture leads and see product portfolio from the ease of a smartphone. Chuk had an app already, my task was to re-design the interface and better the user experience, while still adapting the new brand language. The app was to be made under Chuk's parent company's banner, Yash Compostables ltd.

The login and welcome screen UI. The welcome screen gives the distributor an overview of their lead statistics as well as access to quick actions.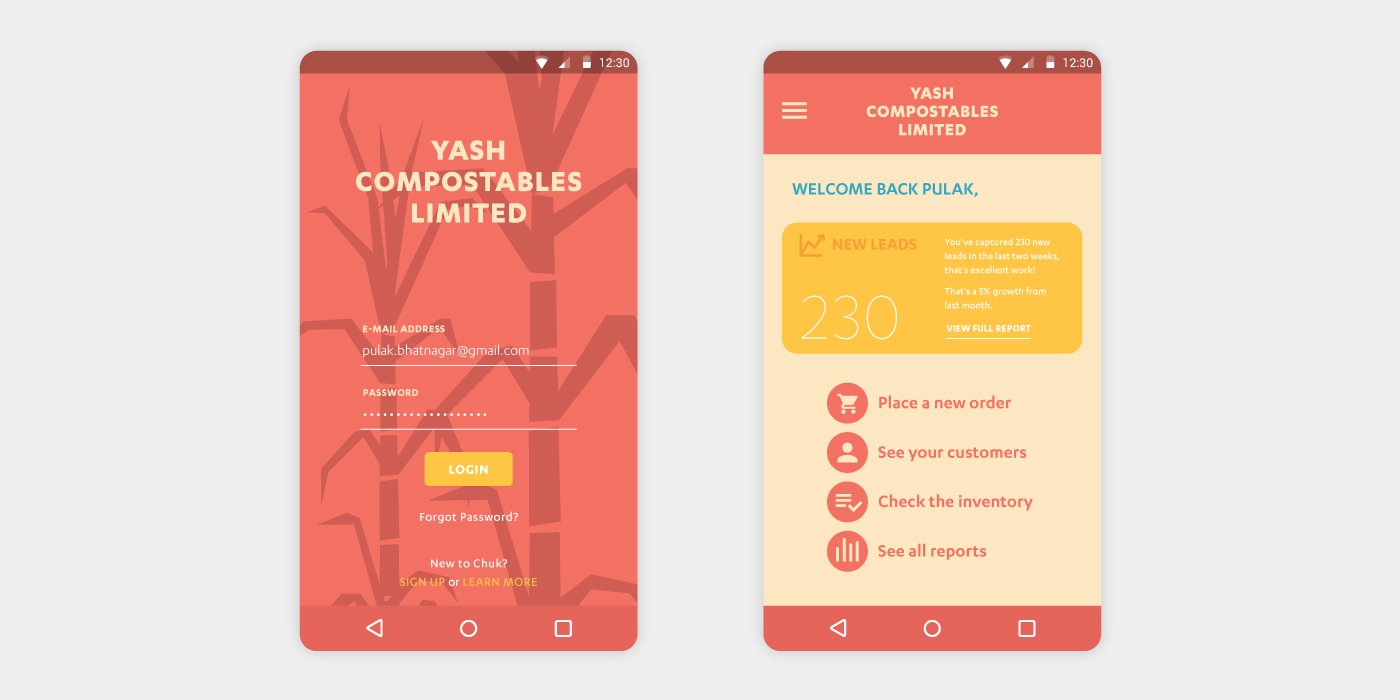 'Place a new order' screen will allow the users to read about the product, see the photos, price and add products to cart.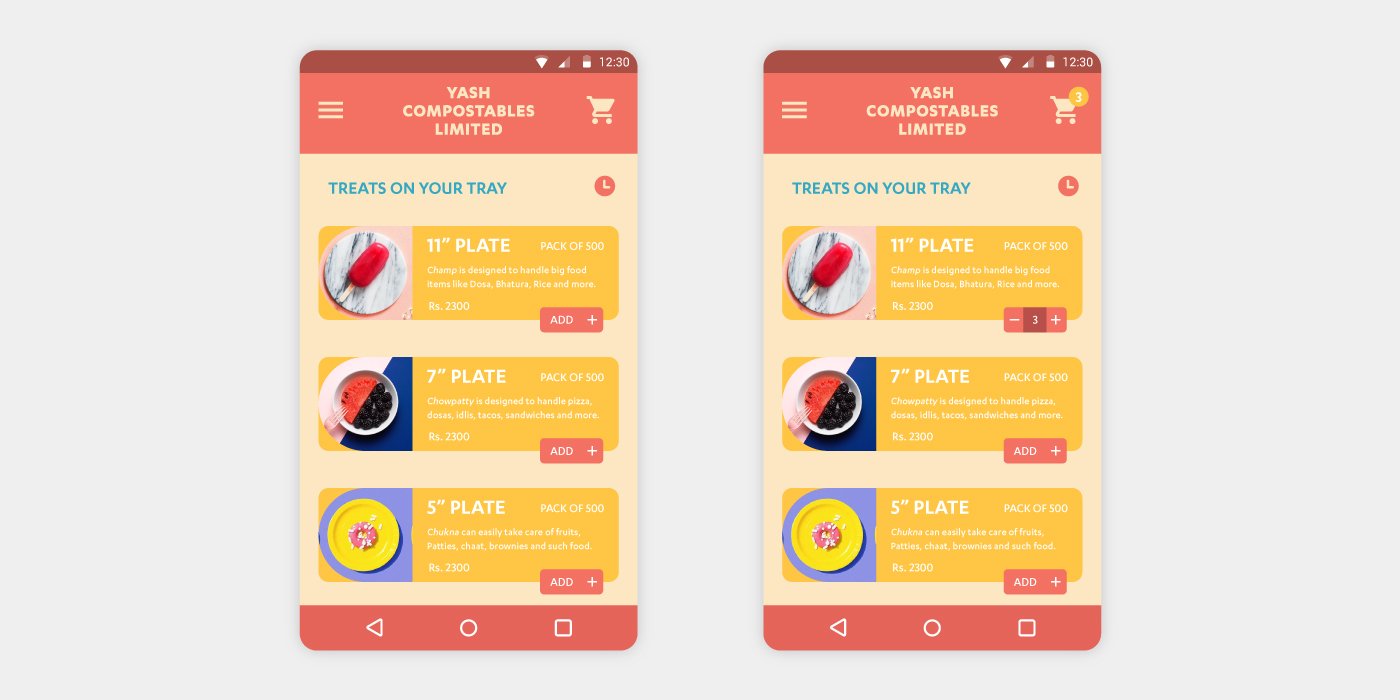 Swiping from left or clicking on hamburger menu icon will open up the screen for quick navigation. Add a new lead option will provide a simple, clean interface to add details for the leads. The 'check-mark' icon pops up options to cancel, save and make a new or save.