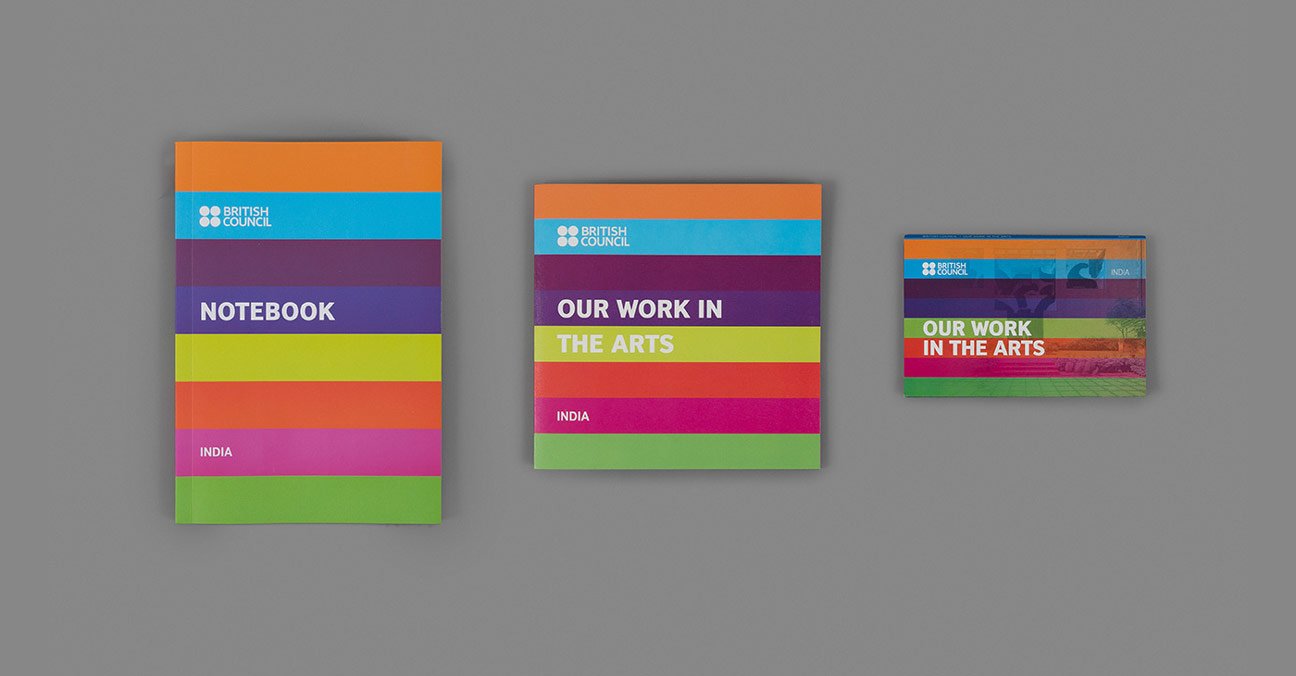 British Council Collaterals
Take some notes
The notebook was intended to be distributed amongst the delegates at a festival, giving them an asset to preserve for usage through the festival as well as talk about efforts by British Council in the field of Arts. 
Full Colour Art Work
During my tenure (Dec'12–Jan'15) at Codesign brand Consultants Pvt. Ltd, I designed 3 books for British Council India which aimed at communicating the work that British Council has been doing in India in the field of Arts. The biggest was an A5 size notebook with intermittent pages on the work by BCI, a smaller booklet and an even smaller pocket friendly accordion leaflet. The whole project was done under the guidance of Mr. Rajesh Dahiya.
Booklet
This booklet was a further extension of the collateral language and message of work in Arts by British Council. It's readily available at all British Council centers and is a very handy media that BCI shares with people who visit.
Folks at British Council told us that people really dig the booklet and leaflet. Do you have a copy too?
Take a leaf
Leaflets fly off fast and pass hands quicker than other printed mediums. This leaflet structure was originally conceived by Pragun Agarwal before I participated on it for further work. It's a pocket friendly accordion fold collateral which British Council hands out to it's audience. It contains information on work done in Arts by BCI as well as a tear off leaf on which people can fill in details and drop at BCI office to receive communication material.