Serendipity Arts Virtual Website
Serendipity Arts Virtual is an accessible online arts festival conceptualized during the Covid-19 times. Over the last few months, the Serendipity Arts team pondered on what it means to treat the internet as "site/s"— dynamic spaces that reveal as much as they conceal; as incidents that prompt action, thought, and response. Serendipity Arts Virtual is the co-exploration of these and many other questions raised by curators and artists. It comprises of a series of internet-based programmes including interactive performances, workshops, and panel discussions.
I worked with Serendipity Arts Festival to design their virtual venue's website structure and interface.
The website UI is a visualized interpretation of Windows and Mac OS having a baby together in the 90s. The approach to design was as much of an exploration of my thoughts as an artist as it was about making an accessible but distinct website.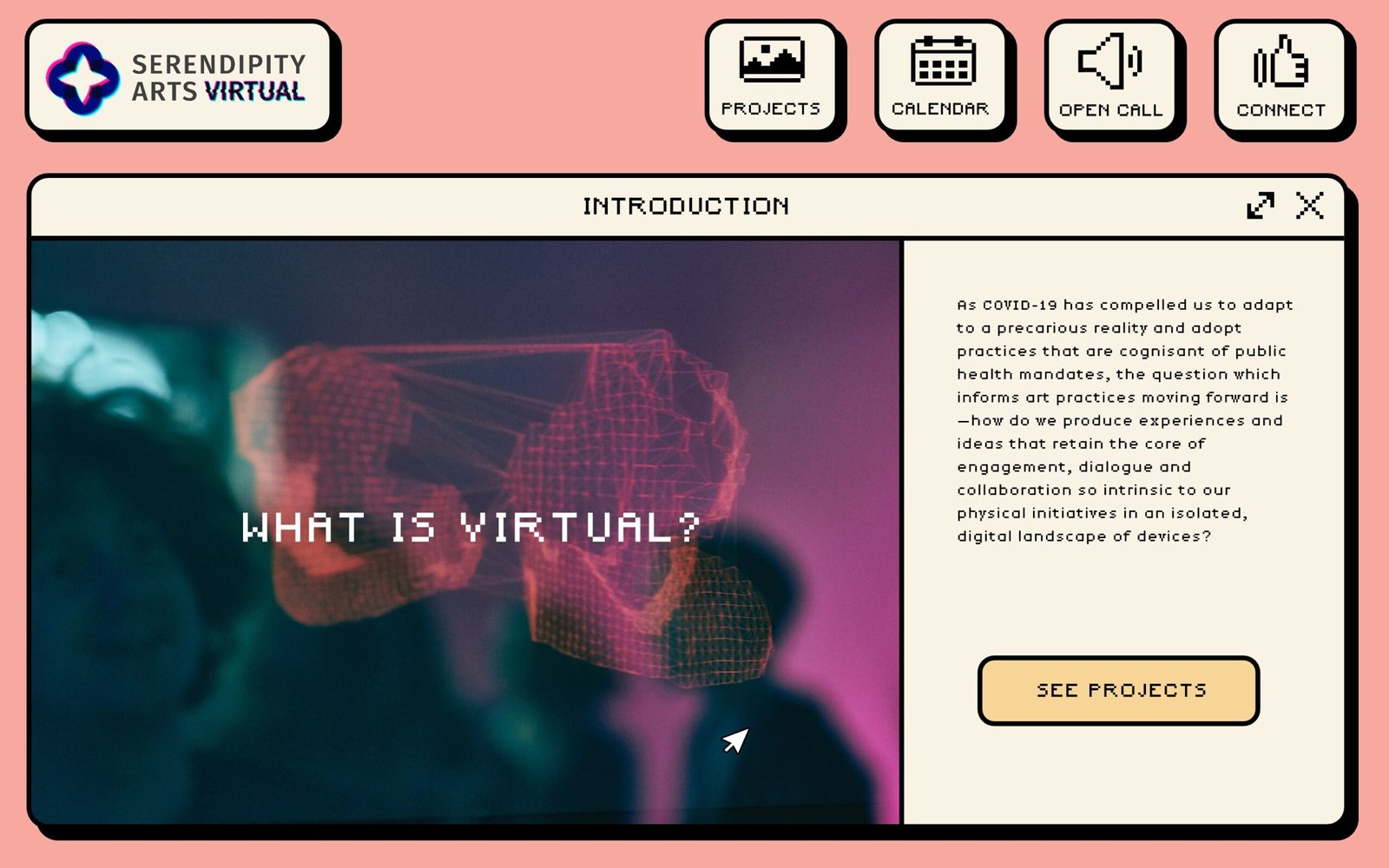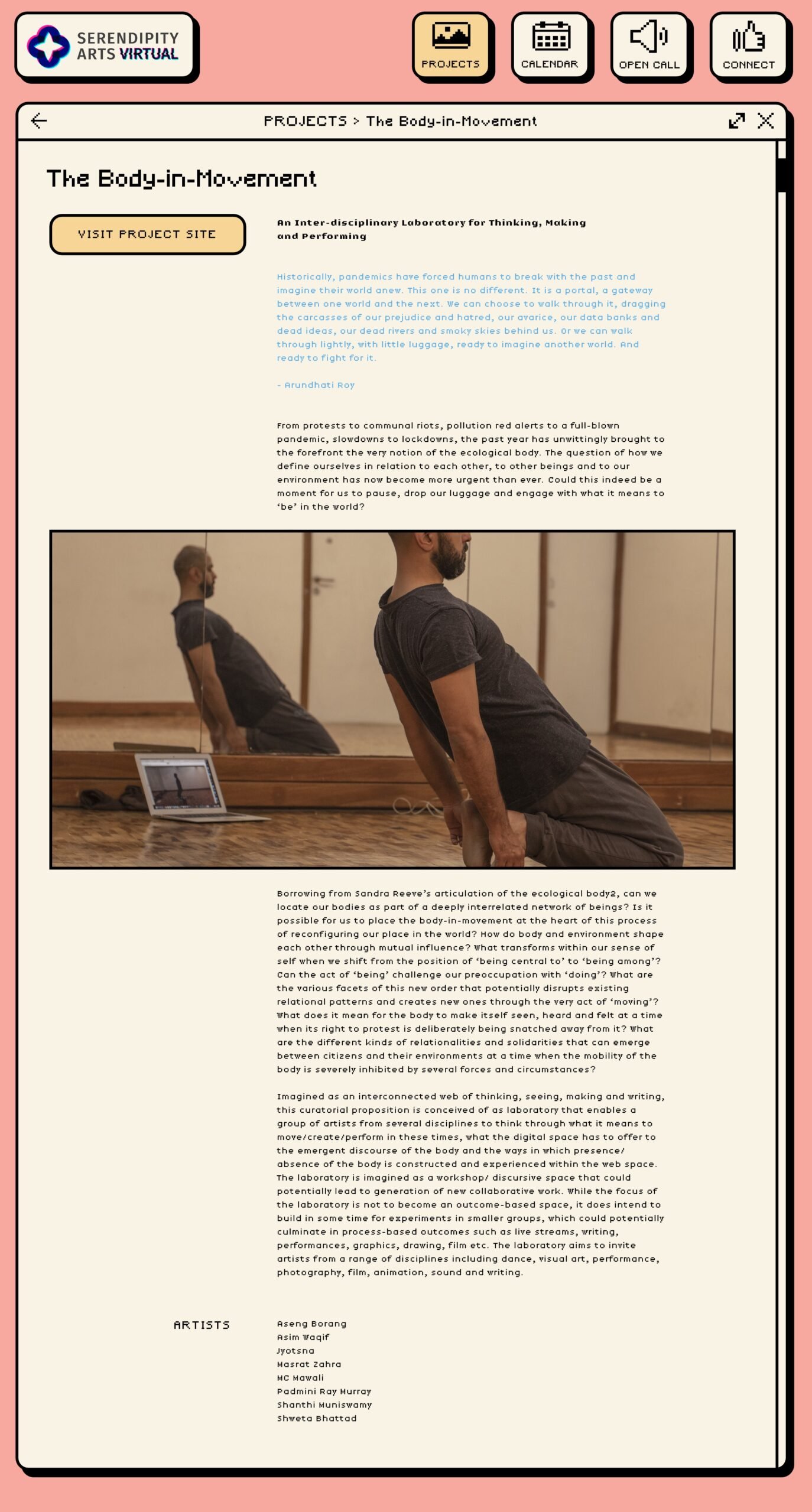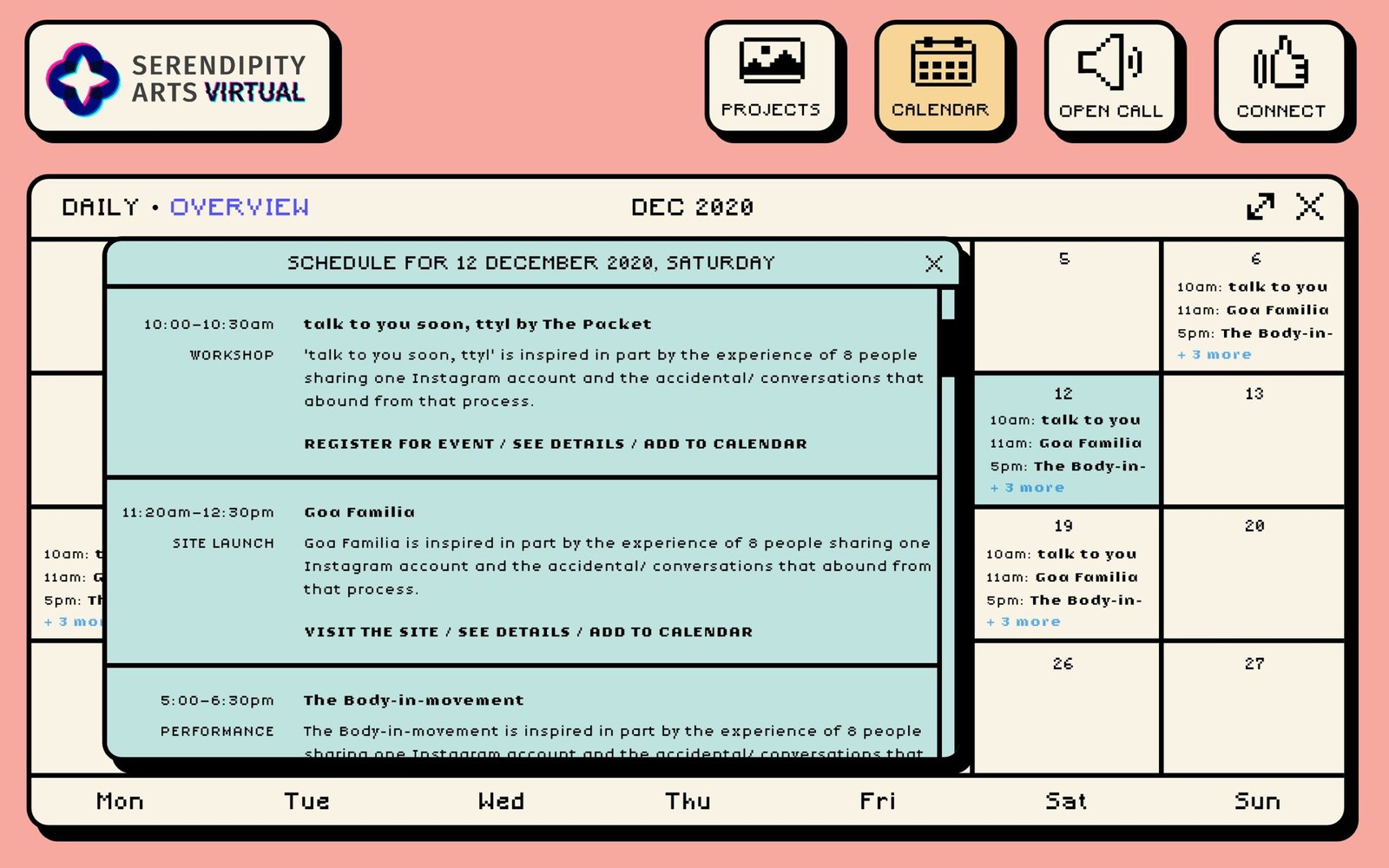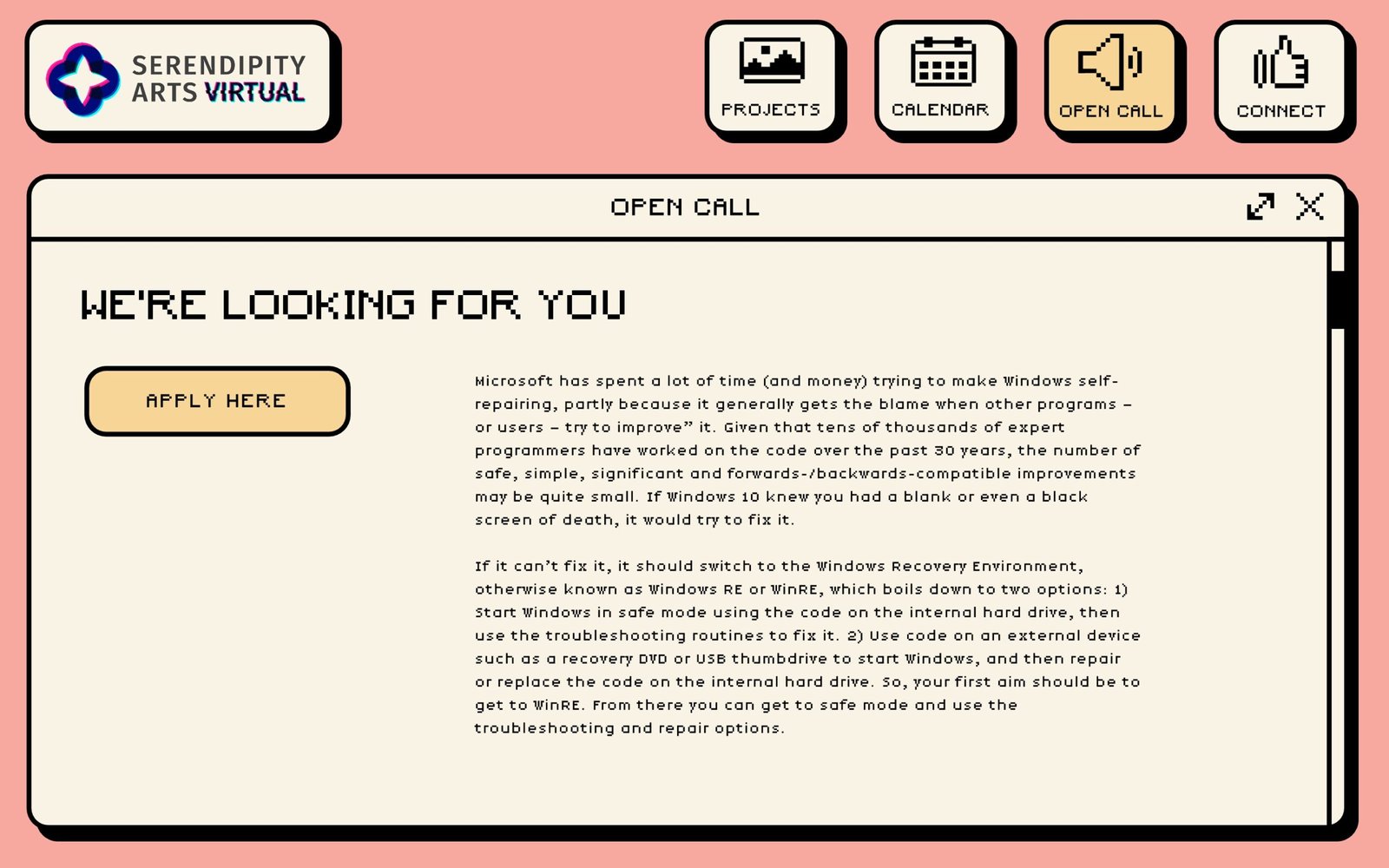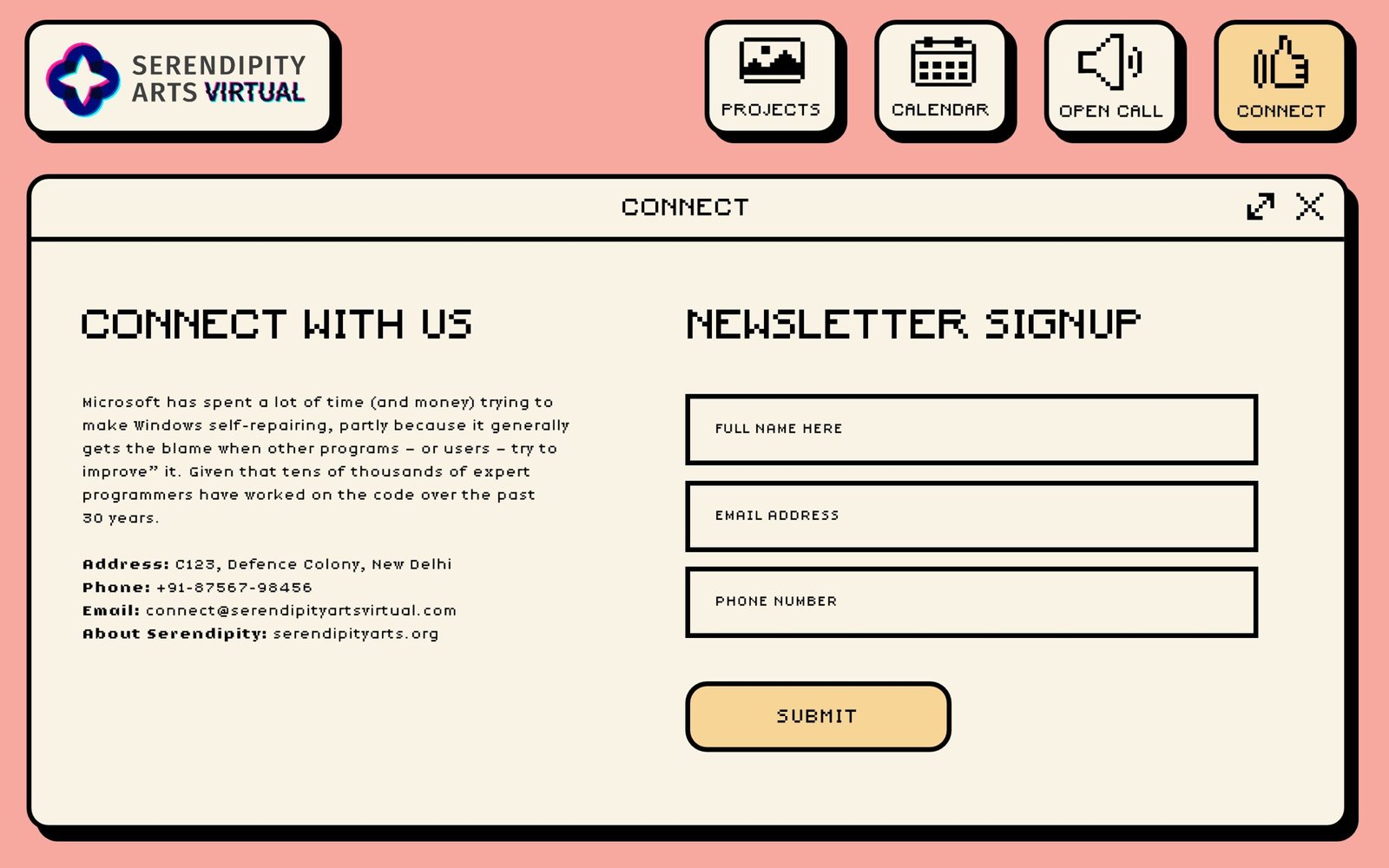 The mobile version takes the desktop site and adapts itself to a vertical layout, while keeping the original approach intact.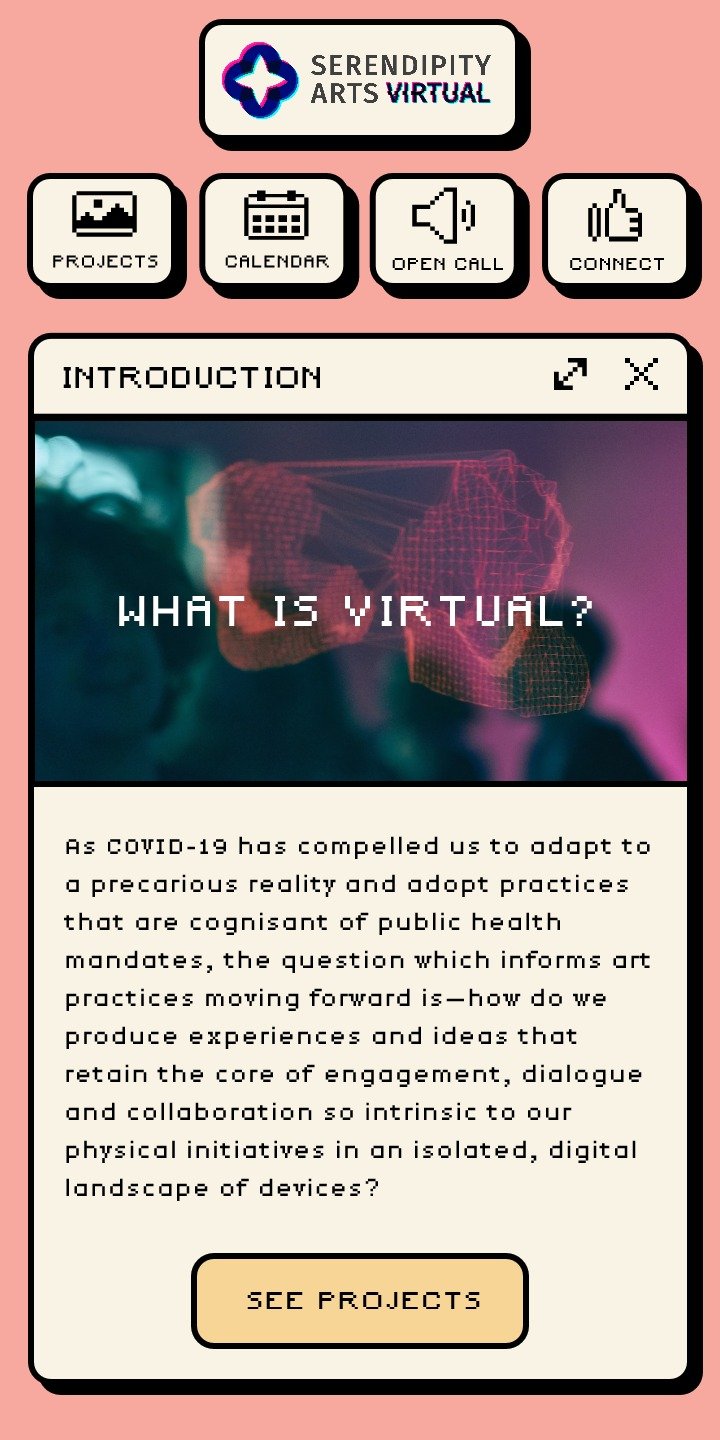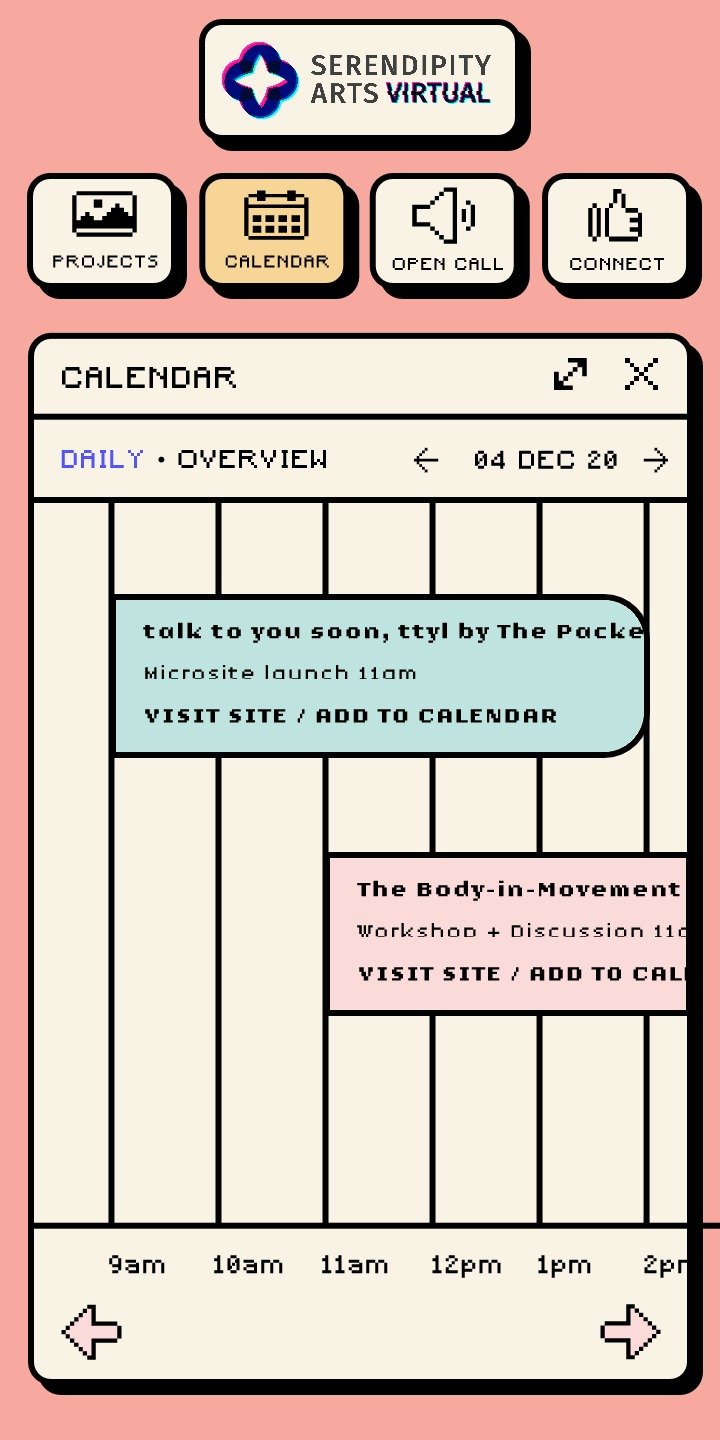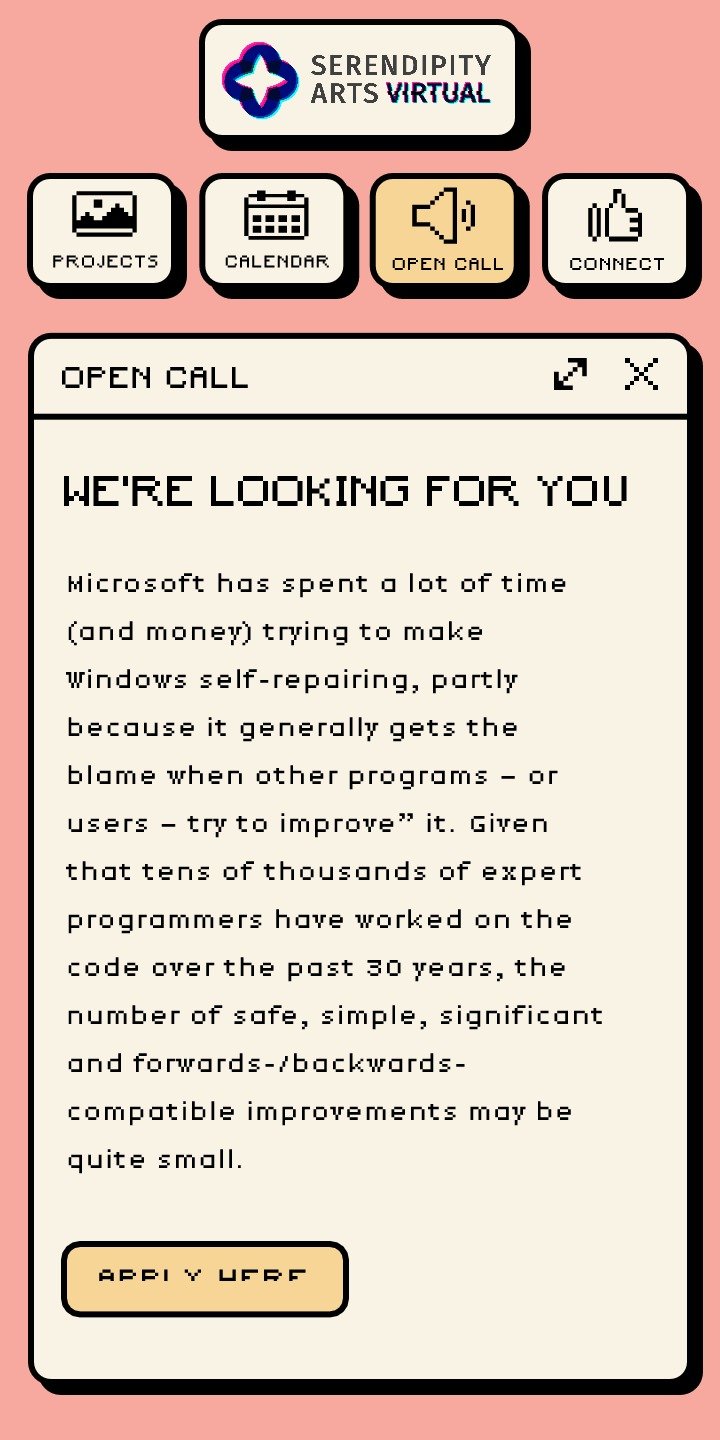 The directions that were explored but didn't make the cut. They were visuzliations of a futuristic virtual world of arts as well as an homage to the first visual interfaces of windows 1.0 and 2.0.