PTC manufactures high precision, high quality cast metal components for critical and super critical applications across the world. It supplies value engineering solutions for industrial applications and is also now beginning to supply critical components for applications in defence and aerospace. The idea of the branding exercise was to create an all-encompassing brand identity for PTC Industries Limited and all of its initiatives, whether they are subsidiaries, business verticals or technologies. This brand identity needed to reflect the vision of the company which is focused on innovation, disruption and being a technologically advanced company. 
I evolved their existing logo for a better, modern structure, and designed a whole new visual language for the brand, which seamlessly applied itself across various collateral and also reflected the brand's core vision.
Old logo vs New Logo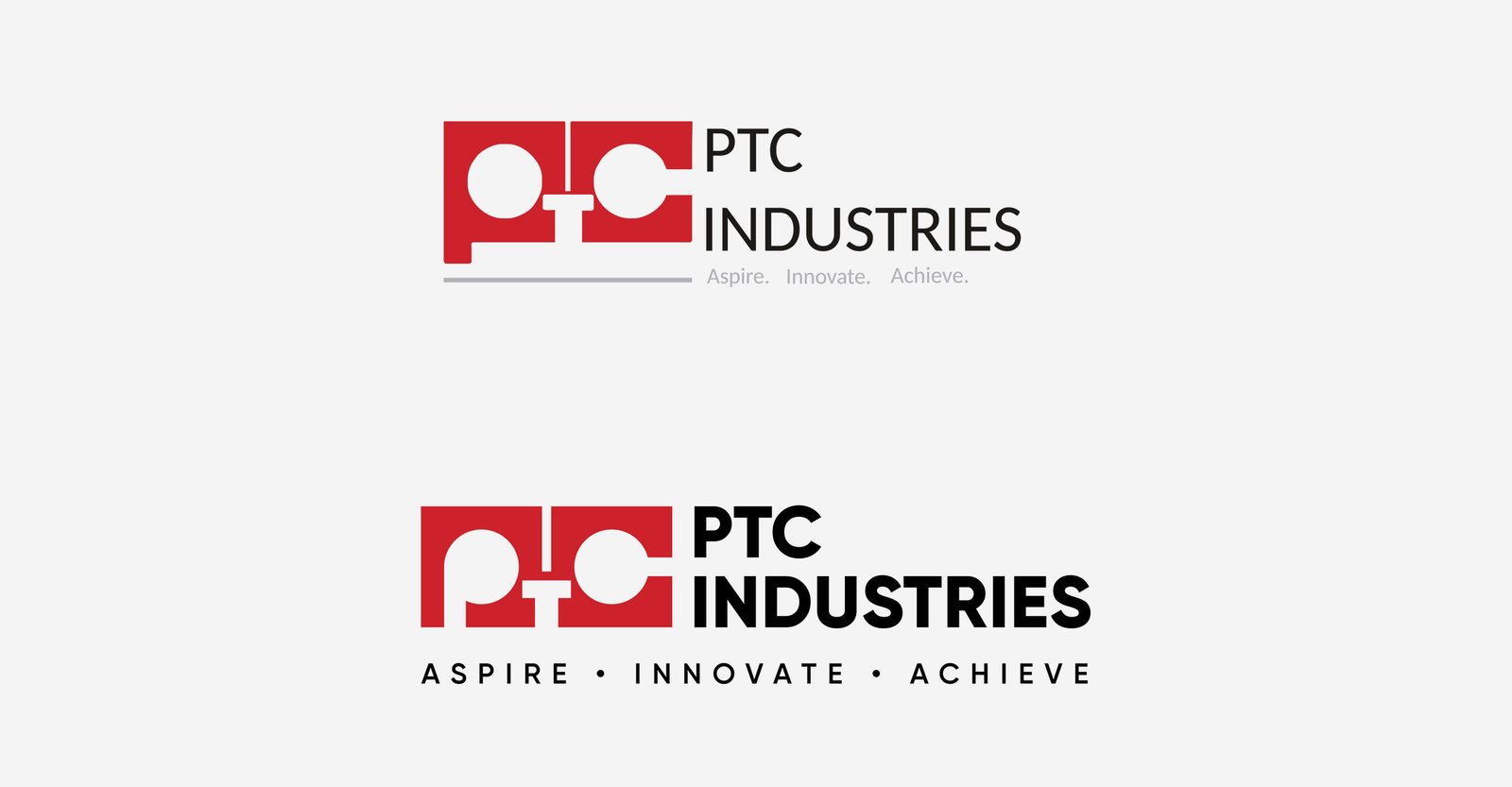 Extending the logo design system on various sub-brands and trademarked technologies.