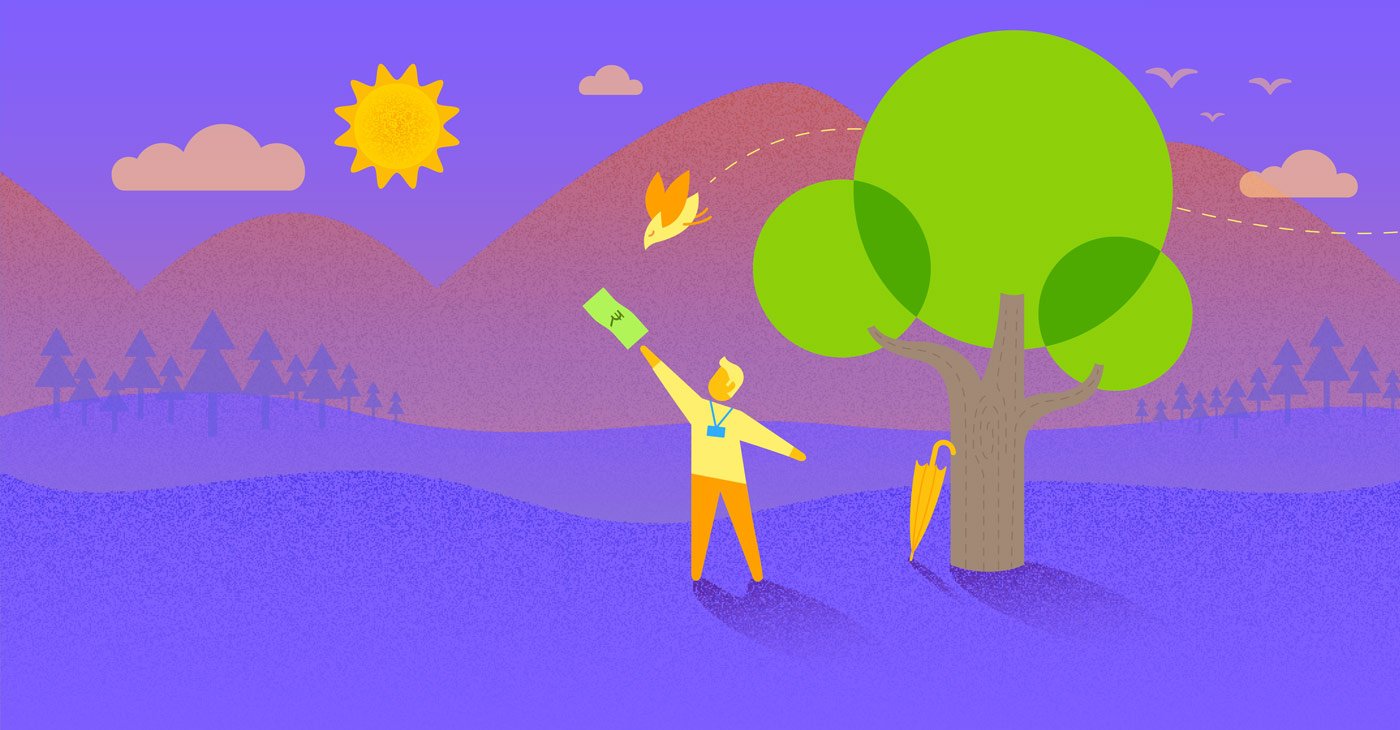 Design + Illustration at ClearTax
Illustration Design for the Mobile App
Cleartax aimed to launch a mobile app which allows for people to e-File Income Tax Returns straight through their phones. The illustrations seen here were intended to be used for user onboarding as well as on individual steps of e-Filing on ClearTax. The illustrations tell the story of a guy who earns his salary and finds a treasure, invests some money (like planting a tree) and watches the Tree grow as he progresses through the process.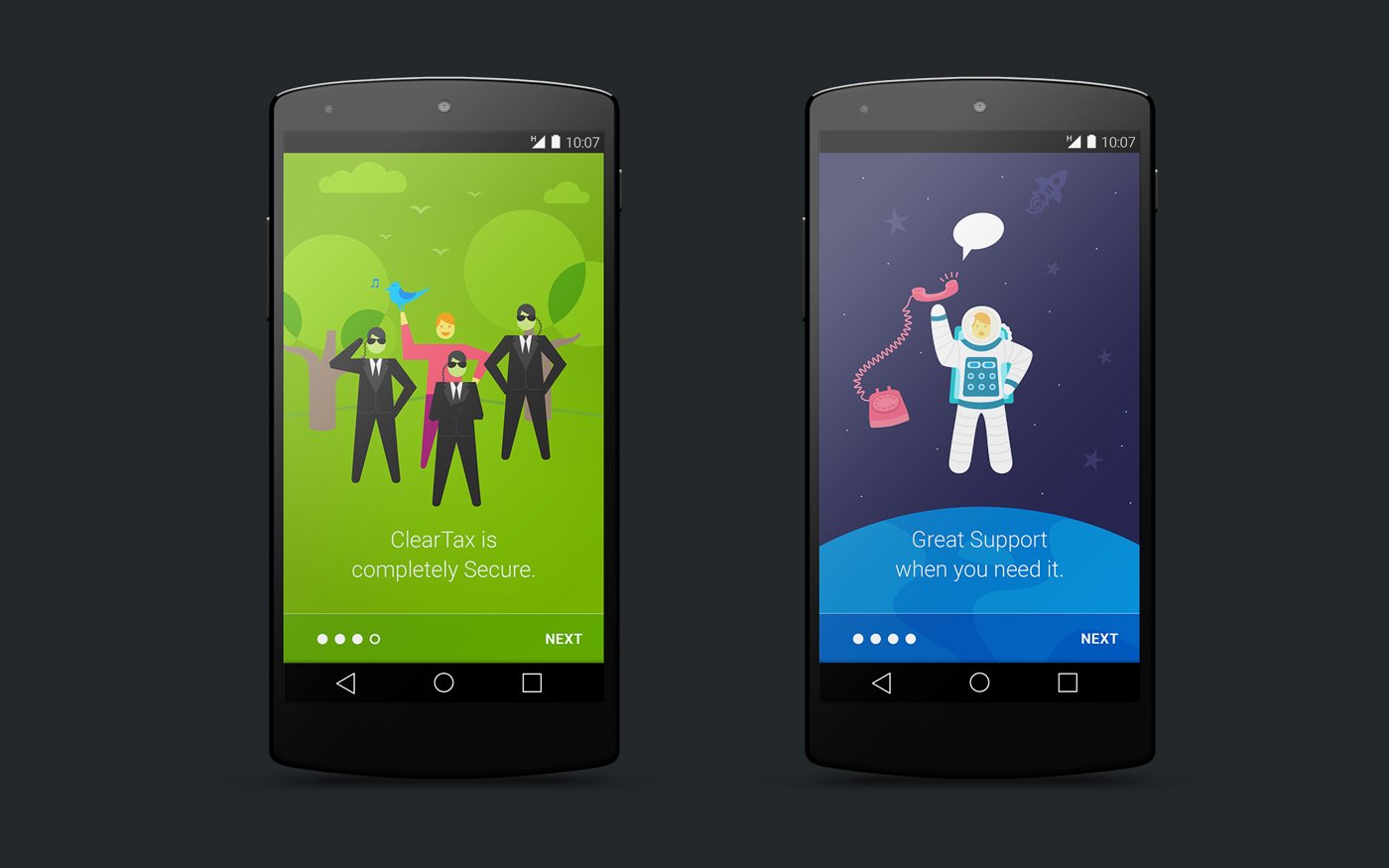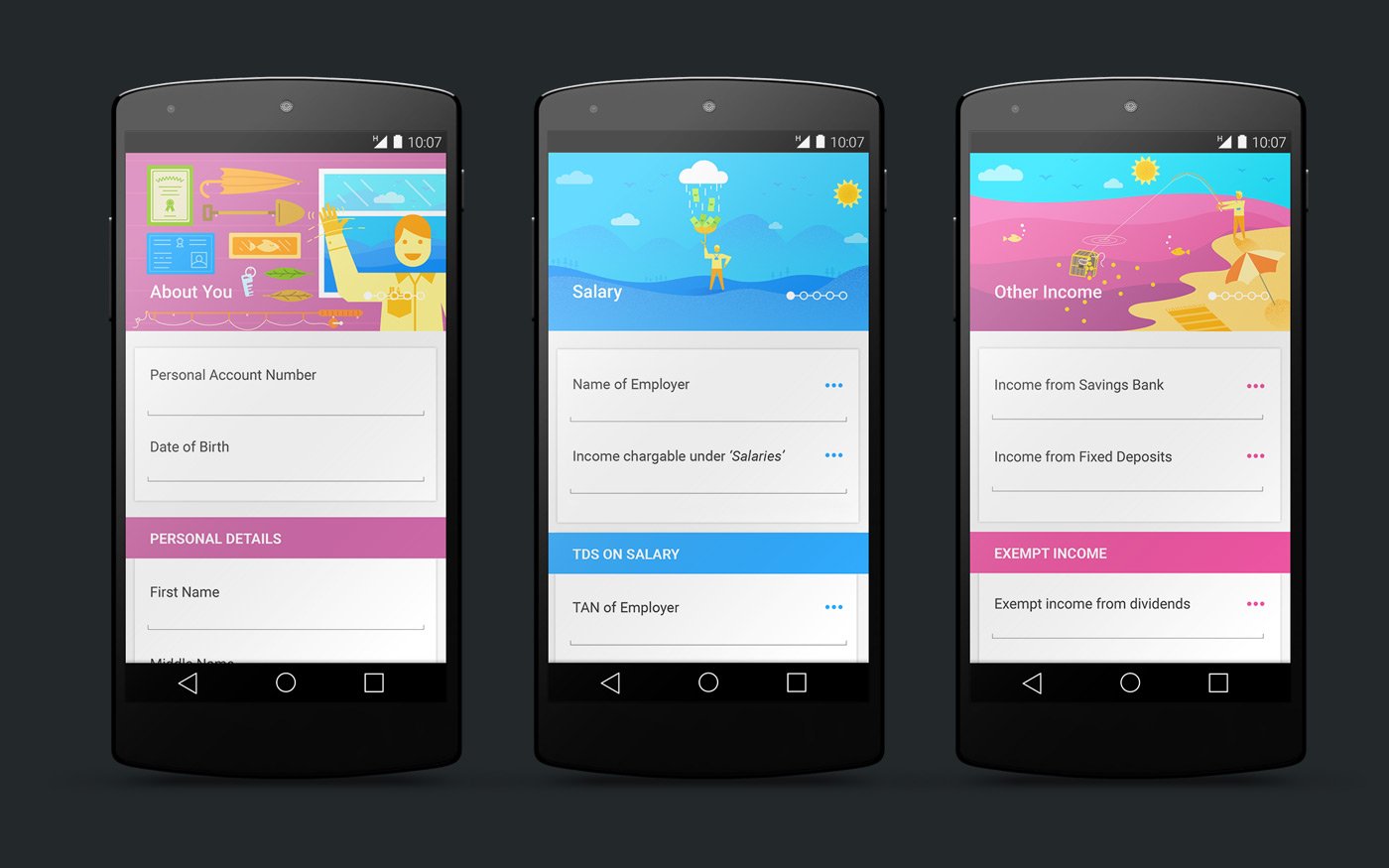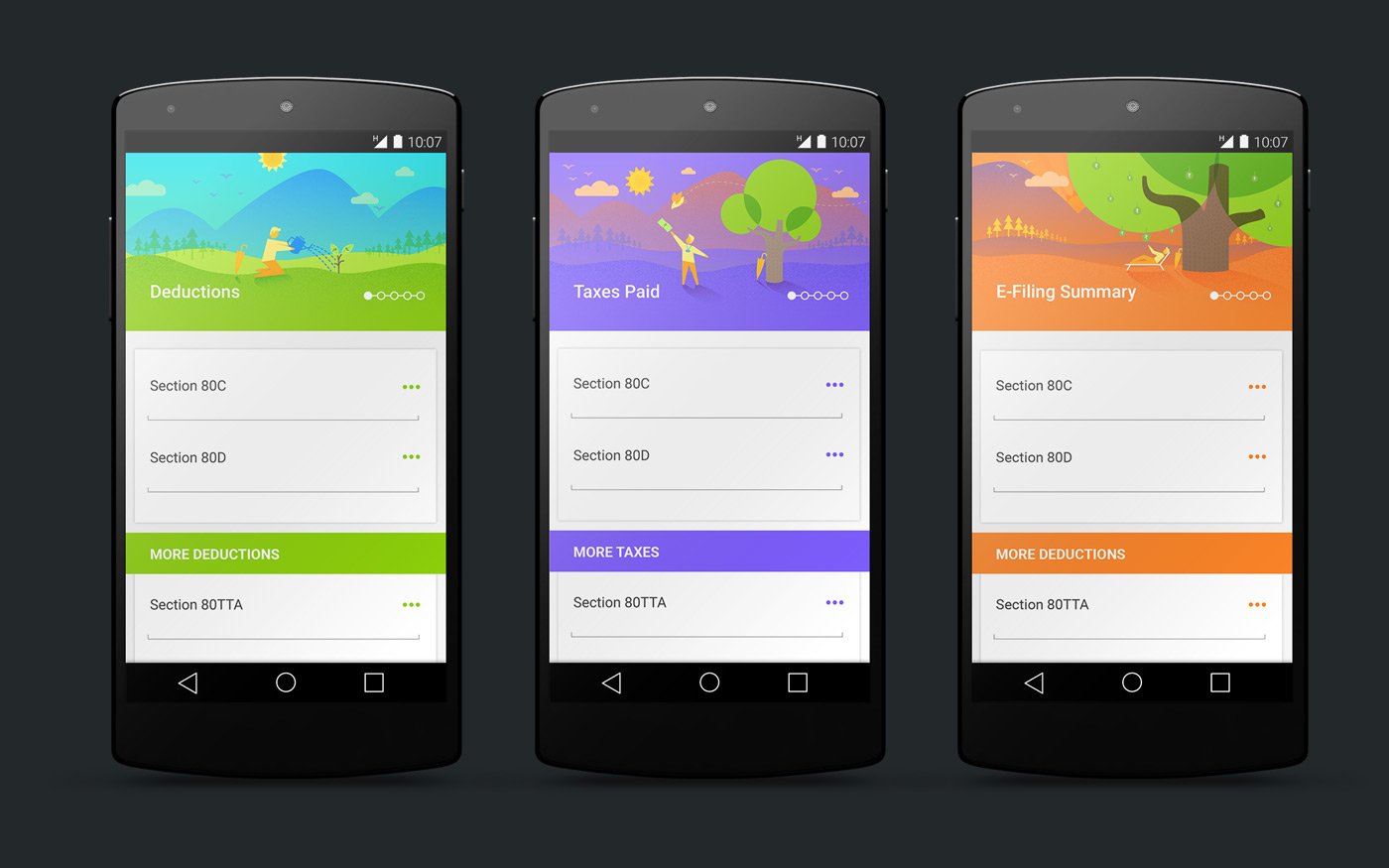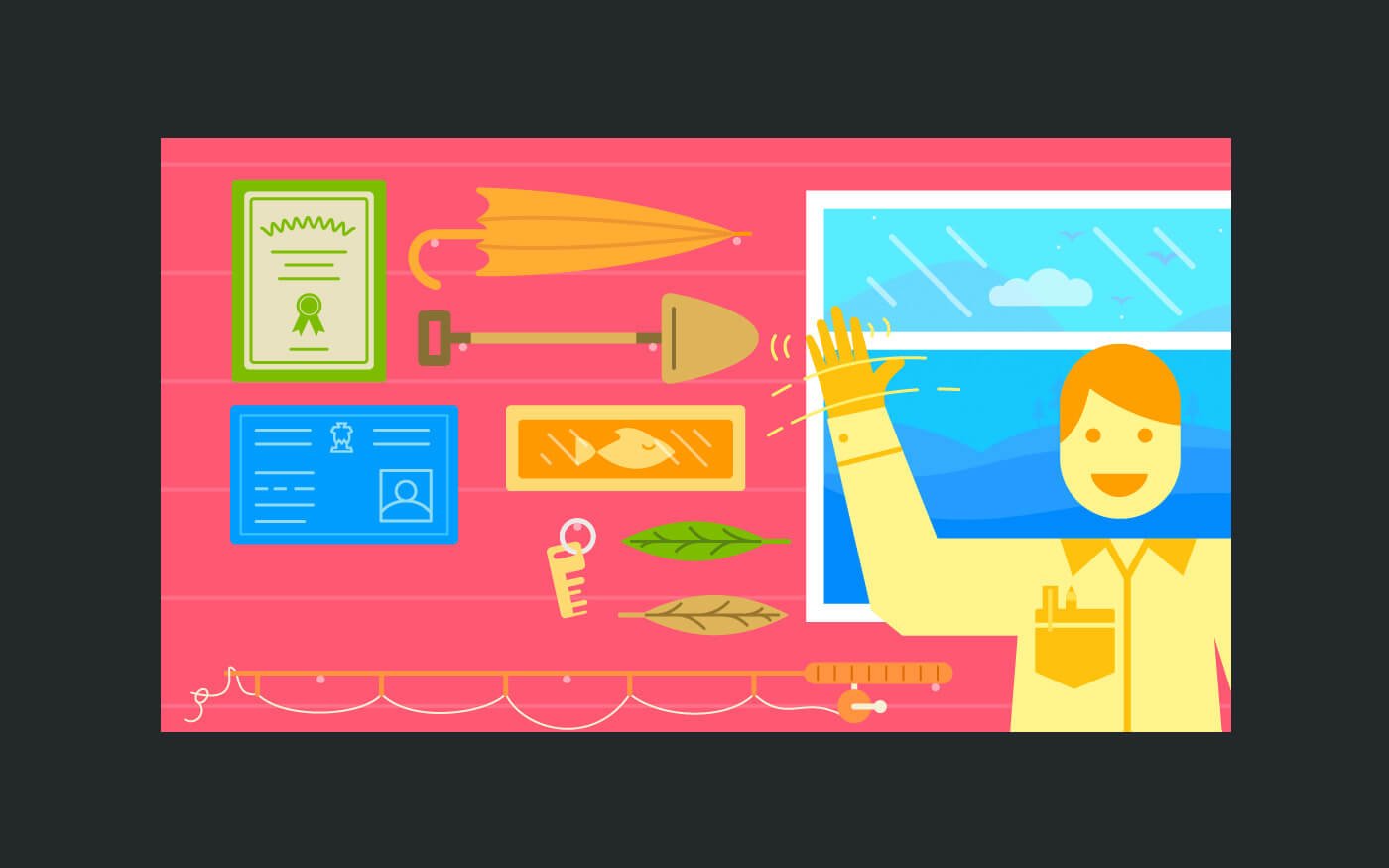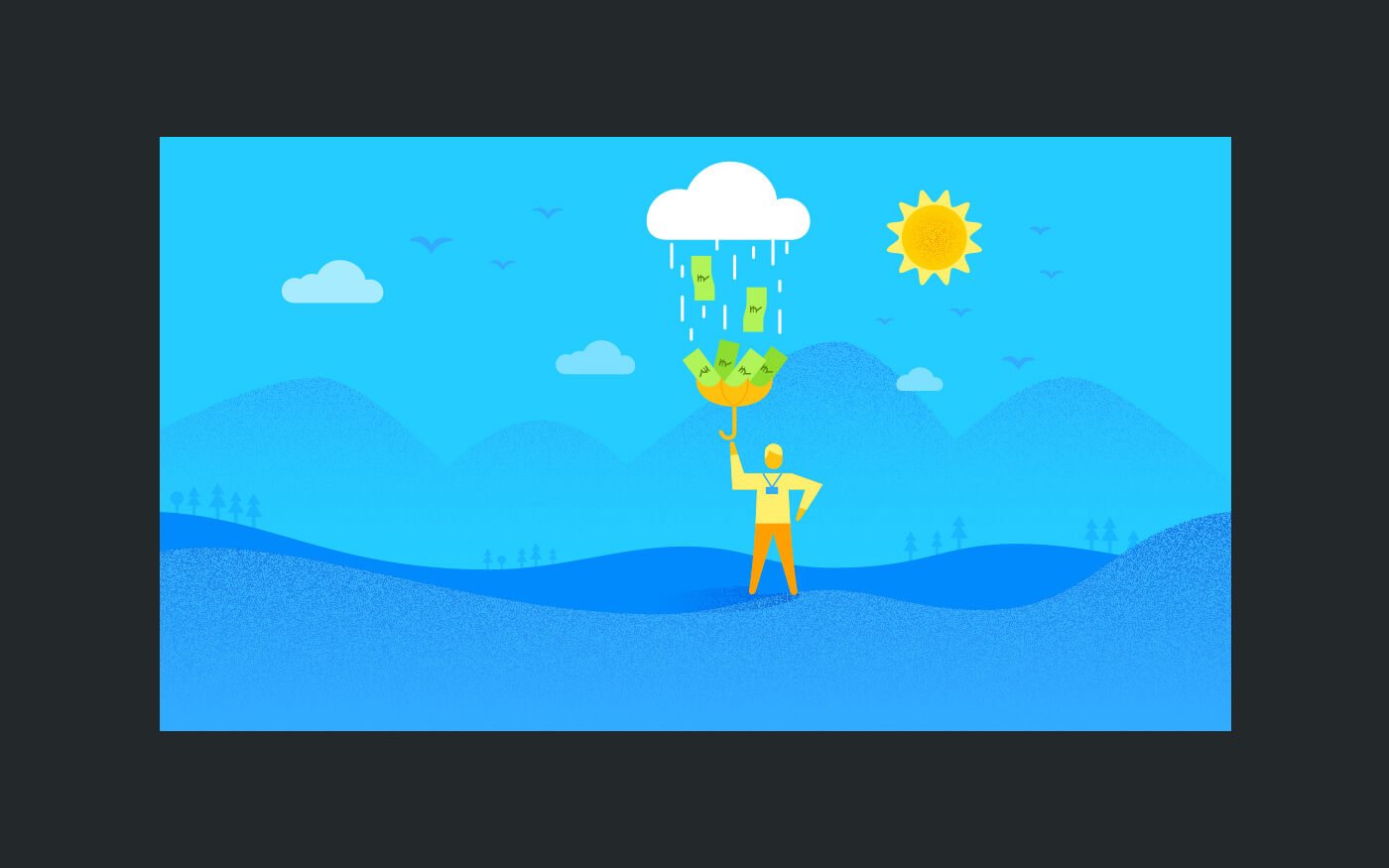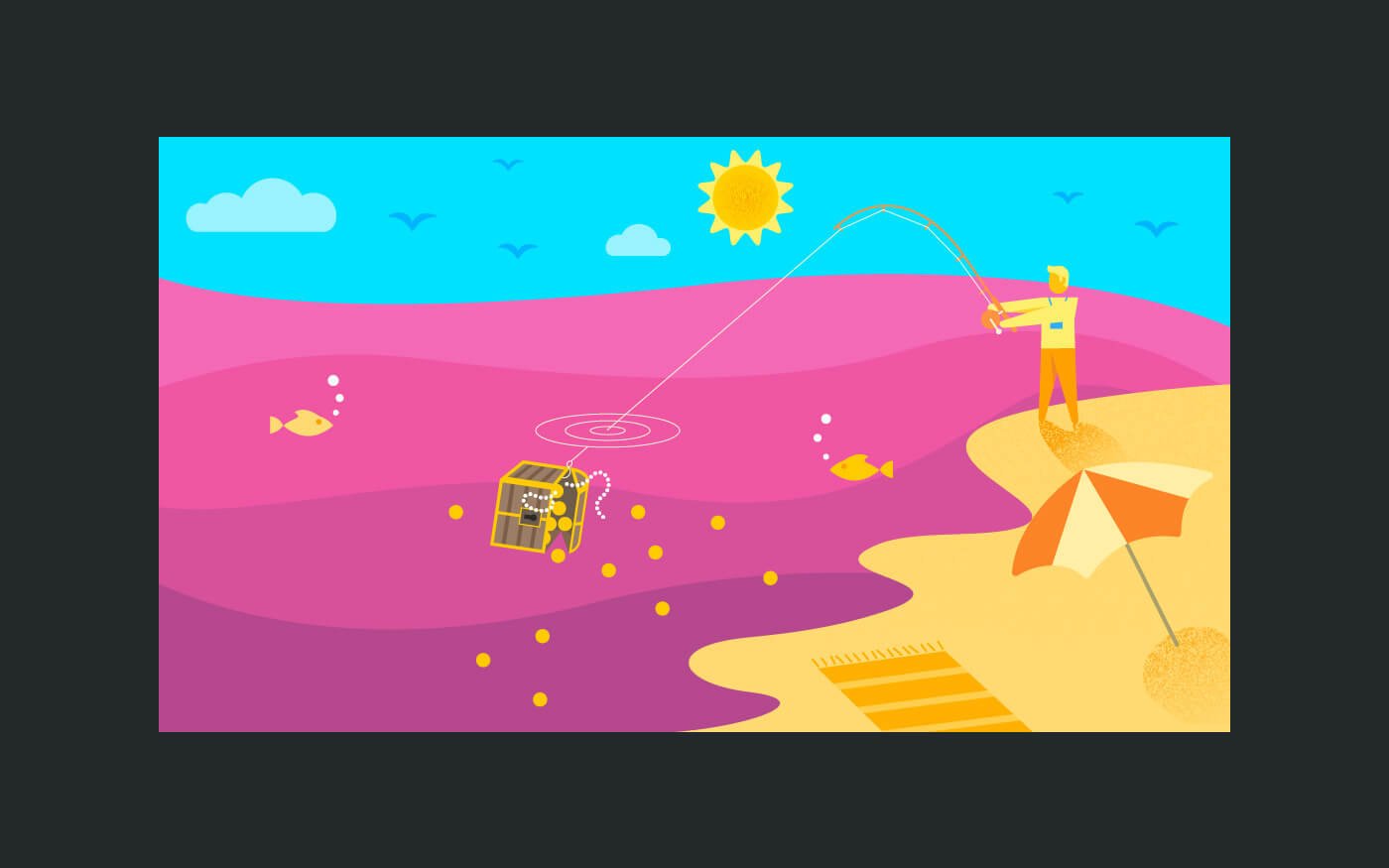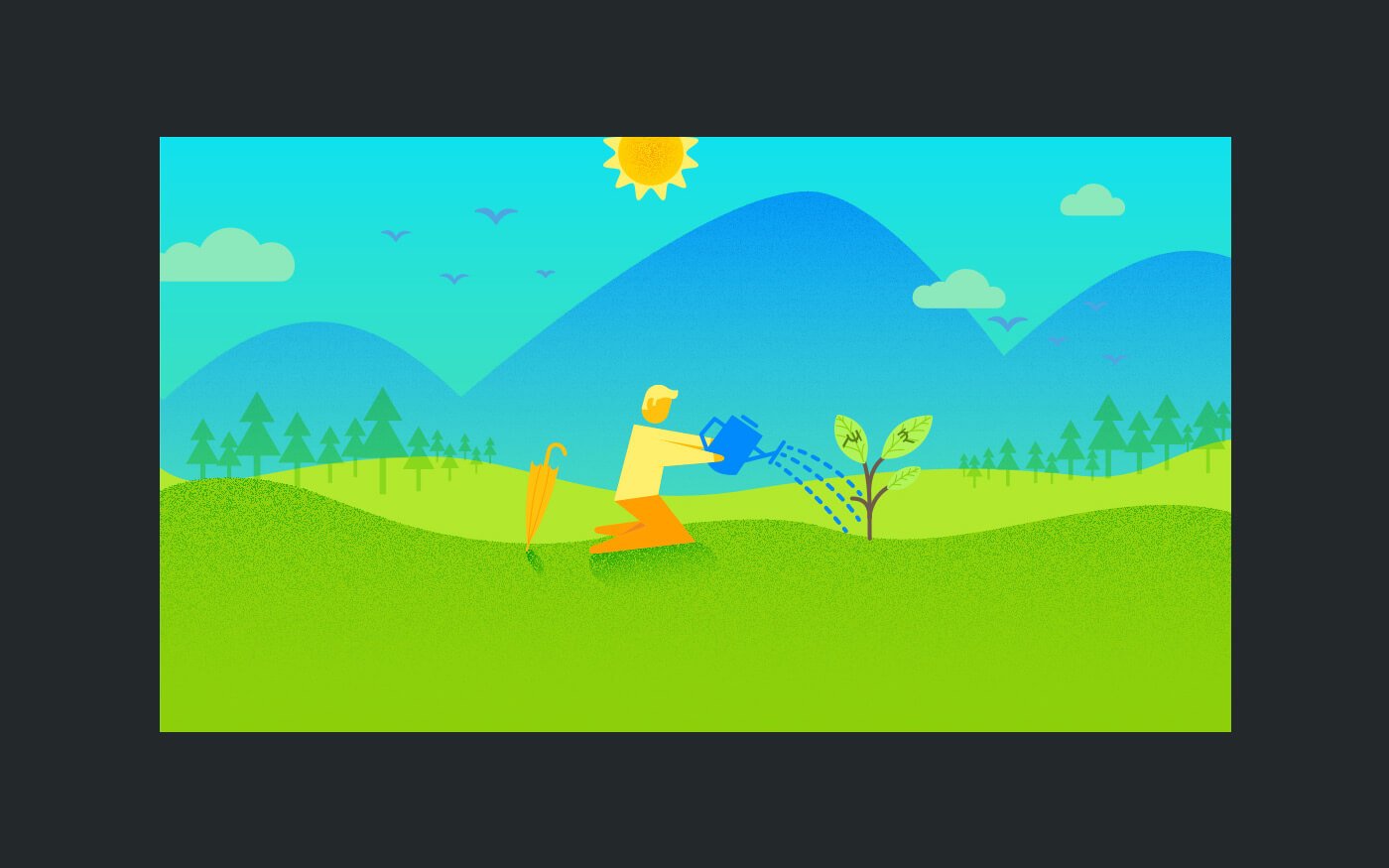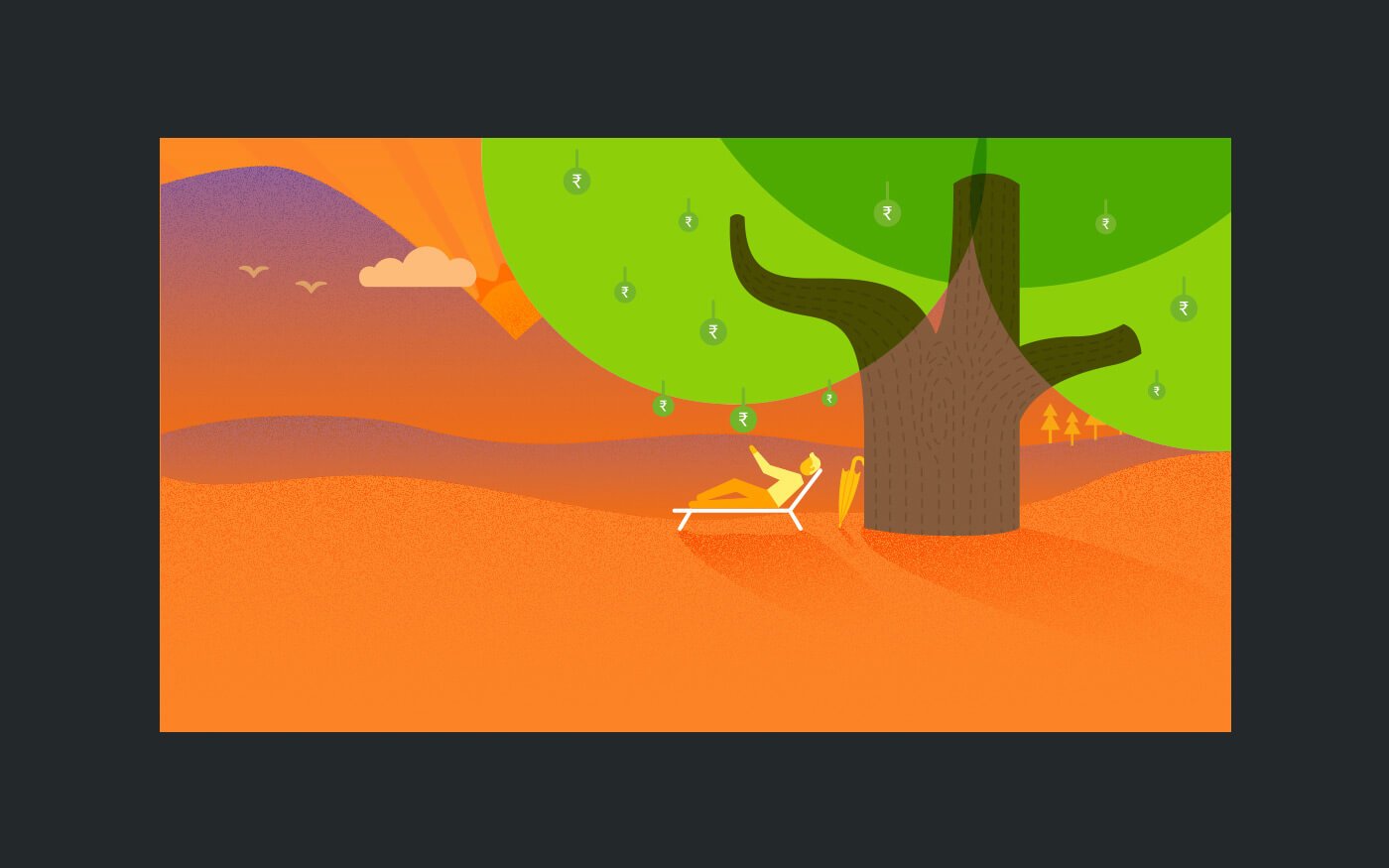 User Experience guides Interaction Design
During my tenure with ClearTax as their Design Lead, I took care of many aspects of Design work for the firm. It included streamlining the visual language of the brand across different channels, designing their print and digital campaigns, User Interface design for their Mobile products as well as Websites.
The illustrations used across various media are intended to change people's opinions that tax filing is boring. The visuals aim to get them excited about a mundane process which can be made fun. This project showcases most of the work except the websites, which can be seen here.
Print Design
The images here show some of the Posters designed for ClearTax to be sent across to various partner channels, to motivate people to e-File through ClearTax and raise awareness about the brand. Also seen are the print advertisements designed specifically for CA Journal Magazine. This magazine is read by chartered accountants across the country and aims to raise awareness about features and advantages of the sister product of ClearTax called TaxCloud.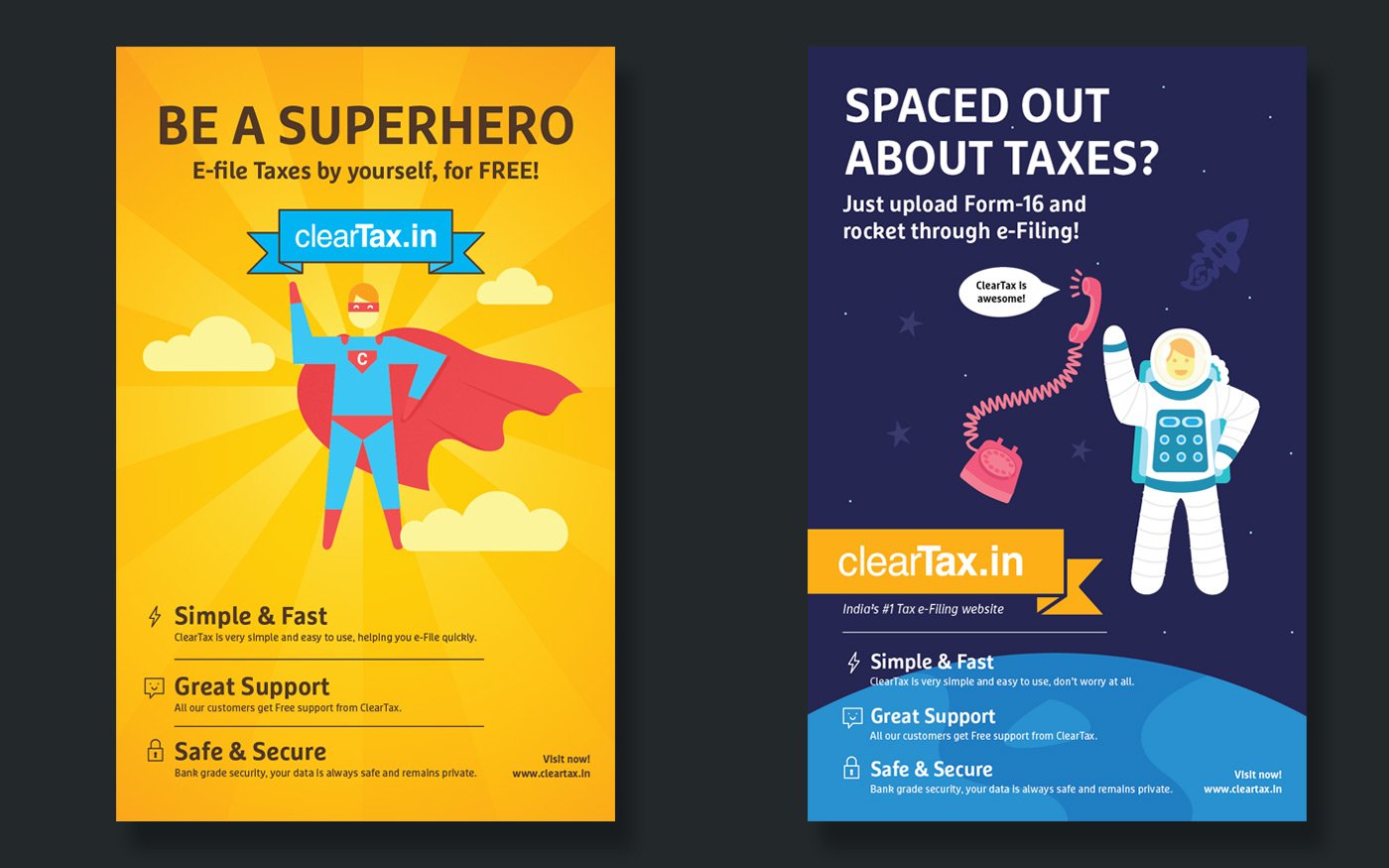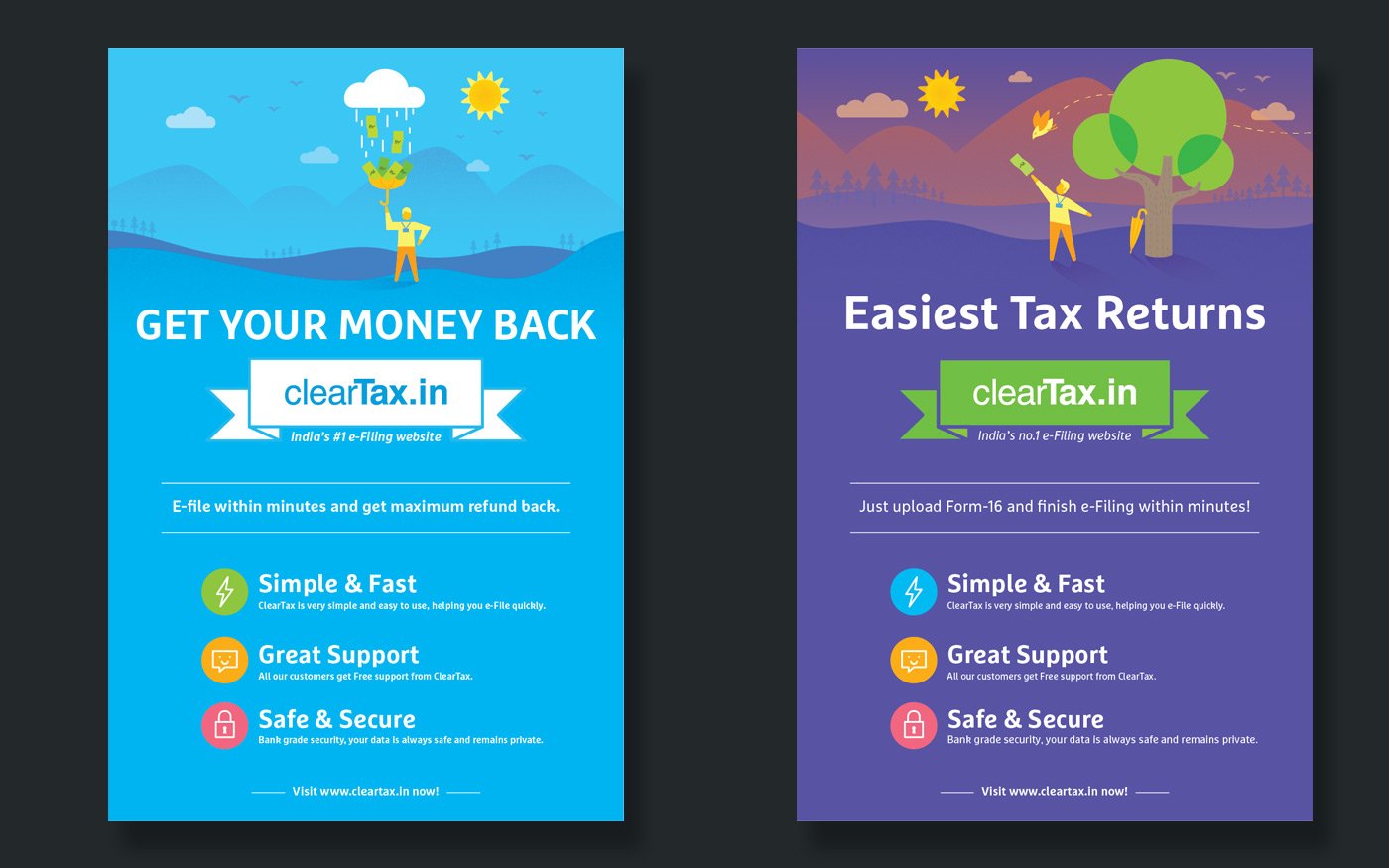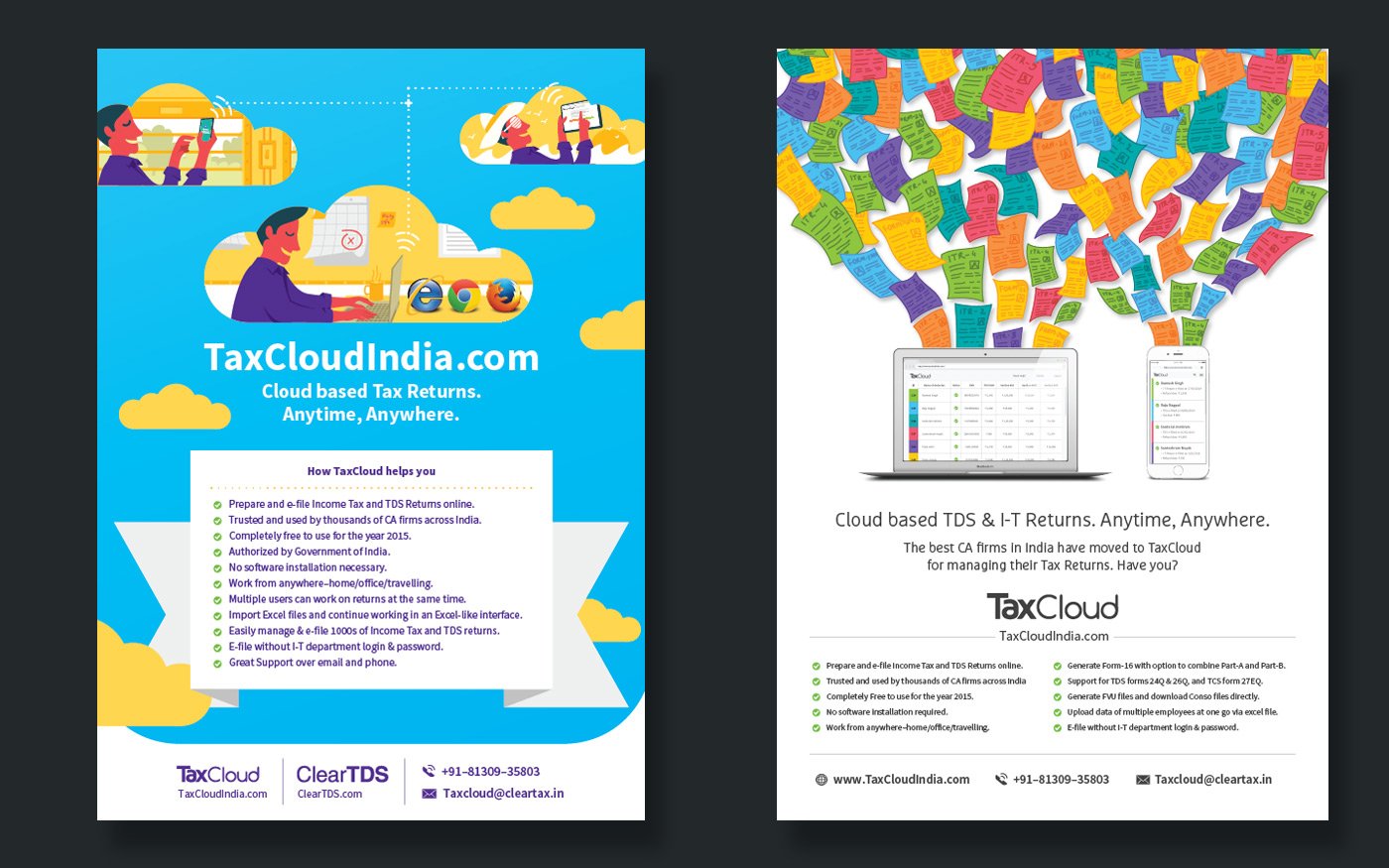 Miscellaneous Illustrations
I worked on some illustrations as quick turn-around social media advertisements for experimentation on gauging the best way to target campaign the users of ClearTax. Some other illustrations were early tests on a new mascot for ClearTax, but never panned out.