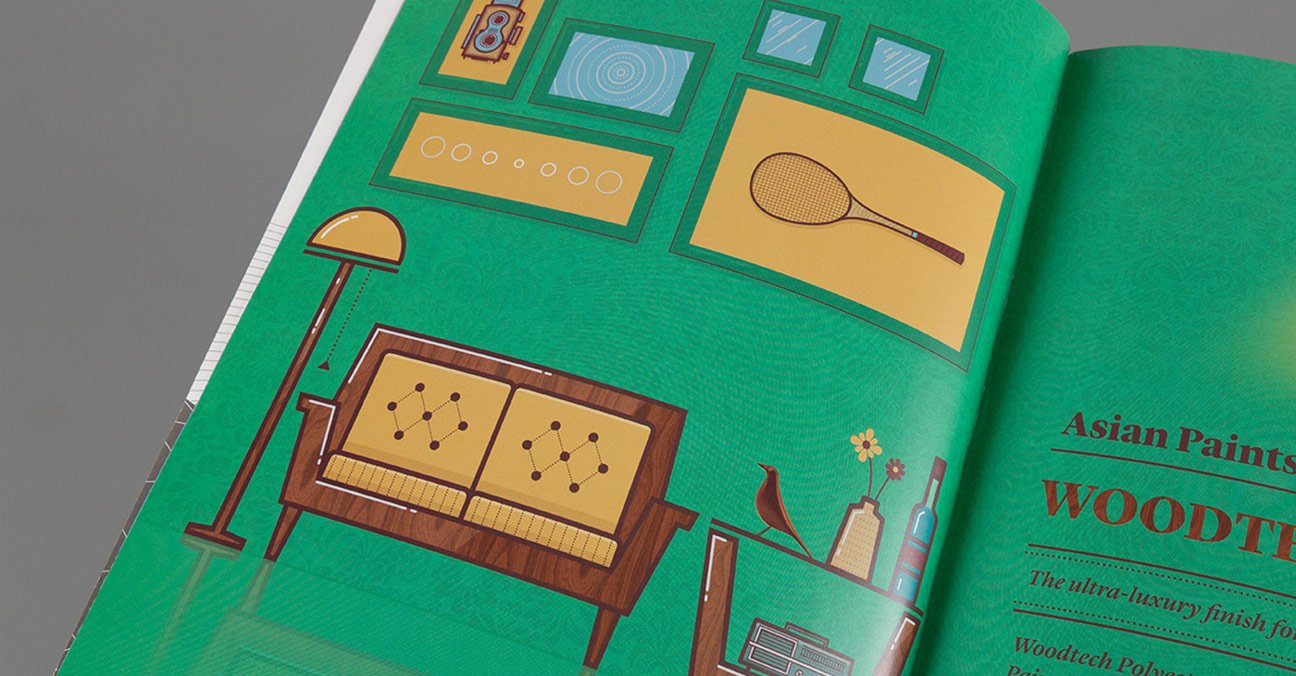 Colour quotient magazine–Asian Paints
Magazine design culminates it all
Being so passionate about publication design, working as part of the team designing the quarterly Asian Paints magazine, Colour Quotient, has been very rewarding. During my tenure (Dec'12–Jan'15) at Codesign brand Consultants Pvt. Ltd, I worked with my colleagues Shreeya Kuriyan, Kshitiz Sharma, Vivek Sadamate, Abhijit KR, Mehar Kaur, Parimal Parmar and Sanchit Sawaria on multiple issues of the magazine. My role was to design the layout of stories I was assigned, for which I made illustrations in many cases. Design and content was guided by Mr. Rajesh Dahiya and Mrs. Mohor Ray Dahiya for all the issues of the magazine.
Colours breathe life in stories
Selective spreads of the stories that I designed over multiple issues for Asian Paints magazine, Colour Quotient. I had a varied approach, depending on the need of the story, availability of visual material for the story as well as feedback from team and the client on placement of each issue.