Bira International Curry Week, 2019
Work with Bira91's annual festival celebrating everything curry, International Curry Week needed support on branding front, crafting a cohesive visual language, storytelling to relevant people as well as showing keen collaborative effort towards culinary pioneers in the industry. The beer brand wanted to go beyond brews and build a property around ownership of celebrating curry.

I designed the whole festival's identity, various collateral Digital + Print, merchandise ideation and production overseeing, social media strategy, on-ground support. Designed at The Brewhouse.
The process began with me refining and cleaning up the old Curry week logo. Hawk eyed folks can see the difference.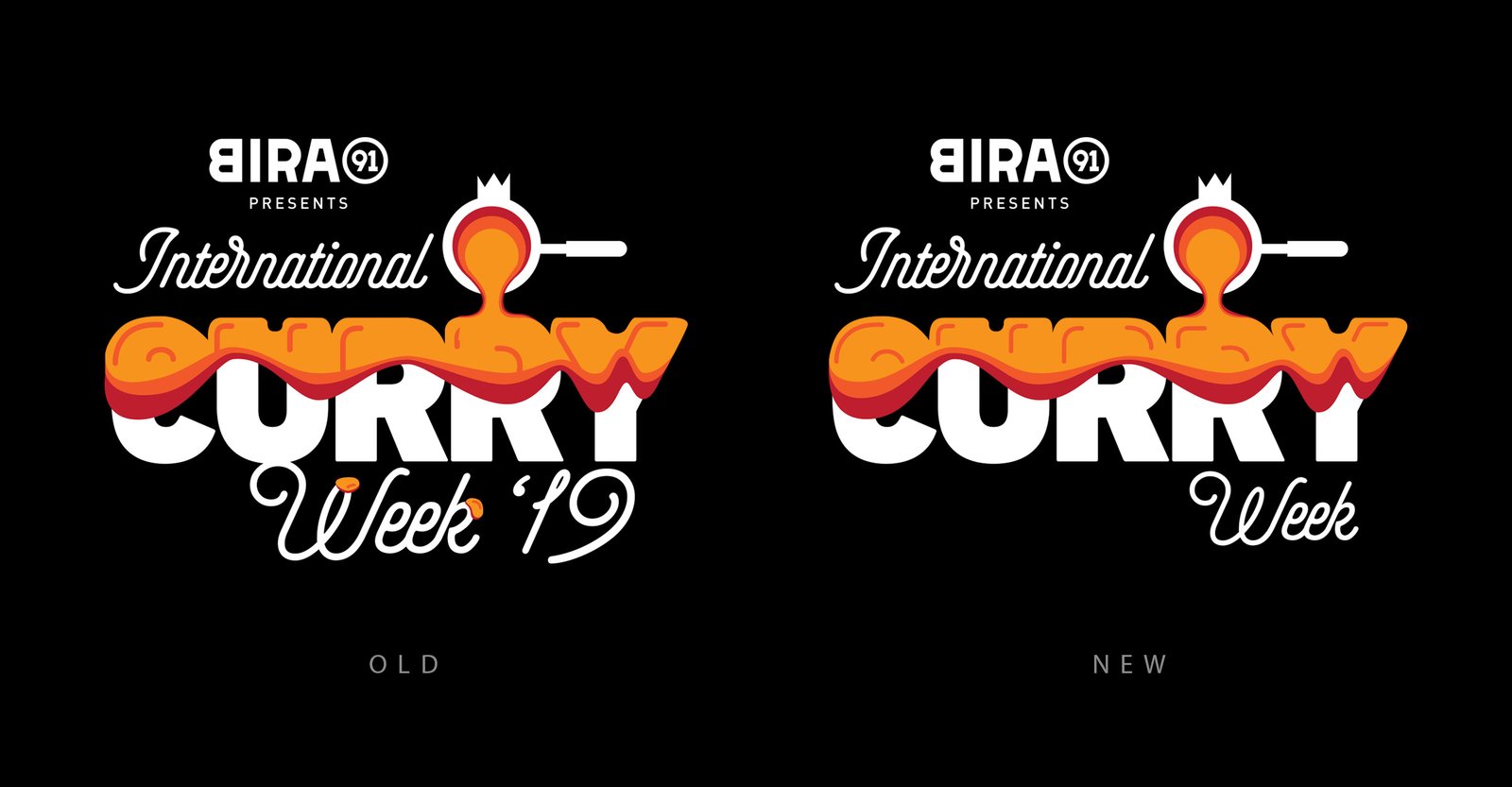 Festival Poster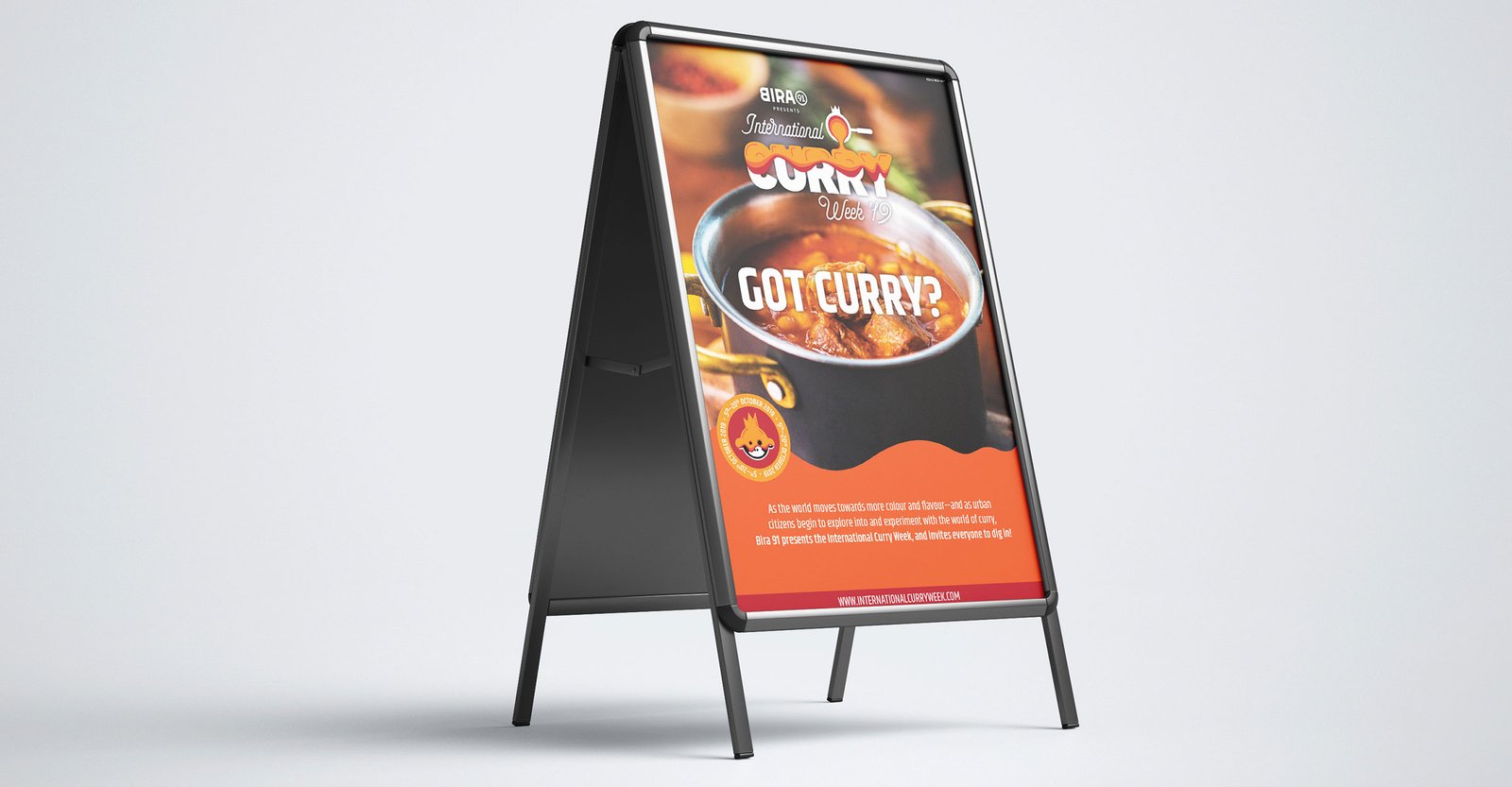 Sell sheet for the sales team pitches.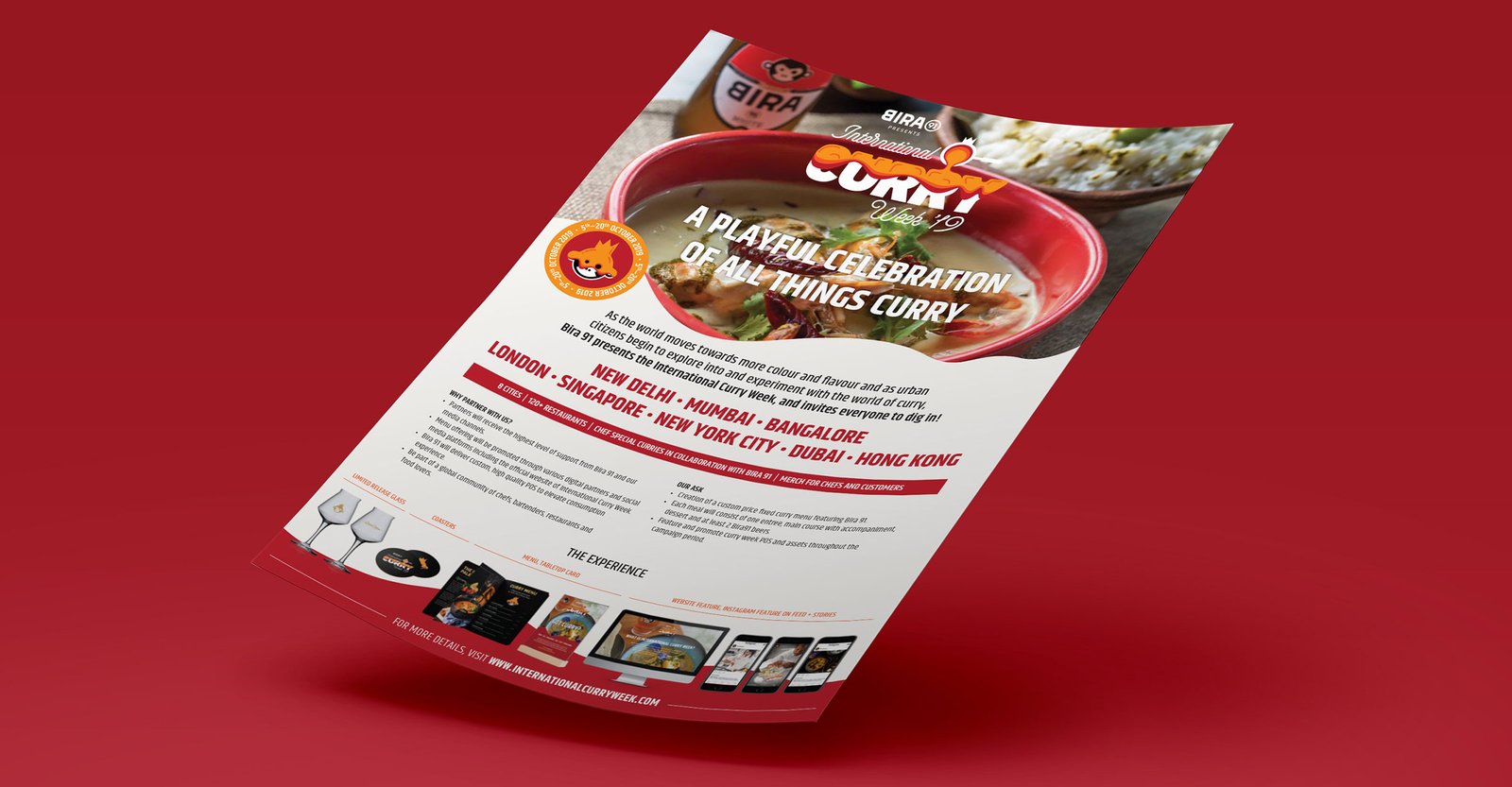 I also art directed the photoshoot for the festival, working with the photographer and stylist picked by Bira.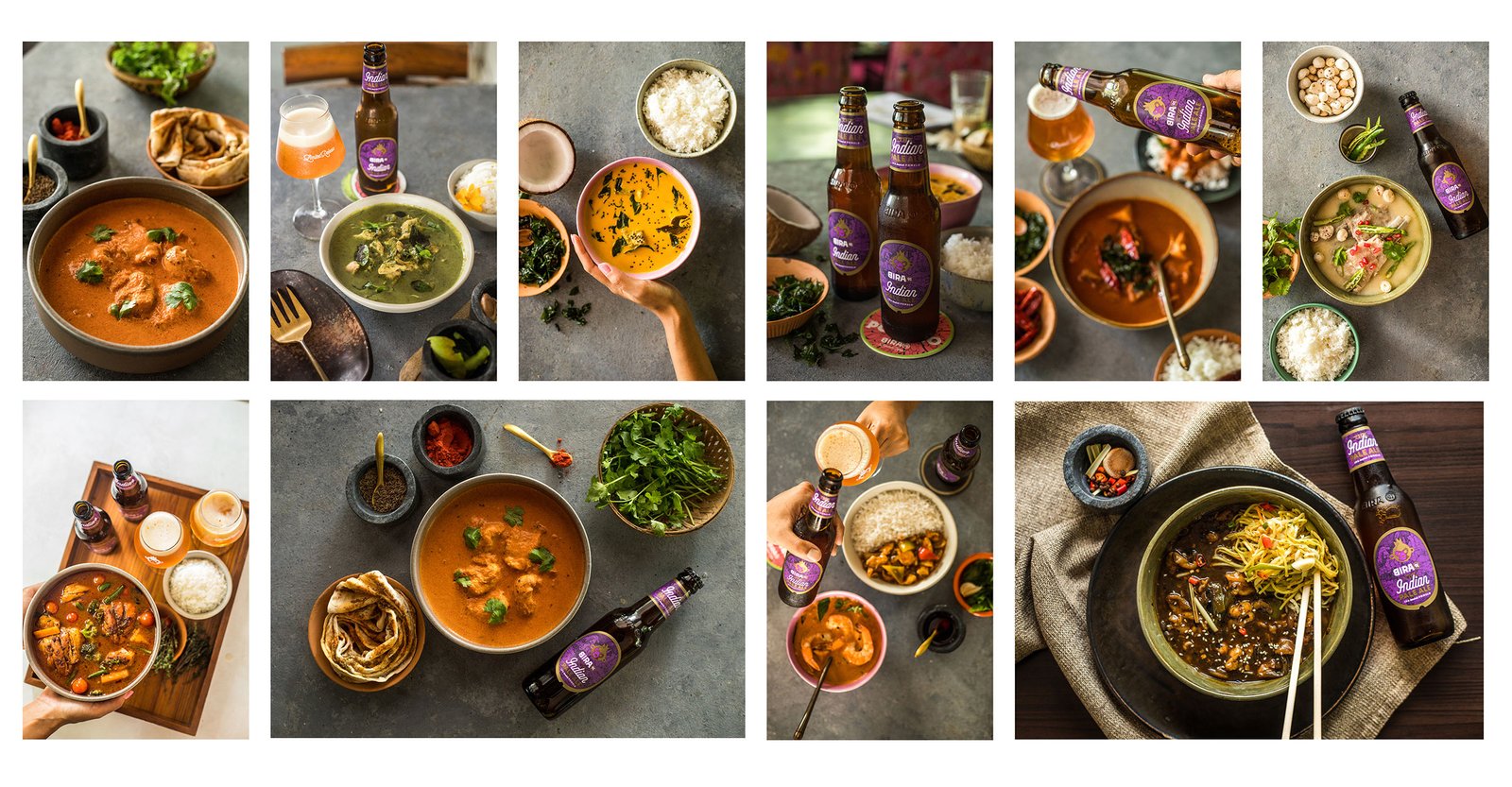 The social media strategy was to slowly sneak in the new Bira beer, with the backdrop of curries. The captions for the sliding-continuous posts carried the story of why Curry week, how curries across the world have something in common, and how Bira's new beer can be paired up with them.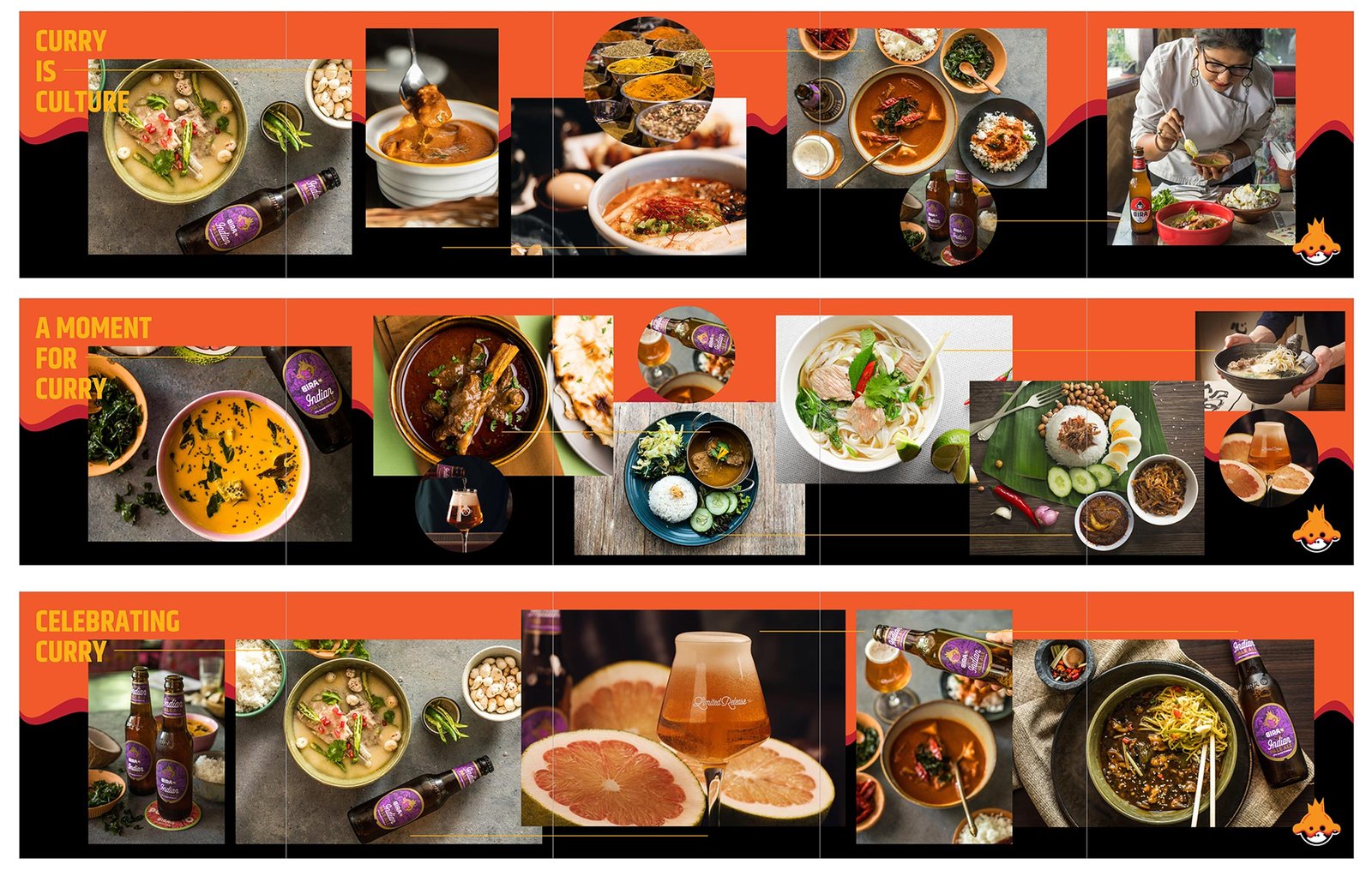 The festival story also extended onto the insta-facebook-stories.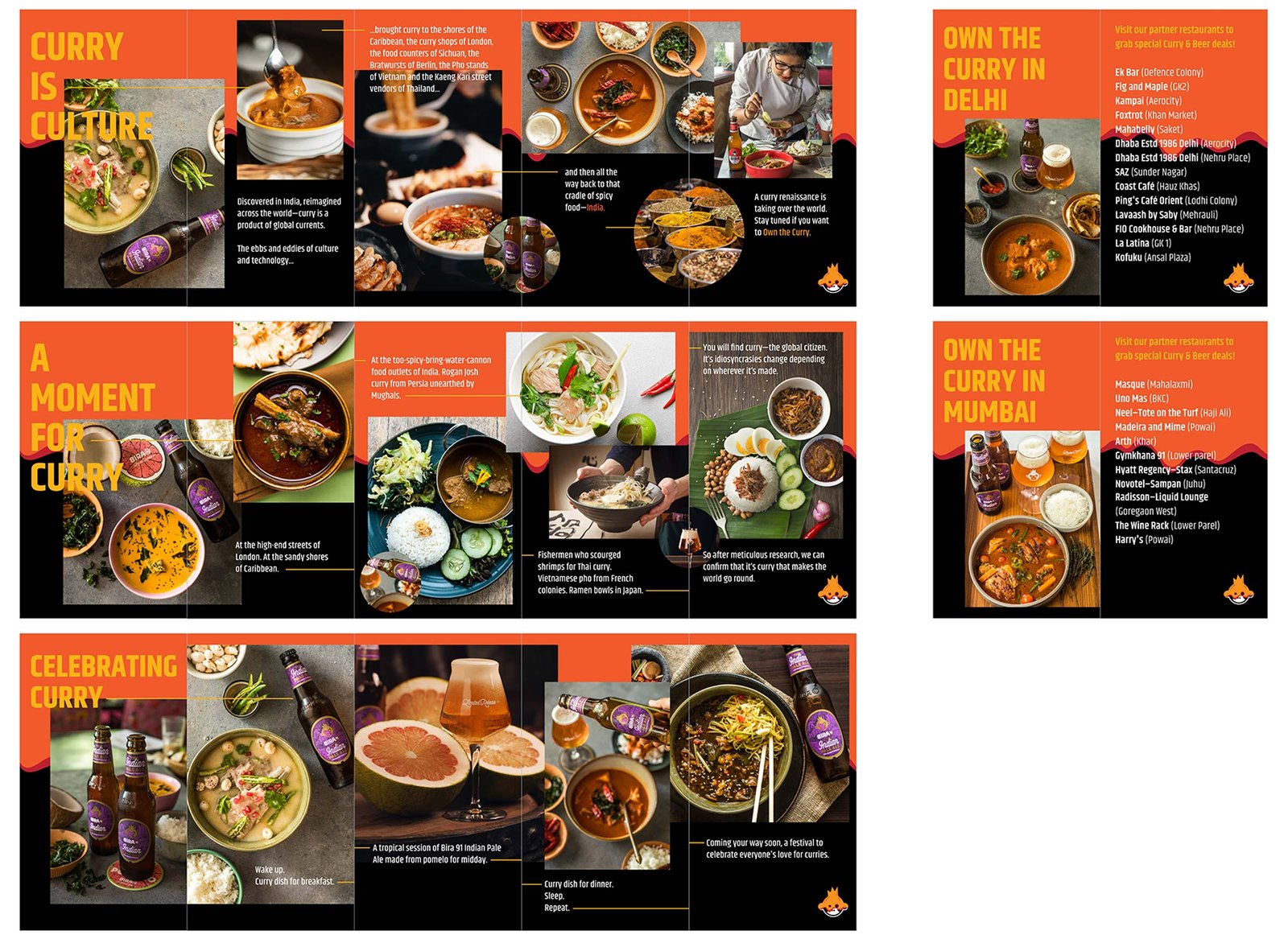 The special festival menu featured the chefs, the brand story, special menu designed with the beer.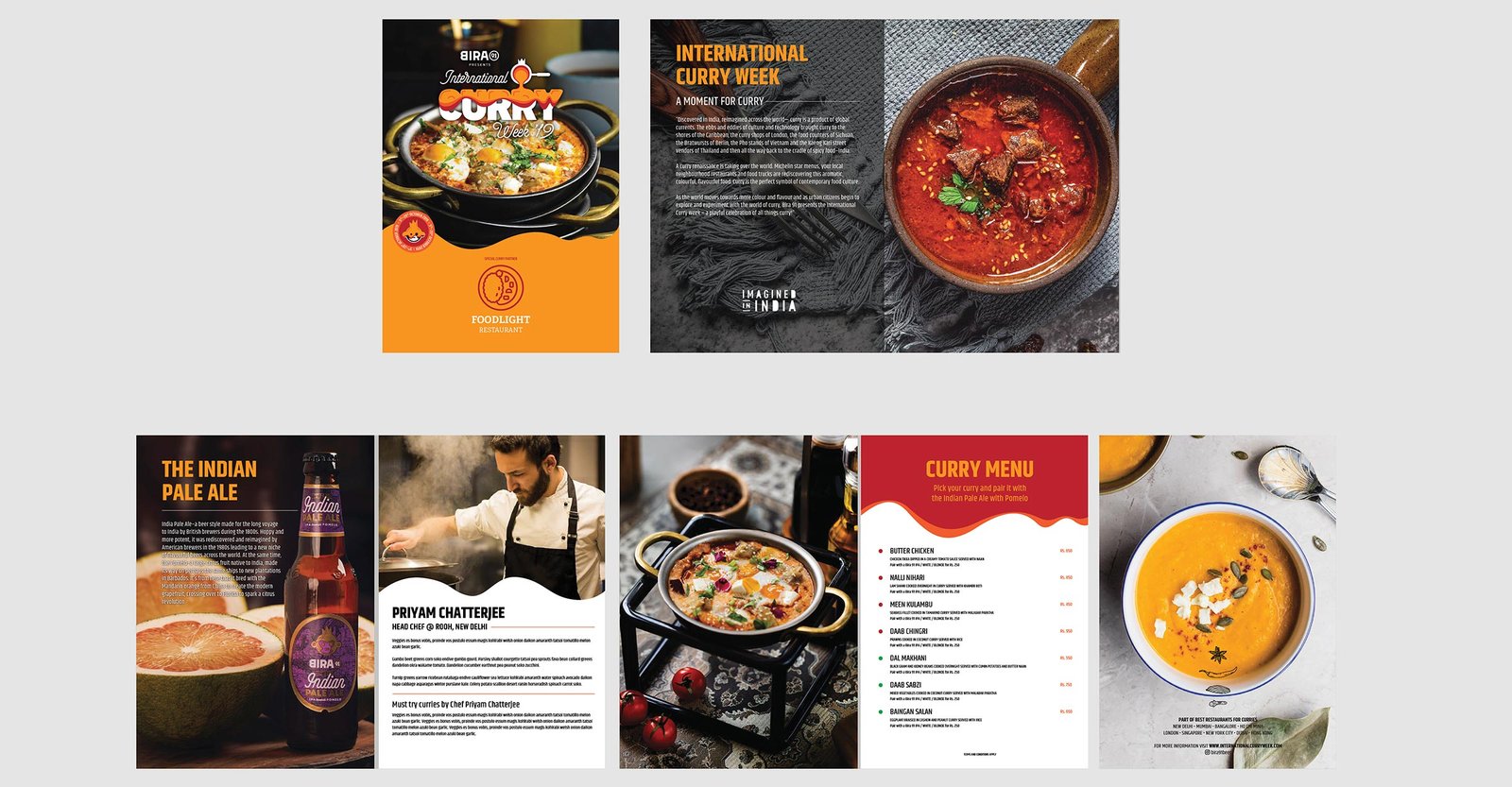 Collateral for the restaurant partners included bandhana for chefs, monkey bottle openers, coasters an tent cards.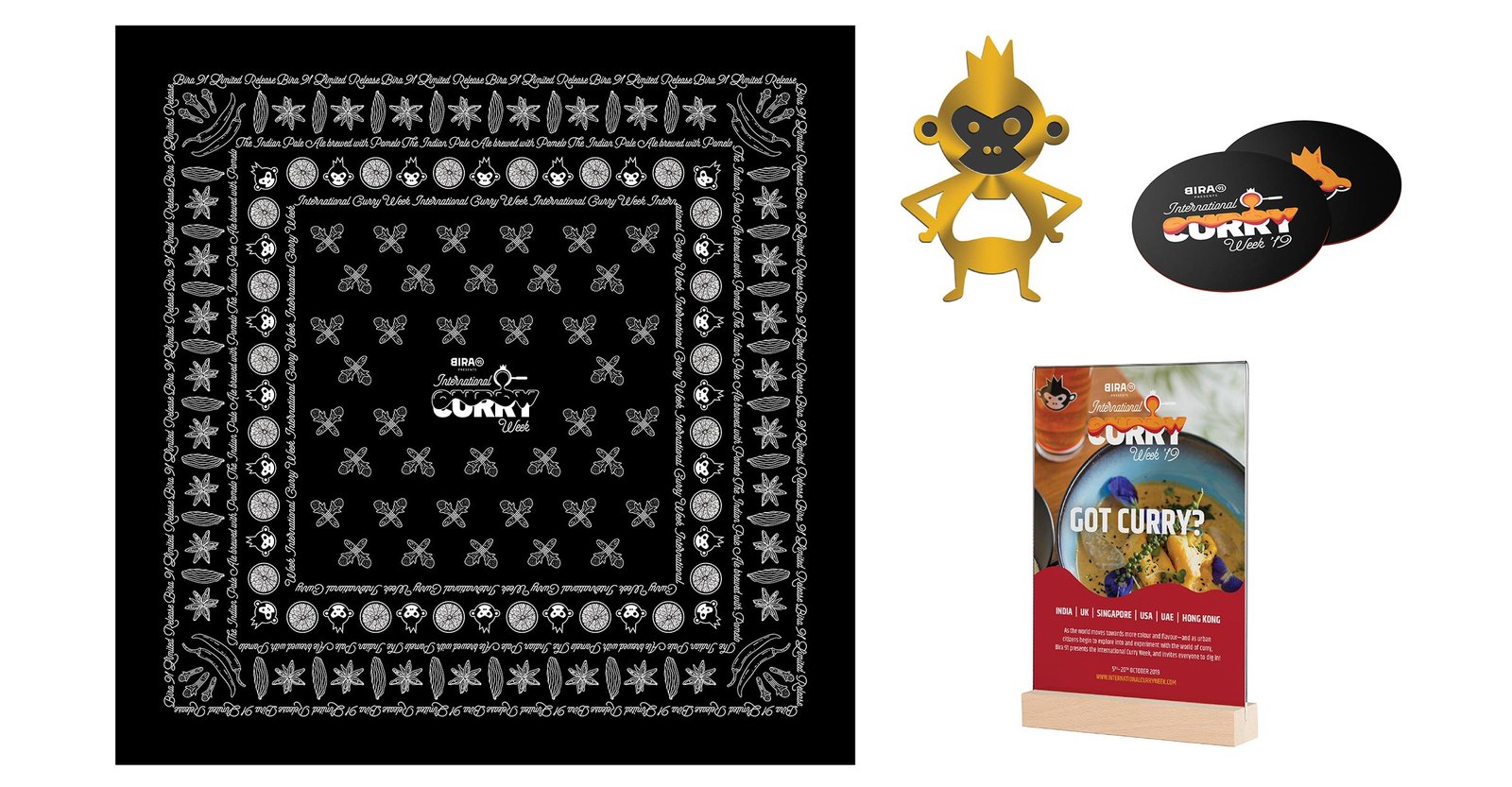 Various Tshirts options were floated by the client, we executed the city skylines dripping with curry.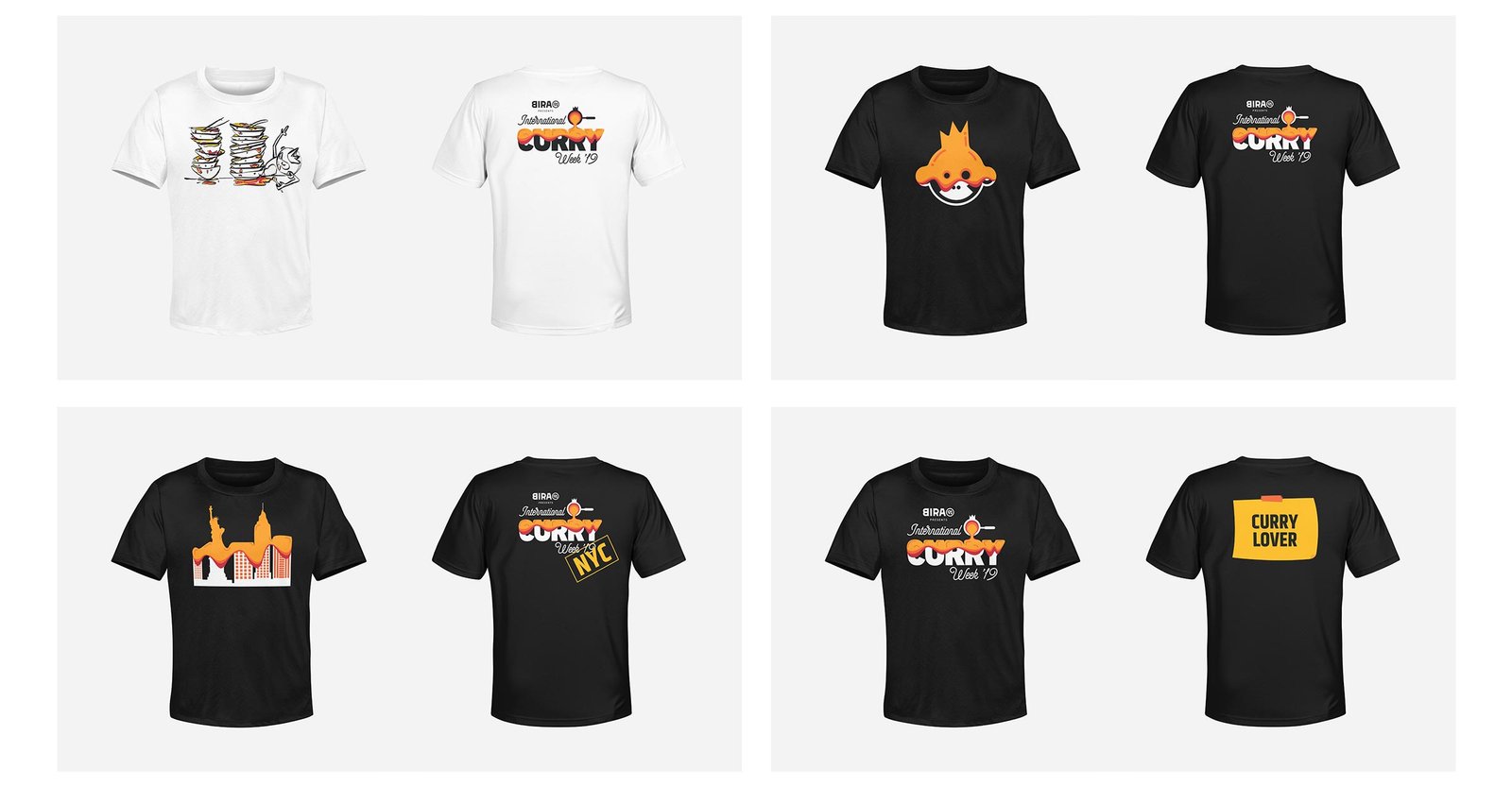 Also designed the website for ICW '19, with future proofing in mind and micro interactions and animations galore.