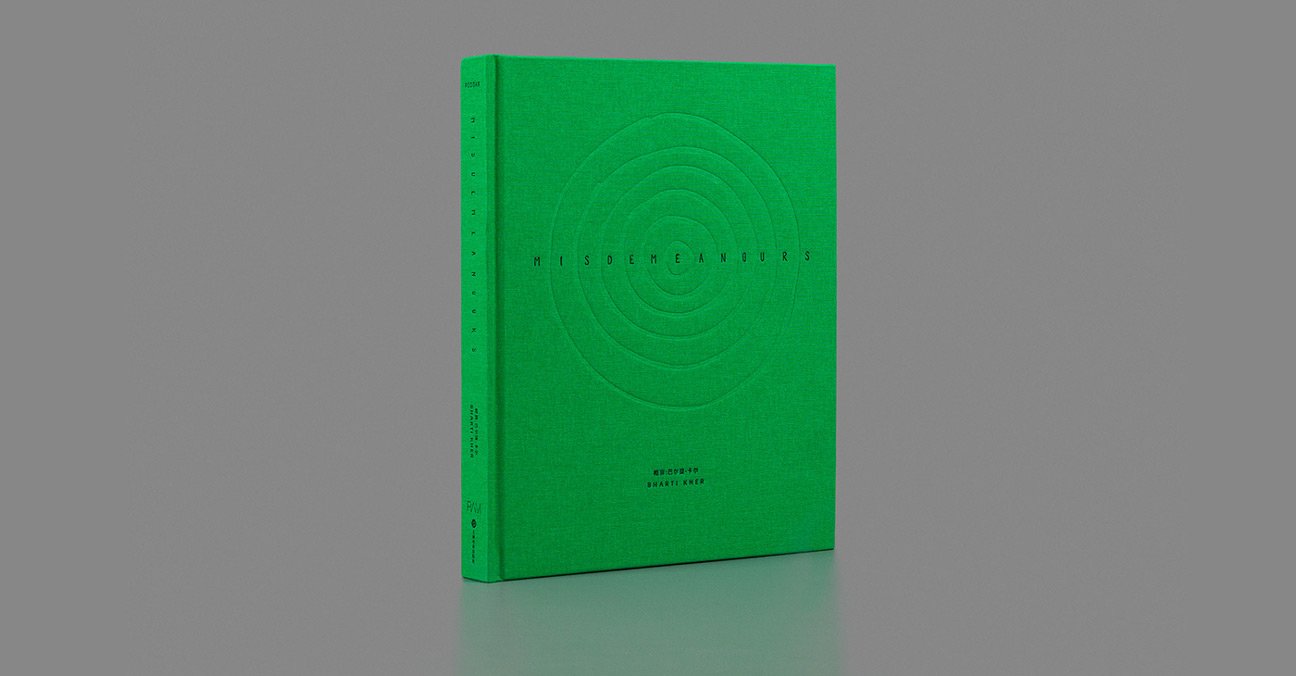 Bharti Kher: Misdemeanours
Bilingual Book By Bharti
Bharti Kher approach us to design a bi-lingual book for her upcoming show, published by the Rockbund Art Museum, China. This book was intended to capture Bharti's ongoing exhibition in China titled 'Misdemeanours' as well as showcase her older, contextual work. We designed the book to run Mandarin and English parallel to each other, with Mandarin on left page and English on right page through the book. The layout of both the languages was done at our end, with the team in China double checking for copy related errors and providing us content. The cover design is inspired by an art-piece titled the same as the book, exhibited at the entrance of Rockbund Art Museum during the show. Designed during my tenure at Codesign brand Consultants Pvt. Ltd, guided by Mr. Rajesh Dahiya.
To understand and dissect
Bharti Kher's work is thought provoking and challenging just the same, and the spreads highlight her work in it's full glory in a handy size. The parrot green cover tries to have fun with the depth of her work, with handwritten title and pressed-only representation of 'Misdemeanours'.